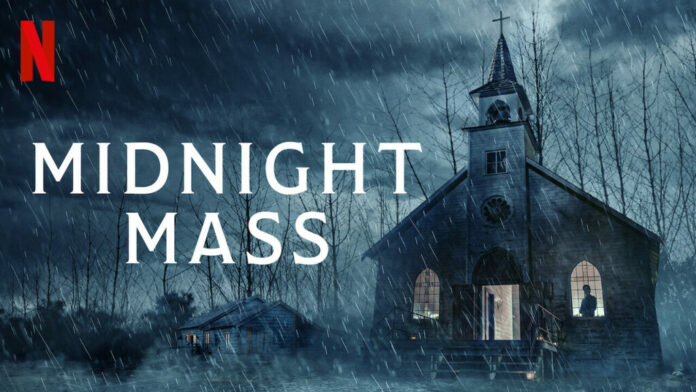 Ever since Mike Flanagan satisfied our horror cravings with the spectacular Haunting of Hill House, fans across the globe have been praising his work. With big names like Gerald's Game, Doctor Sleep, and The Haunting of Bly Manor under his belt, there is no doubt that Flanagan has now developed a solid foundation for his creative ventures. And just to please the constantly demanding fright lovers, the latest release in his collection came in the form of inarguably the best horror series of 2021, Midnight Mass.
Having been released back in October 2021, Midnight Mass has stood up to every horror lover's expectations and has proved to be a treat for the expanding fanbase. Right from its slow-burning opening, to the exceptionally talented cast, and from a terrifying, cold theme to the eerie locations, every single shot is a tint of perfection. But what's even more interesting is the way the director-writer has explored the story.
Unique Backstory
Unlike Flanagan's previous projects, Midnight Mass brings the focus down to an isolated fishing community settled on Crockett Island. With only two ferries (and a handful of small boats and canoes) connecting them to the mainland, the so-called "Crock Pott" is well separated from the hustle of cities. However, the twist to this fairly simple story is added with the arrival of a priest who brings with him, a string of miracles and an impending tragedy.
Over the past couple of years, Flanagan has proved his worth through sheer hard work and absolute creativity by adapting classic literary works into modern gems of horror. Having received a word of praise from the King of Horror, Stephen King as well as from the all-time great, Quentin Tarantino, there is little left for him to achieve in the industry.
THE HAUNTING OF HILL HOUSE, revised and remodeled by Mike Flanagan. I don't usually care for this kind of revisionism, but this is great. Close to a work of genius, really. I think Shirley Jackson would approve, but who knows for sure.

— Stephen King (@StephenKing) October 17, 2018
Nevertheless, his followers are aware of how perseverant he is, as has been witnessed in his projects on both the small screen and in movies. For Gerald's Game, the challenging part was to stick his plot around a woman handcuffed to a bed, inside a lavish estate deep within the woods. In The Haunting of Hill House, he decided to take pride in his cinematography skills as he dominated in the one-shot craziness, multiple subplots, and transitioning flashbacks. The Haunting of Bly Manor brought out a combination of love, grief, misery, horror, and pain through its notably supreme cast, creepy setting, smooth pacing, crisp camera work, and daunting soundtrack.
But with Midnight Mass, Flanagan went down the other path and pursued an original project that he held close to his heart. The personal enigmas he faced during his early days are something that he has drawn inspiration from. As the seven-episode, limited series talks widely about sobriety, faith, and religious conflicts, each character stands out to unfold their share of misery and tragedy.
Simple yet Effective Storytelling
With most horror content these days, scare jumps are getting more and more popular within the genre. Never pleasant for the viewers, these are even the cause of a dissented audience and recurrent scenes, apart from the psychological impact they create. Midnight Mass, however, does not utilize this controversial technique. Keeping aside a couple of absolutely-obvious surprise ambushes, there are not a lot many scenes for the viewers to be warned of. But a lack of scare jumps doesn't necessarily mean a less-terrifying show.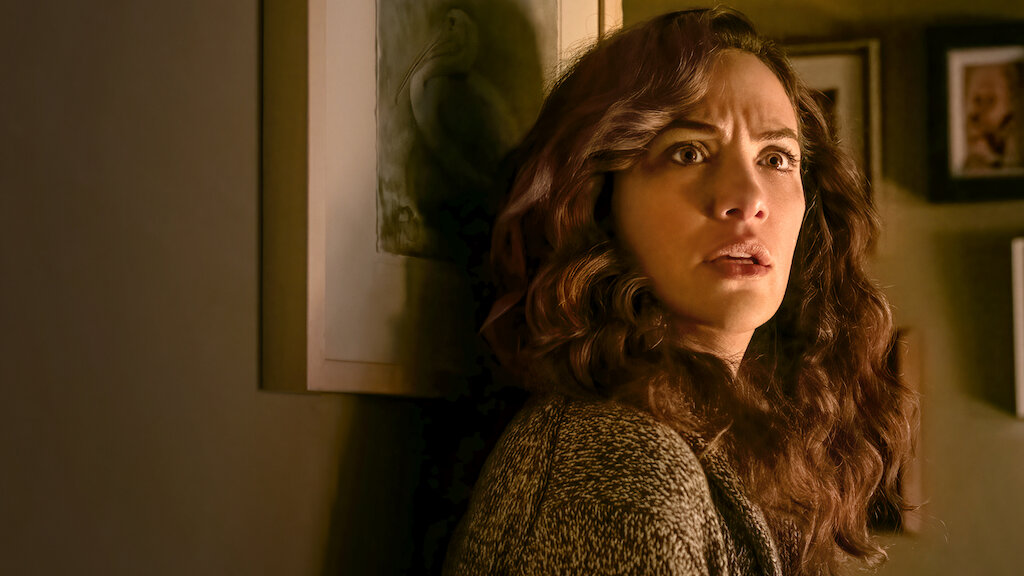 Midnight Mass certainly opens up with a slow-burning start, getting us a glimpse of Crockett Island and its inhabitants, while gradually putting forward the antagonist. The plot ripens exponentially and yields a quality harvest, as the characters mingle and storylines intersect intriguingly and scarily. While grief plays a vital element in the story, it is not a depressing show that will ruin your mood over the weekend. Rather, it will keep you questioning the morals and ideals that the millennial world forces us to follow, whilst ignoring the ones led down from our past.
Impressive Cast
The cast comes off as exceptional; with Zach Gilford playing Riley Flynn, an accidental murderer, struggling with his past and sobriety, Hamish Linklater cast wonderfully as the sinister Father Paul, playing his card surreptitiously and Samantha Sloyan owning the utterly-hated character of Beverly Keane. While Kate Siegel's Erin Greene, Rahul Kohli's Sheriff Hassan, and Annabeth Gish's Sarah Gunning take the centre stage frequently, the inhabitants have been portrayed perfectly. The efforts put in by these hardworking actors are visible in every scene, as the story progresses, turning them into contrary figures. What once seemed to be a set of crestfallen folks transforms into over-optimistic believers that blindly follow the words of a priest.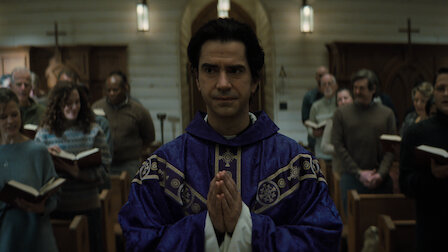 The series follows a moderately despondent tone that is brought out by an eerie location, a dwindling lifestyle, grief-stricken, hopeless villagers, and fear-inducing isolation from city life. Barely over a hundred villagers living the rest of their lives on an isolated island, earning their bread by fishing and visiting the church on the weekends set our expectations low. But with miracles occurring now and then, a vicious creature hiding within the scarce population, a mysterious priest influencing the people, and a handful of evil, irrational supporters turning into miscreants, the pacing is heated up as the story progresses towards its climax.
Slight Drawbacks utilized as Assets
Post watching all the seven episodes, the only drawback I could find was the noticeable long monologues delivered by the inhabitants, which they use to express their dire circumstances. One could easily doze off during some of these conversations, as they revolve around the vast subjects of religion, faith, sobriety, and death. However, this particular flaw is the only reason viewers would feel emotionally connected to the characters. That the death of an islander is in irony to their previously said beliefs or acts as an exact prophecy reminds us about every aspect of the said character's life. When Erin Greene and Riley Flynn converse about death and the afterlife from the comforts of a warm, living room, their dialogues do not just play the role of fillers in between two important scenes; they pave the way for the characters to explore their fate and to gain the experience, that they would simply talk about for hours. Emotional investment has been one of the concerns that have been taken care of naturally by Flanagan, and that is what makes his work truly extraordinary.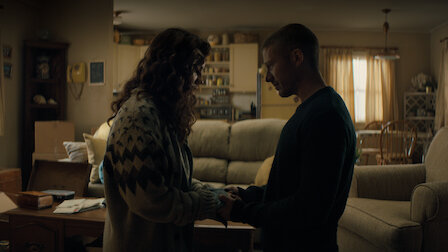 While Midnight Mass checks all the boxes for an outstanding, limited horror series, several sensitive topics have been touched on. Religion and faith maintain a larger part of the conflict, though the manner of dealing with this subject has been sensible. It does not draw the focus upon any particular religion or belief but sheds light upon the difference between the rational and irrational approaches that people embrace during modern times as well. The show asks us to forgive and forget, and to love each other as the fellow humans that God has sent on this planet, with the motive of living in harmony and absolute cohesion.
Summary
Overall, my experience of binging the series for a solid span of seven hours has totally been worth it. All I can say is that I must insist you watch Midnight Mass, the show that will open up your mind to a beautifully crafted story, brimming with unsettling experiences, intense emotions, magnificent acting, and a compelling direction.
More From LWOS Life

Make sure to stay tuned to LWOS Life for more on this and other stories from around the world of entertainment, culture and more, as they develop. You can always count on LWOS Life to be on top of the major news in the world of entertainment; whilst also providing you with editorials on everything from beer to movie reviews