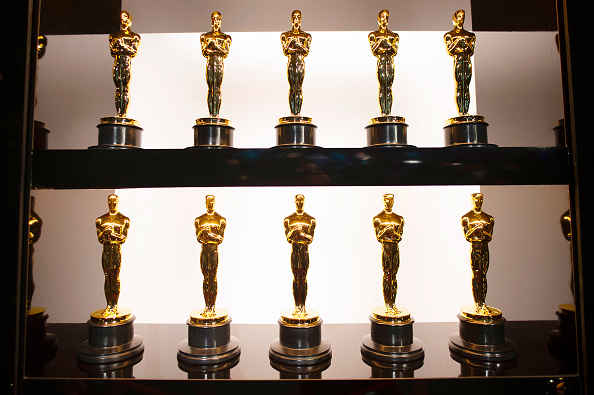 2022 Oscar Preview
The holiday season means one thing in Hollywood: award season is approaching. A number of the year's major films were delayed releases made in a pre-pandemic era. Others were a product of our new age, shot under strict guidelines, ever-changing government restrictions, and risk to Covid exposure. This year has consequently brought a wide variety of award contenders from blockbusters to small budget indie hopefuls. There are A-list stars hoping to secure their first Oscars such as Will Smith, Kristen Stewart, and Benedict Cumberbatch. There's familiar faces hoping to regain glory like Guillermo Del Toro, Denzel Washington, and Leonardo DiCaprio. There are also many new faces looking to make a splash and establish themselves.
Here are a few of the films set to feature heavily in the March 27th ceremony.
Belfast
After recently winning the coveted People's Choice Award (previously won by films such as Nomadland, Jojo Rabbit, and La La Land) Kenneth Branagh's semi-autobiographical tale is ready to dominate the Oscars. The film follows a young boy (Jude Hill) growing up during the Troubles in late 1960's Northern Ireland. Belfast looks to be the Irish version of Roma that checks off all the major boxes for Oscar voters; a historical drama that follows important events through the eyes of a child, has an all-star cast, and is filled with beautiful black and white visuals. Belfast is an early frontrunner for many of the top awards. The film will also feature heavily in the acting categories with Caitríona Balfe, Jamie Dornan, and Ciarán Hinds receiving much buzz for their performances.
The Power of the Dog
After a twelve year hiatus, Jane Campion has returned to the director's chair. Her newest film is nothing short of a triumph. The Power of the Dog, based on the Thomas Savage novel of the same name, tells the story of rancher Phil Burbank (Benedict Cumberbatch) who torments his brother (Jesse Plemons) and his new wife (Kirsten Dunst). The film subverts expectations of the western, turning a typically macho genre into an exploration of toxic masculinity. Both Cumberbatch and Dunst appear to be among the current favorites in their acting categories. The film is also a front runner in the cinematography and original score categories with its abundance of beautiful shots, and haunting music from Radiohead's Jonny Greenwood.
Dune
Denis Villeneuve just cannot miss. The only way to describe Dune is as an absolute spectacle. It is already one of the most successful films of the year grossing more than $350 million worldwide. A sequel was also officially announced a few weeks back. Look for Dune to dominate the technical categories such as visual effects, costume design, cinematography, and score (Hans Zimmer created one of the most unique and memorable scores in recent memory). The film, however, is not without its faults which could hold it back from the major categories. The screenplay should be commended for tackling such difficult source material. Unfortunately it's still rather mediocre and suffers from some major pacing issues, many of the characters were not developed well enough, and the film's ending is incredibly underwhelming.
Licorice Pizza
Is it finally the year Paul Thomas Anderson will win an Oscar? After eight nominations, if anyone is owed one, it's him. Anderson returns to the seventies with a teenage romance starring newcomers Cooper Hoffman (son of late Phillip Seymour Hoffman) and Alana Haim. The film is gathering up rave reviews with many calling one of Anderson's best (quite the compliment considering his resume). Licorice Pizza looks to be a shoo-in for a screenplay nomination. It could also potentially sneak into a few of the technical awards. Alana Haim will likely be a major player in the lead actress category as well. Critics are calling her performance one of the best aspects of the film, and with House of Gucci's abysmal reviews and Lady Gaga's fall from the top of the leaderboard as a result, the lead actress category looks to be wide open.
Nightmare Alley
This is Guillermo Del Toro's first film since scoring big with a best director win for The Shape of Water. The film's reception has been underwhelming but don't be surprised if it still manages to make a splash. The film has a stellar cast which includes Bradley Cooper, Cate Blanchett (who just received an unexpected SAG nomination) and Rooney Mara. The plot, meanwhile, centers around a down-on-his-luck carny who with the help of a psychiatrist swindles the wealthy and elite. On paper, Nightmare Alley sounds fantastic, and if some of the frontrunners lose steam, Nightmare Alley could be a contender in many of the major award categories.
Don't Look Up
The biggest question regarding Adam McKay's Don't Look Up was which of his previous films will it closer resemble, The Big Short or Vice? Will it tell an important story with a sense of nuance satire like The Big Short? Or will it beat us over the head with satire which then takes away from the overall message, becomes overly preachy, and then creates massive pacing issues like Vice? It was most definitely the latter, but it looks like that might not matter. Despite the subpar reaction from both critics and audiences Don't Look Up is looking like one of the major Oscar contenders.
This film, unlike McKay's previous two is not a true story yet has many relevant connections to our world. The plot follows Leonardo DiCaprio and Jennifer Lawrence as scientists who go on a media tour in an attempt to warn the public of an incoming comet that will destroy the Earth. Don't Look Up's cast features nearly half of Hollywood and looks to tackle important issues like climate change and modern media, which will play well with audiences and critics alike.
More From LWOS Life – 2022 Oscar Preview

Make sure to stay tuned to LWOS Life for more on this and other stories from around the world of entertainment, culture and more, as they develop. You can always count on LWOS Life to be on top of the major news in the world of entertainment; whilst also providing you with editorials on everything from beer to movie reviews.
Featured Image Credit