Lisbon is known for many things, including its beautiful weather and delicious food. It is a city with many picturesque places to visit. LWOS Life will introduce you to five recommended places you should visit when visiting Lisbon.
Sintra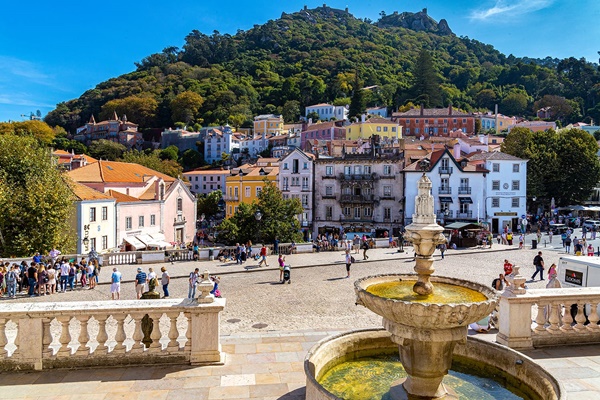 Sintra is around 20 miles northwest of Lisbon – making it a must-visit for anyone on vacation in or near Lisbon. Famous British poet Lord Byron called it "Glorious Sintra".
Sintra is a beautiful town hidden among a vast pine forest. Exploring Sintra is a fabulous opportunity to explore the beautiful scenery and indulge in delicious food. It is full of beautiful palaces, extravagant villas, and the ruins of a 10th-century Moorish castle.
Sintra is a beautiful tourist destination. If travelling from Lisbon, you should get the train from Entre Campos – you will arrive at Sintra in around 40 minutes. It should be an essential part of any holiday.
The Pena National Palace is arguably the jewel in the Sintra crown. The Palace exterior is blessed – with vivid colors and striking statues – which is in stark contrast to the surrounding lush green pine forest. The interior is full of fascinating sites, which reflect the interior from 1910 when Portuguese nobility fled to Brazil to escape the revolution. 
The Palace often finds itself covered in the mountains fog, which alongside the lush green surrounding landscape often leads people to describe it as dazzling and fairytale-like.
Sintra has some beautiful places to eat while enjoying the phenomenal views. Whether you visit the beautiful gardens surrounding Quinta da Regaleira, The Pena National Palace or the awe-inspiring views from the ruins of the Castelo dos Mouros – Sintra is a must for anyone visiting Lisbon or nearby.
The town of Sintra has been classified as a World Heritage Site since 1995 by UNESCO.
Train tickets from Entre Campos to Sintra are €5 return. For entry to attractions at Sintra, it's beneficial to buy online in advance to avoid lengthy queues.
Oceanario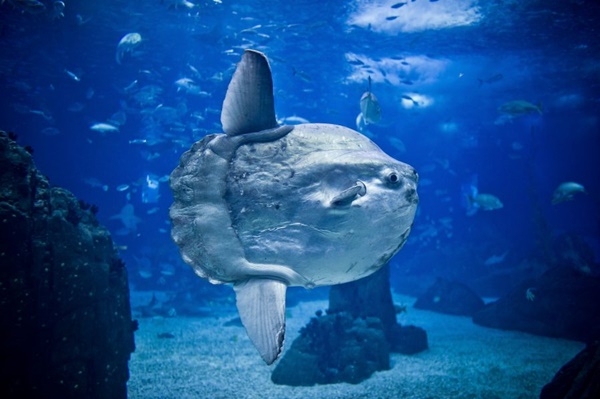 Oceanario is much more than your average aquarium. It has previously been voted the best aquarium in the world by Tripadvisor.
The center of the aquarium is a breathtaking sight. Its purpose is to symbolize the ocean. Filled up with millions of litres of saltwater, you can marvel at an abundance of sea life. 
Throughout the rest of the aquarium, visitors will become transfixed by the beautiful coral reefs – sharks and adorable sea otters and much more. 
Forests Underwater by Takashi Amano is the temporary exhibition at Oceanario. It presents tropical forests in an aesthetically pleasing way which successfully whets appetites for the rest of the aquarium.
Entry to the aquarium is €13 for children aged 3-12 years old. For anyone aged 13-64 years old, it will be €19, with anyone over 65 paying €15 per ticket.
Feira da Ladra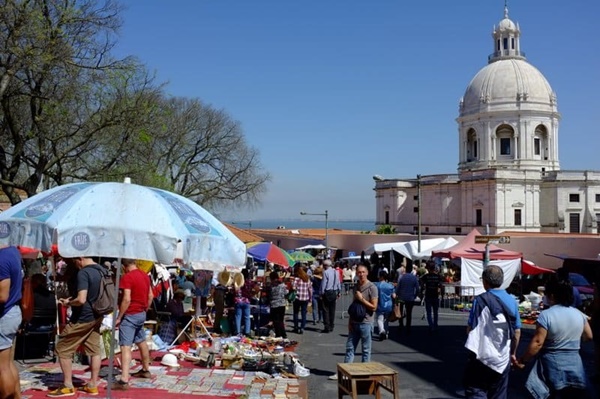 If you're looking to take back a unique present for a loved one, look no further than Feira da Ladra. It's a flea market located in the district of Alfama. 
The market is unique in so many ways. Try to name a market that gives you water views and dates back to the 12th century?
The market is open from 6 a.m. to 5 p.m. on Tuesdays and Saturdays, with a plethora of possible gifts available 
from hand-made one-off gifts to clothes to rare coins and military objects and everything else in between.
After you've explored the hidden treasures of the market, within a short walking distance, you will find the National Pantheon and the Museu de Artes Decorativas (Museum of Decorative Arts).
The best way to describe Feira da Ladra is to compare it to a boot fair in the UK. Some have called it a treasure trove – and some have called it a mix of treasure and trash. However, you want to describe Feira da Ladra – it's an undeniably unique experience.
Entry to Feira da Ladra is free of charge.
Belem Tower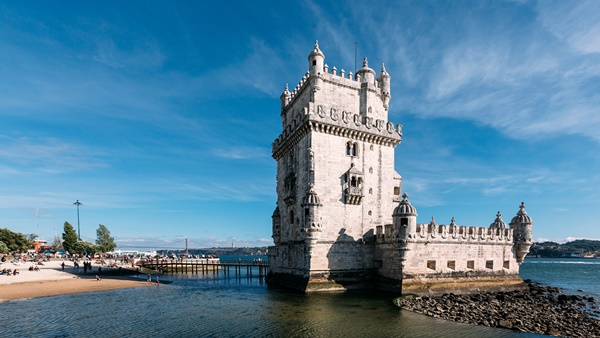 According to historians, Belem Tower was built – for acting as an entry point to Lisbon and a defense against possible invasion. In the 16th century, it was also a departure point for explorers.
Fast forward to today, and Belem Tower is a popular tourist attraction with many flocking to experience the beautiful surroundings of Belem Tower – in addition to this, the interior is popular with tourists where the rooms were a prison and a chapel.
Belem Tower is one of Lisbon's most noticeable monuments – located next to a picturesque park that looks out onto the river Tagus. Less than a few minutes walk away is the Monument to the Discoveries. The unique sail-shaped tower embedded with the faces of vital Portuguese figures, including King Manuel – is ideally located next to Belem Tower, making them a brilliant package deal.
Belem Tower is rich in history, combined with its convenient and picturesque location – make it a must-see attraction for anyone visiting Lisbon. 
Entry to Belem Tower is €6 for adults with 50% senior discounts available with children under 12 going free.
Tram 28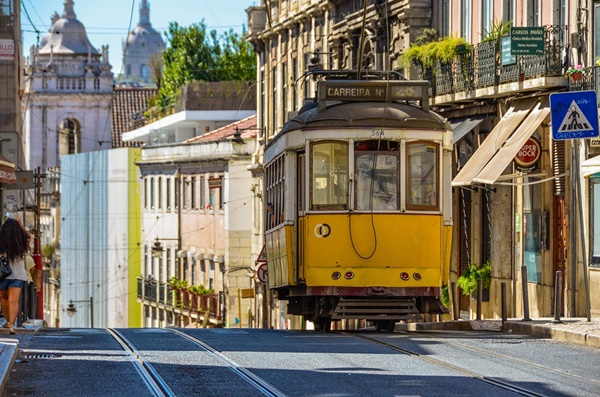 Tram 28 enables people to ride through the popular tourist neighborhoods of Graca, Alfama, Baixa and Estrela. For visitors to Lisbon, this journey is a quaint journey where you can capture the real essence of Lisbon. Being able to experience the hustle and bustle of these winding roads is a truly unique experience – one that is recommended by many that have experienced its magic.
In many cities around the world – trams are redundant, but in Lisbon, they are an integral part of the cities transport network. Many of the trams in the city retain original features – which make riding them a truly unique experience. 
My tip would be to ride the tram very early or late at night. A single fare on tram 28 costs €3, making this a wonderfully cheap option to experience vibrant neighborhoods throughout Lisbon. 
More From LWOS Life
Make sure to stay tuned to LWOS Life for more on this and other stories from around the world of entertainment, culture, and more as they develop. You can always count on LWOS Life to be on top of the major news in the world of entertainment; while also providing you with editorials on everything from beer to movie reviews.