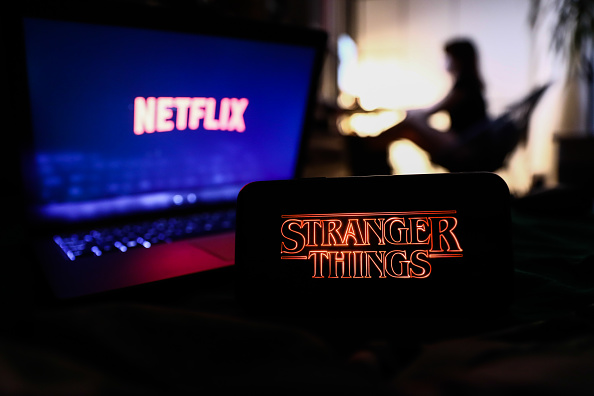 Netflix has been a saving grace for many of us during the pandemic. It has enabled us to escape from the world for a few hours while watching phenomenal shows. During this article, LWOS Life will look at 5 of the best shows coming out on the streaming platform.
5 Upcoming Shows to Binge on Netflix
Stranger Things:
Covid-19 has made the wait longer, but finally, the wait is over. Stranger Things season four will be released on Netflix in 2022. We are still waiting on an exact date, but Millie Bobby Brown and the gang – are expected to return this coming summer. 
The existing cast is all expected to return with some new faces – with Jamie Campbell Bower (Peter Ballard), Eduardo Franco (Argyle), and Joseph Quinn (Eddie Munson) joining the cast as series regulars for season four.

Thanks to some recently released teaser trailers – we know Eleven and the Byers family have moved to California. Despite many being unsure of the fate of Jim Hopper (David Harbour) following the explosive ending of season 3, a teaser trailer released in February 2020 showed Hopper alive – but he is being held captive in Russia—a new location?
Season four promises to be worth the wait, with David Harbour telling Deadline: "It's very epic and very big in a Stranger Things way."
The trailers have teased us with some of what may be in store for the Stranger Things gang. Will Hopper survive? Can Eleven escape her past? There are many unanswered questions, but one thing for sure is we are in for a treat.
Top Boy:
Dushane (Ashley Walters) and Sully (Kane Robinson) are back! Netflix has confirmed season four will be available from 18th March 2022.
Top Boy has faced delays in filming like many shows due to the pandemic. 
In season four, Dushane and Sully will continue to build their Summerhouse drugs empire during the eight upcoming episodes.
Michael Ward will return as Jamie – with a partnership between himself, Dushane and Sully teased at the end of season three. Simbi Ajikawo, aka Little Simz, will return as Dusahanes love interest Shelley. Shelley is vital in making Dushane dream about life away from Summerhouse.
Will Jamie team up with Dushane and Sully? Can Shelley pull Dushane away from a world full of drugs? How is Sully coping after shooting Dris?
There are plenty of questions, but season four promises plenty of surprises!
Bridgerton Season 2:
As Covid-19 dominated the world, we craved escapism. We needed a show to raise our spirits, and along came Bridgerton. Around the world, over 80 million people enjoyed the eccentric gossiping socialites, lots of romance, and of course, Rege-Jean Page as Simon Basset.
We found out early on that Rege-Jean Page will not be returning for season two. Despite this devastating news for fans, the expectations for season two are still sky-high.
Season two will be released on Netflix globally on March 25, 2022.
The second season of Bridgerton will focus on Lord Anthony, Viscount Bridgerton, and his search for a suitable Viscountess. Storyline specifics are a tightly guarded secret – but could the Sharma sisters from India pique the interest of Lord Anthony?
Whatever is in store for season 2, fans of the show will be hoping for more OTT costumes, steamy sex scenes, magnificent ballrooms, and plenty more drama.
Lady Whistledown has requested our presence for season 2.
Ozark season 4 part 2:
With seven more episodes still to come in the final season of Ozark, there is undoubtedly more drama in store for our favorite fictional money-laundering family. Unfortunately for the Byrde family, a family that launders together seemingly does not stay together.
Season four, part one, continued from the cliffhanger ending of season three with Marty and Wendy Byrde in Mexico trying to appease Omar Navarro while keeping the FBI at bay. Season four quickly gathers pace with Omar Navarro entrusting the Byrdes to help him cut a deal with the FBI. 
Despite the Navarro situation taking center stage, the Byrde family dynamics also prove vital to season four. Charlotte is seemingly committed to helping the family in any way she can – whereas Jonah joins forces with Ruth and Darlene Snell.
Javi Elizonndro, played by Alfonso Herrera, is a brilliant addition as Omar Navarro's psychopathic nephew. Javi begins to prove a real threat to the Byrdes surviving, and he is involved in a shocking scene with Darlene and Wyatt.
Part two will hit screens later in 2022. Ruth is seemingly on a collision course with Javi and the cartel. Special Agent Miller has proven she is not afraid of anyone, and she could still play a vital role in the fate of the Byrde family.
Many characters in Ozark are in a precarious situation heading into part two. Fans of the show are expecting the already super-sized body count to increase further.
After the shocking end to part one, will the Byrdes survive? Whether they do or not, Ozark has been a stellar show and is arguably one of the best shows ever released on Netflix.
Cabinet of Curiosities:
Guillermo del Toro, the academy award-winning filmmaker, and master of the horror genre – is back with a brand new anthology series Cabinet of Curiosities. The horror anthology series is expected to be released on Netflix sometime in 2022.
Guillermo has proven throughout his career that he can tackle many different genres. Many describe him as a true horror aficionado. The news of this new series was met with excitement by fans of the filmmaker and the horror genre.
The series has been in the planning process since 2018. Variety magazine describes the upcoming series as a collection of personally curated stories that are equally sophisticated and horrific. 
The eight-part series will bring together an array of high-profile actors and legendary directors tackling existing stories with two original episodes written by del Toro himself. 
The information received so far regarding the show is giving off American Horror Story vibes – but del Toro will be determined to give the audience a wide variety of grotesque creepy tales. Andrew Lincoln is confirmed to appear in one of the episodes written by Guillermo del Toro.
Fans of the horror genre will be chomping at the bit to experience this horror anthology series. @NetflixGeeked described the upcoming series on Twitter as genre-defining horror.
The idea of a horror anthology series has proved popular, as seen with American Horror Story. Cabinet of Curiosities has piqued the interest of many horror fans – and with more updates likely to come soon, the excitement for this series will begin to build. 
Featured Image Credit