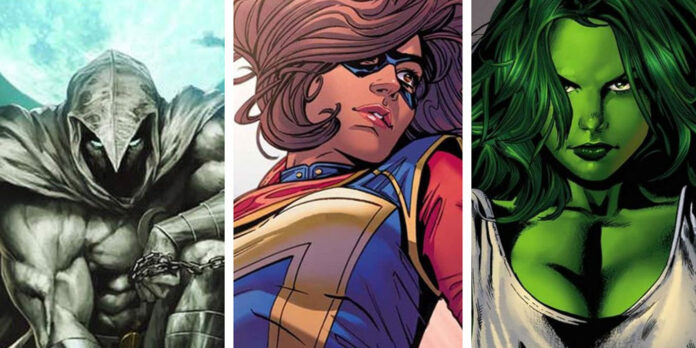 Phase 4 of the MCU has kept the fans at the edge of their seats so far, with the multiverse gradually but effectively making its way into the already humongous franchise. The multiverse – a fictional collection of all the observable universes that exist – draws its inspiration highly from the captivating plethora of Marvel comics.
With Stan Lee's comics massively arriving on the big screen, fans are welcoming a deluge of beloved characters. 2021 has inarguably been the biggest year yet for the MCU, witnessing the release of Shang-Chi, Black Widow, Eternals, Spider-Man: No Way Home in theaters. In addition to this MCU TV also presented an array of fabulous shows like WandaVision, The Falcon and the Winter Soldier, Loki, What If…?, and Hawkeye.
2022 Marvel plans have already set the bar high with some big shows and movies turning into reality. Today we look at some of the most awaited superheroes that the MCU will bring in this year.
MOON KNIGHT (MOON KNIGHT)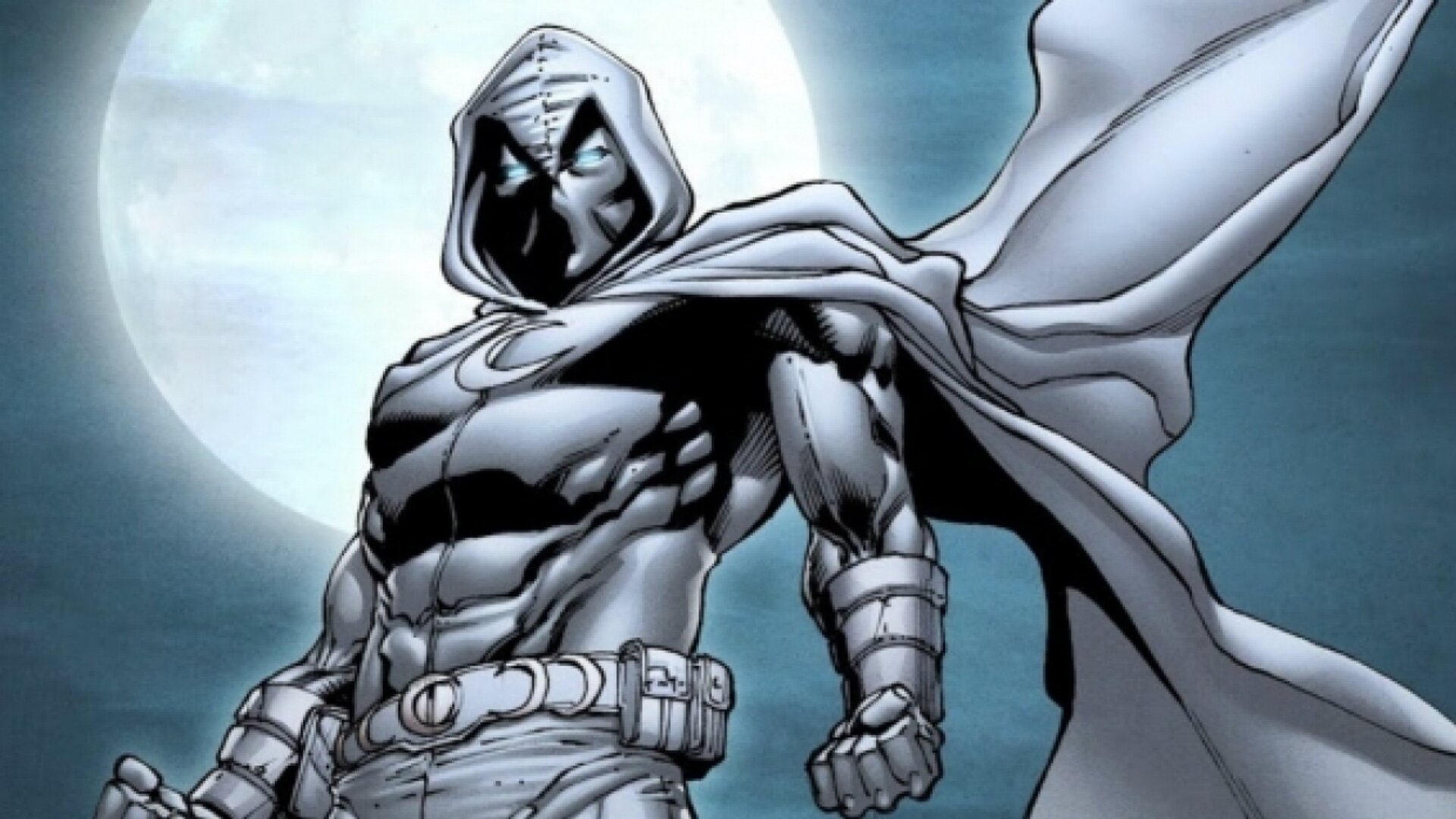 Starring Oscar Isaac as the Moon Knight, Marvel's new series is due to release on March 30, 2022. The MCU has previously had the experience of building new superheroes in the presence of the established ones, with the likes of Shang-Chi, Kate Bishop, Yelena Belova, and the Eternals.
As for the Moon Knight, not much work needs to be done, thanks to the creative direction set by the original comics. Otherwise known as Marc Spector, Moon Knight seems to be one of the most intriguing characters to step foot inside the universe. Also known as Steven Grant (three personalities now), our character is the one puzzled by the nightmares he faces after he sleeps and the reality he sees upon waking up. Revolving around dissociative identity disorder, Moon Knight follows a story that will certainly bring about a tonal shift in the MCU.
MS. MARVEL (MS. MARVEL)
We cannot rule out that the young audience holds a major portion of Marvel's present-day viewers. Besides Kate Bishop, Echo, Shang-Chi, and many other young heroes, Ms. Marvel (Kamala Khan) has found her way towards the fan's hearts.
It took no time for Kamala Khan to become one of Marvel's most popular heroes, with her brilliant comics and fabulous game appearances. To further build her character's storyline, she is getting her own Disney+ TV series that will serve her fans well.
Newcomer Iman Vellani has been cast for the fresh character and the biodata of Kamala Khan has so far certainly hyped up the arrival of Ms. Marvel.
"A Pakistani-American growing up in Jersey City, Kamala Khan idolized Super Heroes like Captain Marvel, never dreaming she'd have the opportunity to join her role models in safeguarding society from the forces of evil. With an Inhuman ability to alter shape and size, the newest Ms. Marvel employs an idealistic attitude as much as any power to make the world a better place."

Marvel.com
AMERICA CHAVEZ (DOCTOR STRANGE IN THE MULTIVERSE OF MADNESS)
Doctor Strange and the Multiverse of Madness will definitely bring a lot to the table, considering that it would focus more on the Multiverse and everything that follows after. With the story revolving mainly around Doctor Strange and Wanda Maximoff (a.k.a. Scarlet Witch), another surprising character that will make her debut is America Chavez.
Known widely to the Marvel comic book fans, Chavez will be played by Xochitl Gomez on the big screen. She made her comic debut in 2011 with the Vengeance miniseries by Joe Casey and Nick Dragottaa and has since gained abundant popularity among young fans. There's no doubt that Chavez will be viewed as a game-changing superhero with powers that are quite essential in a movie as magnanimous as the Multiverse of Madness.
"America Chavez hails from the Utopian Parallel, a lush, wonderland dimension once threatened with destruction. After both her mothers died to save their world, America upheld their legacy as a Young Avenger and member of the Ultimates! Beyond super-strength and flight, America can punch star-shaped holes through dimensions."

Marvel.com
GORR THE GOD BUTCHER (THOR: LOVE & THUNDER)
Following his tragic backstory, Gorr embarked on a mission to slaughter all gods across universes. His origin begins on a nameless, despondent planet that is left for starvation. As his starving family dies in front of his helpless self, the community forces him to worship the gods and pray for help. Realizing that Gods ultimately exist, but do not care to pay heed to their worshippers' cries, Gorr decides to get vengeance by following his own philosophy. Created by Jason Aaron and Esad Ribić, Gorr the God Butcher first appeared in the January 2015 comic Thor: God of Thunder #2.
Thor: Love and Thunder is definitely going to be a loaded film, thanks to the involvement of Thor, Jane Foster, Valkyrie, Gorr the God Butcher, the Guardians of the Galaxy, and many more. With the other characters having made their appearances in the universe previously, it would be Gorr with whom fans will be more fascinated. The actor cast for his role is none other than the exceptional Christian Bale, who in himself brings a ton of interest from the audience.
SHE-HULK (SHE-HULK)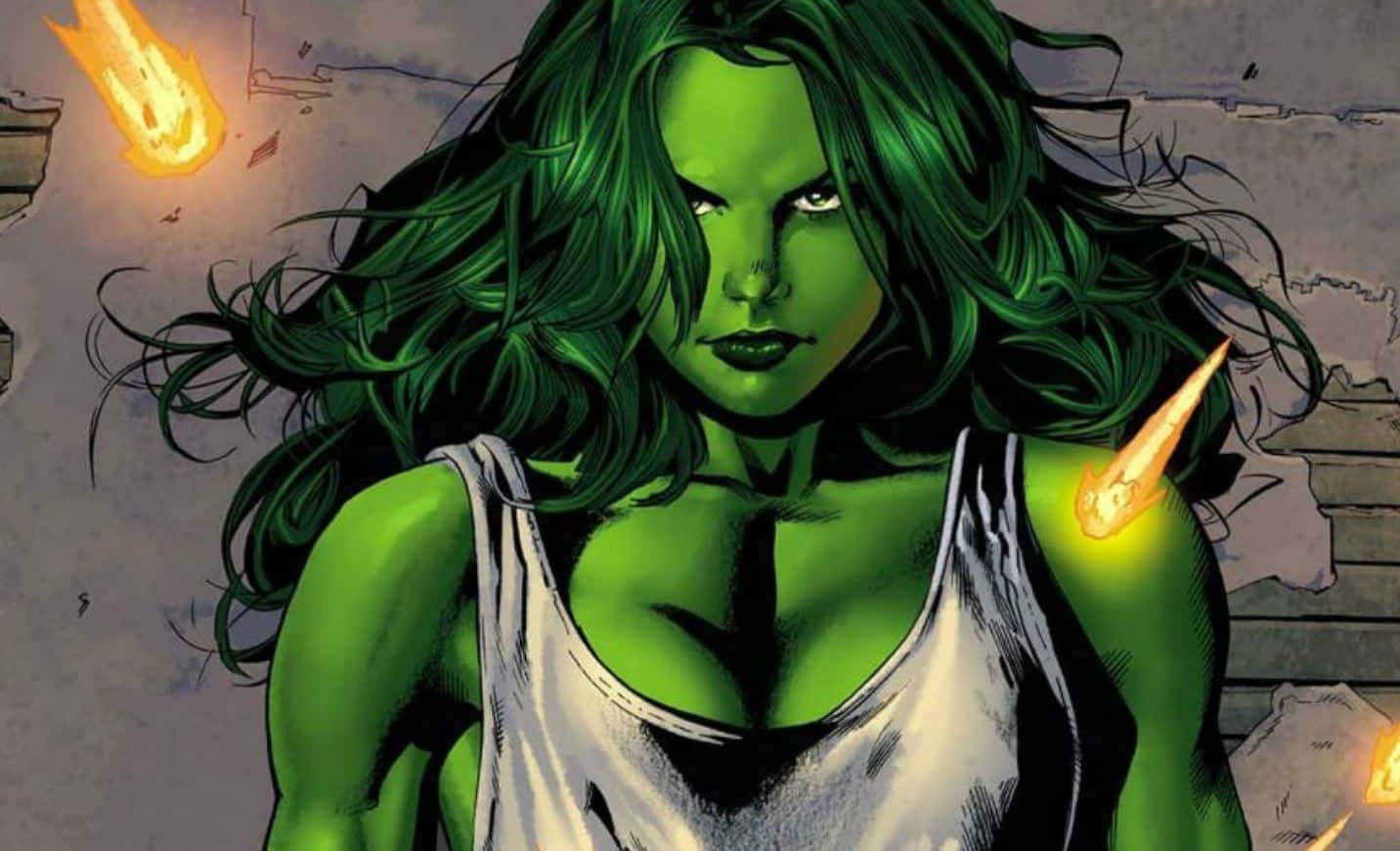 From the original Avengers Team, every superhero except Hulk has got its follow-up (be it as a movie sequel or as a solo show). The long wait is finally over as Jennifer Walters arrives on our screens in a Disney Plus original series, She-Hulk.
"She-Hulk, a new comedy series coming to Disney+, stars Tatiana Maslany as She-Hulk/Jennifer Walters, a lawyer who specializes in superhuman-oriented legal cases.

She-Hulk will welcome a host of Marvel characters to the series, including the Hulk, played by Mark Ruffalo, and the Abomination, played by Tim Roth. The series is directed by Kat Coiro and Anu Valia; Jessica Gao is head writer."

Disney.com
Played by Emmy winner Tatiana Maslany, She-Hulk is viewed as a captivating character to enter the MCU. Being a lawyer in her human form, she resembles Matt Murdock's Daredevil. Her character encompasses a bunch of great action sequences in the comics, most of which can be translated into the MCU. Overall, the series will be quite loaded and with Maslany's portrayal of the She-Hulk, an intriguing superhero is set to join the Universe.
MORBIUS (MORBIUS)
This Sony Pictures project has been delayed for a fairly long time. However, the momentum that Morbius carries hasn't been extinguished yet. Constantly linked with the MCU, Jared Leto's Morbius is a character that has built enough of interest within the fans globally. The trailers have dropped down dozens of groundbreaking scenes and moments that have left the critics mesmerized.
Similar to Deadpool and Venom, Morbius is an antihero, who had his roots as an enemy of Spider-Man back in the comic series. The character of Dr. Michael Morbius was originally a scientist with a rare blood disease, who sought the extremes to find the cure but instead worsened his condition. He had turned into a blood-thirsty vampire possessing a collection of incredible superpowers that would give him an extra edge over most of his enemies.
Above all, the movie is a highly anticipated one, courtesy of the easter eggs that it has dropped, which further connect it with the Spiderverse. (Exciting times to be a Marvel fan!)
IRONHEART (BLACK PANTHER: WAKANDA FOREVER)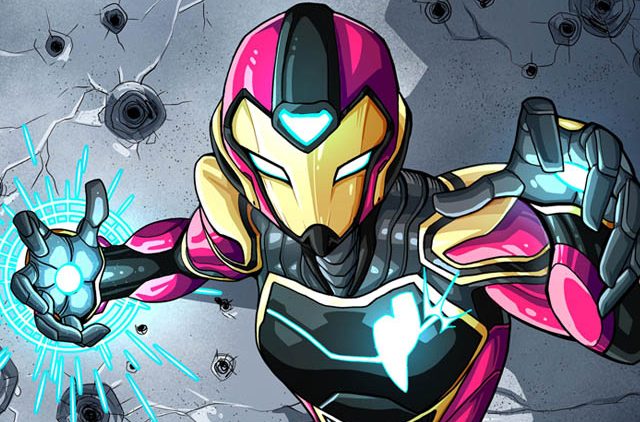 Another much-awaited MCU movie comes in the form of Black Panther's sequel, Black Panther: Wakanda Forever. Not much is known about this flick, apart from the news that Riri Williams (a.k.a. Ironheart) will be making her debut prior to getting her own Disney Plus series in the near future. Dominique Thorne has been cast for the role of Ironheart, a character closely related to Tony Stark's Iron Man.
"Inspired by Tony Stark and determined to follow in his heroic footsteps, fifteen-year-old super genius Riri Williams built her own suit of advanced armor and now leads a life of adventure, crime-fighting, and humanitarianism as the Super Hero known as Ironheart."

Marvel.com
What's fascinating is that in the comics Riri has had no connections to Black Panther or Wakanda. She is portrayed as a brave, who takes her stand for justice and idolizes her mentor Tony Stark. It might be, that in Wakanda Forever, we would get to see the established form of her character in the MCU before we get to know more in her solo series. Wakanda Forever will release on November 11, 2022.
More From LWOS Life
Make sure to stay tuned to LWOS Life for more on this and other stories from around the world of entertainment, culture, and more, as they develop. You can always count on LWOS Life to be on top of the major news in the world of entertainment; whilst also providing you with editorials on everything from beer to movie reviews.