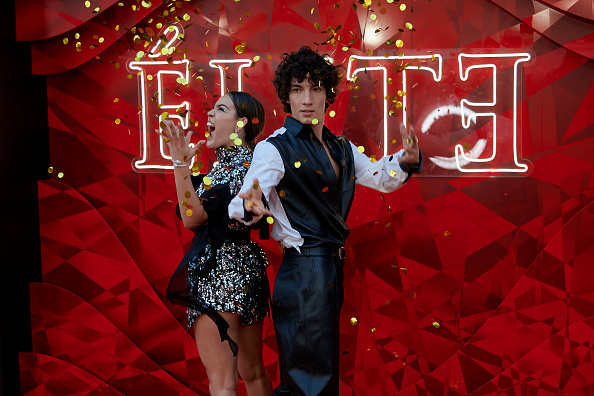 Netflix's Elite had been creating a buzz on the platform ever since the premiere of its first episode in October 2018. Beginning with solid eight episodes, filled with suspense and mystery, steaming romance, and a realistic take on the world, Elite quickly garnered a viewership of almost 140 million viewers, along with getting renewed for a second outing. Since then, four seasons have been released and the streaming giant has also confirmed a fifth season somewhere down 2022.
Elite fans, get ready for more because the show has been renewed for a fifth season!

(and before you ask… no, Season 4 has not premiered yet) pic.twitter.com/AUkFUcTwAa

— Netflix (@netflix) February 25, 2021
The story is set in an exclusive private school, divided sharply between social statuses and economic standards. When destiny brings a mix of students together, things certainly take a turn for the worse for our characters. "Elite" often draws comparisons to "Riverdale" but has a slightly different motive going ahead. It stretches the suspense, without hurting it and creating a tension (both of guilt and sexual) within the almost constant screentime.
Cast (Who's returning and who's new?)
Firstly, let's talk about the stars that we might find returning to our screens. These include the series regulars like Samuel (Itzan Escamilla), Omar (Ayuso), Patrick (Manu Rios), Ari (Carla Díaz), Rebeka (Claudia Salas), Cayetana (Georgina Amorós), Mencía (Martina Cariddi) and Benjamín (Diego Martín).
Fans were disappointed to learn that a bunch of actors wouldn't be making it to the next season. However, Netflix revamped the series with some fresh characters to make the show impactful again.
Patrick (Manu Ríos), Ari (Carla Díaz), Mencía (Martina Cariddi), and Phillippe (Pol Granch) were the names initially attached to the new season.
Adam Nourou also announced that he will be joining the cast for season 5.
Not only these, but Netflix had also announced that Argentinian actress Valentina Zenere and Brazilian actor André Lamoglia will be joining the cast list for season 5. If these weren't enough, they also have on board 'The Mess You Leave Behind' star Isabela Garrido.
#Elite has been renewed for a fifth season and two new actors have joined the cast:

Argentinian actress Valentina Zenere and Brazilian actor André Lamoglia https://t.co/7TkXVG248E pic.twitter.com/va9XEkCKHp

— Queue (@netflixqueue) February 25, 2021
Storyline (Where did we stop last time?)
Elite is known for its convulsing sub-plots that are threaded in a way that they end up as a united season finale. In the first three seasons, we witnessed the mystery of Marina's death. In the fourth season, a batch of new students were introduced, which changed the scale of the series drastically.
At the end of the previous season, we watch Guzmán (Miguel Bernardeau) kill Armando (Andrés Velencoso). Armando had previously attacked Ari, and not a lot is known about him, except that he was a student at Las Encinas about two decades ago and had belonged to an affluent family. This will surely follow Guzmán and the other characters into the next season, as the show promises to deliver a scandalous tale to its anticipating audience.
Release Date
As of now, there has not been a set date released by Netflix with regards to the fifth season of Elite. However, there seems to be a pattern with the release dates each year. A minimum gap of almost one year is observed between new seasons. While season three came out in March 2020, the fourth season was released in June 2021.
Keeping this pattern in mind, fans can expect the fifth season to be out by June 2022. As Netflix had confirmed the renewal of Elite in the form of a fourth and fifth season together, the upcoming one had possibly begun with shooting and production early on.
More From LWOS Life
Make sure to stay tuned to LWOS Life for more on this and other stories from around the world of entertainment, culture, and more, as they develop. You can always count on LWOS Life to be on top of the major news in the world of entertainment; whilst also providing you with editorials on everything from beer to movie reviews.
Featured Image Credit