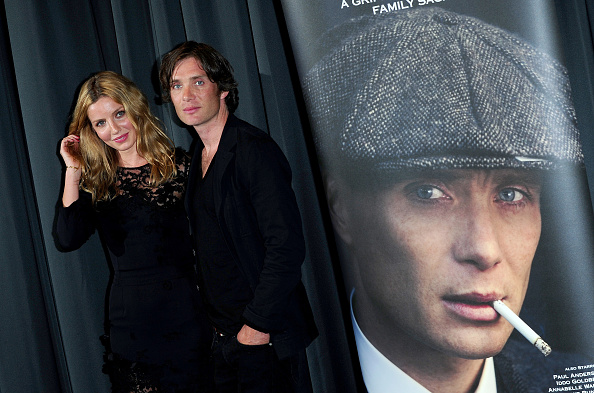 On Sunday, February 27, on BBC One – the epic gangster drama series Peaky Blinders returned with a bang after an absence of 889 days. The Peaky Blinders season 6 premiere was watched by 3.8 million viewers in the UK, making it the most-watched premiere of any season for the Shelby family. It is also the joint most-watched Peaky Blinders episode with the season 5 finale in September 2019.
The episode faced competition from ITV drama Trigger Point. But the Peaky Blinders fans were out in force to see what mischief the Shelby clan would find themselves in season 6. Considering the Sunday time slot, and these figures not including people watching on BBC iPlayer – this is an impressive start to the last ever Peaky Blinders season for director Steven Knight and his team.
The first episode certainly does not disappoint and picks up from the drama-laden season 5 finale. Tommy is devastated after being out-witted by fascist Oswald Mosley – and is seen in the depths of despair holding a gun to his head. Is there any way back for Tommy Shelby?
Review:
Early on in the episode, Tommy receives a phone call from an Irishwoman who informs him of the intervention of the Irish Republican Army in foiling his assassination attempt of Mosley. 
He is informed, of structural changes they have made to his organization, with the Irishwoman telling Tommy, "Ever since you began to build your empire, you've had a crutch to lean on. Last night, we kicked away that crutch. From now on, it will be us that you lean on." The scene then leads to a terrifying realization for Tommy that will change the landscape of his organization and family forever.
Steven Knight deals with the passing of Helen McCrory (Polly Gray) by writing her death into the show, so it happened following season 5 and the failed assassination attempt of Oswald Mosley. 
When interviewed by Empire, Cillian Murphy spoke emotionally regarding the passing of Helen McCrory. "It's a huge loss; it's hard to comprehend it – because she was the matriarch of the whole thing. As the character, but just also as her personality."
The episode deals with a fascinating time shift of four years, which sees Tommy and Michael on the French territory island of Miquelon Island. The time jump reveals the severity of the relationship breakdown between Michael and Tommy.
Away from Tommy and Michael, Arthur continues to spiral deeper into the abyss – developing a severe opium addiction. Ada is left to try and rescue Arthur from plummeting further out of control.
Another fascinating development is Tommy receiving a call from Lizzie. She informs him that his daughter Ruby is not feeling well and acting strangely – receiving this call sends Tommy into a panic and forces him to return to Birmingham to look after his daughter. Is Ruby dealing with an illness, or is this the work of the Irish Republican Army?
Tommy's mental state is on a knife-edge following the failed assassination attempt of Oswald Mosley and his continuous experience of loss. Tommy also shows panic regarding Ruby and her health troubles – and the stress of dealing with the Irish Republican Army seemingly weighs heavy on his shoulders.
Season 6 has begun with a bang. In the words of Alfie Solomons (Tom Hardy), "It was f****** biblical, mate."
Final Thoughts:
Season 6 looks set to keep us on the edge of our seats with plenty more twists and turns. The final season of Peaky Blinders will continue to air on Sundays on BBC One for the next five weeks. Even though this is the last season of this sublime period gangster drama, the cast will return for a full-length feature film. 
For all the latest movie news, check out our movie section on our website.