Poker Face: Checking Out the Best Poker Players of All Time
Nope, we're not talking about a Lady Gaga song; we're talking about the term that inspired the song name. A poker face is a face you put on during a game of poker to hide how good or bad a hand you've been dealt or what your true intentions in the game are. The best poker players have the best poker faces, of course: no one ever knows what's coming when they're playing against a poker master with an unreadable poker face! The most famous poker players in the world are the ones who know how to keep a straight face and know how to handle any hand that they're dealt. Luck has very little to do with poker; sure, it's the luck of the draw what cards you get handed, but that's where luck leaves the building. Poker is a game of skill, patience, and excellent timing. It takes years to become a great poker player and even longer if you're aiming to be one of the most famous poker players in the world.
Join us as we run down the list of the world's top five poker pros. Maybe there's a thing or two you could learn from them!
Image by Mart Productions via Pexels
Phil Ivey
Nationality: American
Winnings: $30,000,000+
There was never any doubt that Phil Ivey would make our list. Known as the Tiger Woods of poker, Phil's poker "career" began back in the 90s, when he played against his colleagues at his telemarketing job. Since Phil was a teenager at the time, gambling wasn't strictly legal for him yet. He loved the game so much that he went so far as to get himself a fake ID so that he could keep playing in Atlantic City casinos. Thankfully that was the extent of this poker master's dabbling with illegal activities. Phil went on to win a World Series of Poker title (legally) and the bracelet that goes along with it. This is one of the most prestigious poker awards in existence, and Phil went on to take home nine more, which is a tied record for the all-time greatest poker wins. In 2002 alone, Phil won three bracelets; this record has never been surpassed. The World Poker Tour has also brought much fame and success to Phil Ivey; he's reached nine final tables in his career and taken home one first-place prize to boot. A poker Hall of Famer who deserves the honor.
Phil Helmuth Jr
Nationality: American
Winnings: $25,000,000+
The second Phil on our list is the player who tied the first Phil for his record. Phil Helmuth Jr, otherwise known as the Poker Brat, played his first World Series of Poker in 1988 when he finished in 33rd place. Phil decided there was nothing for it but to become the ultimate comeback kid, and that's just what he did. The next year, in 1989, Phil rose from 33rd place to first place and became the youngest champion in the event's history at just 24 years old. His nickname, Poker Brat, was given to him due to his slightly erratic personality and his habit of taking bad bets.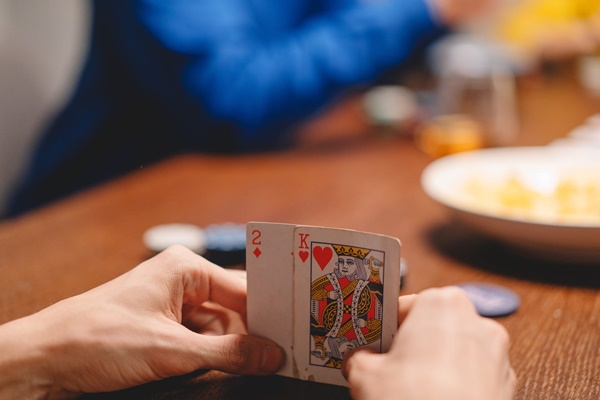 Image by Cottonbro via Pexels
Daniel Negreanu
Nationality: Canadian
Winnings: $40,000,000+
Probably the most well-known player on earth, Daniel Negreanu is known as Kid Poker. He has six first-place World Series of Poker titles under his belt and is ranked as the 3rd best all-time winner of live tournament cash prizes. He was inducted into the Poker Hall of Fame back in 2004, and we say he deserves the honor!
Tony G
Nationality: Lithuanian
Winnings: $7,000,000
Though he's known as Tony G, his real name is Antanas Guoga. Competitiveness runs in this man's blood: before he was even eleven years old, Tony was already Lithuania's Rubik's Cube champion. He discovered poker at 18 years old, and his rise to fame in the poker world was a little slower than when he was young. After about 12 years of playing poker in various tournaments, Tony began to place in high-profile events such as the World Series of Poker and World Poker Tour. Not only is Tony a Rubik's Cube and poker champion, but he has also been elected to the National Parliament of Lithuania! Even though he has shifted his focus from poker to politics, he'll be a well-known name in the poker world for a long time to come.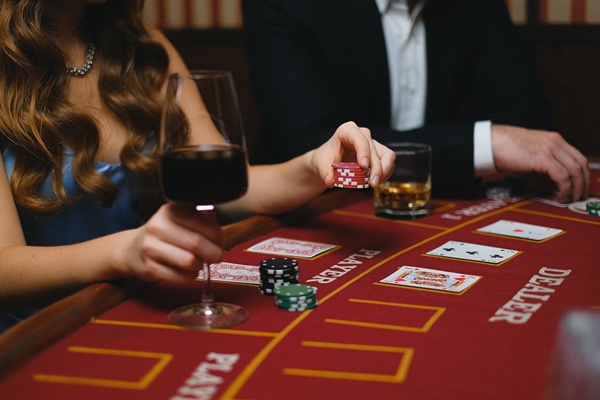 Image by Anna Shvets via Pexels
Antonio Esfandiari
Nationality: Iranian
Winnings: 25,000,000+
Though Esfandiari currently holds no records (his record for highest tournament winnings was snatched by Daniel Negreanu in 2014), his name is still well known in poker circles the world over. Esfandiari has appeared on many poker television programs such as The Big Game and has had significant success in the World Poker Championship, taking home the first place title twice in his career. He has also won the World Series of Poker three times. His career trajectory is one of the more interesting ones on the list: he went from professional magician to professional poker player!
Wrap Up
Did you see your favorite poker player on our list? If not, maybe they'll make the next one. New players move up in the ranks all the time, and old players have to defend their titles: you never know what may happen!
More From LWOS Life
Make sure to stay tuned to LWOS Life for more on this and other stories from around the world of entertainment, culture and more, as they develop. You can always count on LWOS Life to be on top of the major news in the world of entertainment; whilst also providing you with editorials on everything from beer to movie reviews.