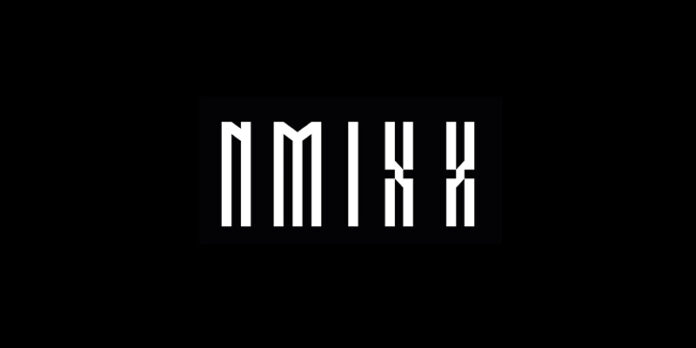 It's been over two weeks since JYP Entertainment's newest K-pop girl group NMIXX officially debuted. NMIXX released their first single album AD MARE, consisting of their debut single "O.O" and B-side "Tank"
The group is comprised of seven members, leader Haewon, Lily, Sullyoon, BAE, Jinni, Jiwoo, and maknae Kyujin. The meaning behind NMIXX's name has been stated as "N" meaning "new, now, next, or an unknown variable," while "mix" symbolizes harmony and diversity, with their fandom name being unveiled shortly thereafter, referred to as NSWER, an acronym meaning "North, South, West, East, and Route."
Even before the group officially stepped on stage, the buzz surrounding these girls was massive. As JYPE girl groups are practically viewed as the industry standard. However, their debut single O.O was met with divisive reviews from fans and critics alike, with some loving it right off the bat, while others found it subpar for a JYPE girl group.
With all that being said, I want to shed some light on NMIXX's debut. Give my honest insight on the debut track, including touching on a bit about their B-side Tank, as well as the group itself and its members. Without further ado, let's dive right in.
Initial Reaction:
Fans of JYPE K-pop girl groups, and K-pop fans in general, were extremely excited about the unveiling of another possible monster rookie group. To JYPE's credit, the promotional teasers leading up to the February 22, 2022 debut of NMIXX were outstanding. It got people talking and set up the girl group for massive fanfare upon their official arrival.
The fateful day came, AD MARE was officially released consisting of two songs, lead single O.O and B-side Tank. As previously mentioned, the songs were met with mixed reactions, with some stating that it was "disappointing," considering the track record of JYP Entertainment having debuted two massively successful girl groups in the last 10 years, TWICE and ITZY.
Thoughts and Insights:
I was thinking of doing a review straight out the gate when the single debuted back in February. However, I wanted to give the track its fair shake. Watch the debut stages, showcase, and other performances of the single before I ultimately judged it. On my first few listens, I didn't find it mind-blowing by any means, and the elements of the song were good, but the ideas were disjointed.
The main complaint of fans about O.O is the sudden shifts in tone throughout the track. O.O starts extremely strong with Jinni and Jiwoo blurting out fast-firing rap lyrics in the first few barres of the track. However, a minute and a half into the song, the initially powerful Hip-hop anthem, turns into a quintessential K-pop song, which we'll dub as the "Superhero" section of O.O.
Mix Pop
In a guesting spot on the popular Korean variety show Weekly Idol, members of NMIXX stated that their genre can be classified as "Mix Pop," and that makes sense, since O.O, as well as Tank, both came off as two songs bundled up in one song. Two different tones with amazing ideas behind them, but was poorly constructed and executed by the group's management.
The hip-hop and superhero sections of O.O were honestly not bad at all. In fact, they were amazing. As stated, I didn't like the song on my first few listens. But, as time passed, it became a staple in my rotational playlist. The hip-hop parts were truly engaging, and the superhero parts felt like a K-pop song you'd fall in love with.
However, as each section was just heating up, the section abruptly ends and shifts into a new style. Leaving fans disappointed and wishing each section were fully fleshed out individually released songs.
Final Thoughts:

By JYP Entertainment – CC BY-SA 4.0, Link
JYPE wanted to experiment and unveil a girl group with a unique sound. Unfortunately, their initial efforts to establish this new style stagnated off the gate. With that being said, this initial blunder is by no means the fault of the girls in NMIXX. And, most fans will agree. I've watched all their stages so far, and I could honestly say that NMIXX is going to be outstandingly amazing, despite the subpar material they were given on their debut.
The vocal line of Haewon, Lily, Sullyoon, and BAE is extremely talented, and the rap line of Jinni, Jiwoo, and Kyujin radiated an aura of poise, reminiscent of K-pop veterans, despite barely being a month into their tenure. With each stage that's released online, NMIXX consistently perform like massive superstars, because they are.
A girl group this young shouldn't be this good, but they are. Despite the mixed reactions to NMIXX's debut, I'm confident that they will go on to do amazing things in the next few years. Don't let the subpar debut single deter you from supporting these girls, as they will surely be banner bearers in this new phase of K-pop.