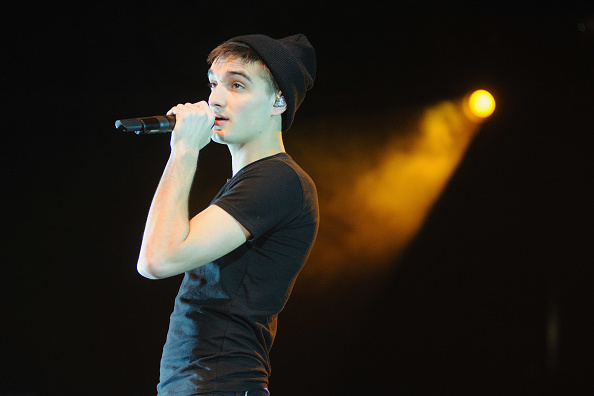 Today the world mourns the loss of a man best known for being part of the UK boy band The Wanted. Tom Parker passed away on March 30th, 2022, after losing his brave fight against stage four glioblastoma. His passing was announced on social media by his wife, Kelsey Hardwick.
The Wanted was a 5-piece British-Irish boy band that helped revive and add much-needed credibility to the boy band genre in the early 2010s. The band achieved two number-one chart toppers with the singles "Glad You Came" and "All Time Low". In 2014, they announced a hiatus that ended up being permanent.
Despite the permanence, Tom always made it clear he was open to a reunion and always spoke fondly of the legacy the band had left: 
"We established a great brand as boybands go; we were the catalyst, we were the first boyband not to dance, we weren't clean."
Tom spent a year locked away in music studios following the hiatus and emerged as a talented EDM and House producer. Away from his love of music, Tom made various appearances on TV, including Celebrity MasterChef and The Jump. Tom adored performing, and much of 2017 saw him play Danny Zuko in Grease: The Musical, for which he received positive reviews.
In 2020, while his wife was pregnant with their second child, Parker was devastatingly diagnosed with a stage four glioblastoma. When diagnosed with stage four glioblastoma, it leaves patients with a life expectancy ranging from three to 18 months. His attitude towards the diagnosis was staggeringly brave. Tom remained optimistic until the end as he and Kelsey decided to concentrate on thinking positively.
Despite his diagnosis, Tom continued to look at the bigger picture of brain tumor treatment. He often praised the NHS but said more needed to be done for patients. While on a podcast called Chat2Amani, hosted by 23-year-old Amani Liaquat who also has GBM, Tom expressed his frustration at funding issues:
"It drives me insane, the world just revolves around money."
He continued in the same podcast: "There are drugs out there that can save people's lives — it's so frustrating."
The bravery Tom showed in the face of his terminal diagnosis was extraordinary. He often spoke privately and in public with passion about various stories he read about people who lived for 10-15 years following a terminal diagnosis.
Tom declared in public that he would fight all the way. In addition to fighting, his bravery to raise awareness about the lack of NHS funding is a legacy he will leave for generations of brain tumor patients.
Before Christmas, Tom was performing with his old bandmates and spoke about his desire for a full reunion tour.
Despite his optimism, less than two years after his first seizure, he lost his brave battle against his illness surrounded by his family and bandmates. Tom survived toward the upper end of life expectancy for patients in the same situation. Many people who go through or witness loved ones go through similar situations will often speak of how their bravery and positive attitude enabled them to live longer. His loved ones are adamant his positive thinking contributed to the increased time he had.
Tom Parker and his legacy will live on through his wife Kelsey and two children, Aurelia and Brodi.
Every loss in the brain tumor community is devastating for many. Please know there is support available for anyone affected by the passing of Tom Parker.
The Brain Tumour Charity (UK) has a plethora of information for brain tumor patients and their loved ones, as well as a contact for support. For our readers in the US, the American Brain Tumor Association provides the same services while our Canadian readers may visit the Brain Tumour Foundation of Canada.

More From LWOS Life
Make sure to stay tuned to LWOS Life for more on this and other stories from around the world of entertainment, culture and more, as they develop. You can always count on LWOS Life to be on top of the major news in the world of entertainment; whilst also providing you with editorials on everything from beer to movie reviews.
Featured image credit