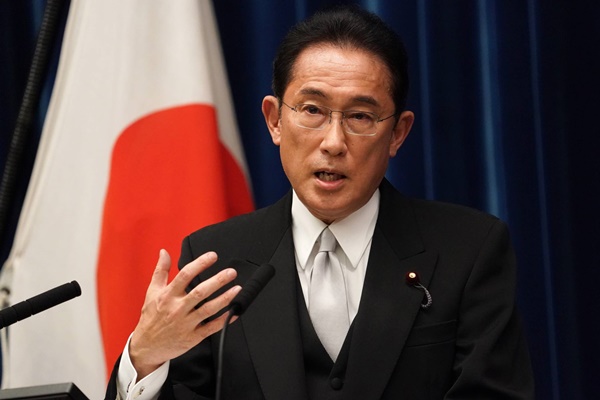 Japan has a long history of accepting refugees. European Jewish refugees fled to Japan to escape Nazi Germany, and in the 1970s Vietnamese refugees sought sanctuary there as well. Following WWII, many Koreans began to make their home in Japan, and came to be called 'Zainichi', meaning 'those who stay'. However, Japan has seen criticism of the perceived restricted requirements of its immigration and refugee settlement policies. The Washington Post reports, "Since 1982, when Japan enacted its laws to accept refugees, 85,479 people have applied for refugee status and 841 have been accepted." This is a drastically small number. However, the conflict between Russia and Ukraine seems to have propelled Japan into a new era of compassion in its approach towards those seeking refugee status.
The Arrival of Ukrainian Refugees
U.S. News states, "In 2020, Japan recognized only 47 refugees and admitted another 44 for "humanitarian reasons" – less than 1% of total applicants". However, U.S. News goes on to report that since Russia's invasion of Ukraine 400 Ukrainian refugees had settled in Japan by April 2022. Despite Japan's usual wariness about so-called "foreigners" settling in the country, 90% of the public approve of the presence of these refugees. Prime Minister Fumio Kishida has stated:
"In Japan we have a saying that we should help each other in times of need. The government will, in this same spirit, actively accept refugees from Ukraine. I hope that we can assist Ukrainian refugees by pooling the strength of the many people and organizations wishing to help."
To that end, the refugee application process has been simplified to expedite the entry of those fleeing Ukraine, they are not subject to coronavirus testing, and they are not subject to the cap on the number of daily entrants to Japan which the country has enacted to prevent the spread of the COVID19 virus. Japan's detention policies and facilities have come under fire for its treatment of detainees and the condition of its facilities. However, Japanese prefectural governments such as Osaka and Tokyo have each designated 100 public housing units to accommodate Japanese refugees. NHK reports that the refugees' short term visas can be extended by one year, and they can also receive language classes to help them transition into Japanese society. In April 2022, 20 refugees arrived in Japan on a government plane at the behest of Foreign Minister Hayashi Yoshimasa, following his visit to Poland.
A Permanent Shift?
In a nation that has been plagued for many years with an aging population and a low national birth rate, immigration and the acceptance of refugees has been very slow and minimal. Small reforms have gradually been made over time to accept the number of guest workers, asylum seekers, and refugees that Japan accepts, which could have a substantially beneficial effect on its economic growth over time. Its policies and practices towards foreign guests has done an about face in the wake of the Russian invasion of Ukraine. If Japan's acceptance and compassionate aid towards Ukrainian refugees represents a permanent shift in this matter of its domestic policy, it would be a radical change. However, it is one that would benefit both those seeking safety from conflict, and Japan's future growth. 
More From LWOS Life
Make sure to stay tuned to LWOS Life for more on this and other stories from around the world of entertainment, culture and more, as they develop. You can always count on LWOS Life to be on top of the major news in the world of entertainment; whilst also providing you with editorials on everything from beer to movie reviews.