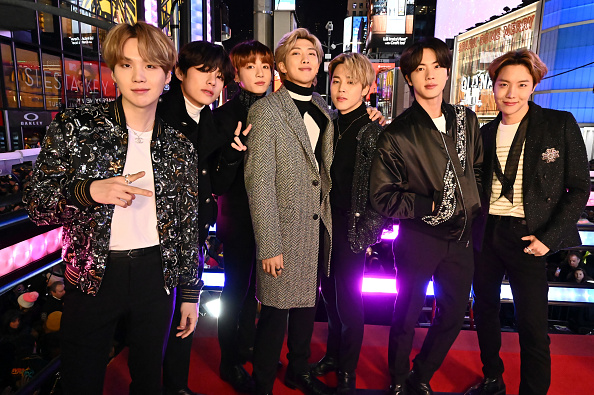 K-pop has been one of the hottest genres in the past decade. It's not only popular in the East, but has taken the global music landscape by storm. While Western music has always had top billing for entertainment, in general, the East and K-pop are closing the gap fast, if it hasn't overtaken it already.
This leads many to wonder what the K-pop genre is doing right that it grew into this worldwide phenomenon. We aim to give some personal insight into the success of K-pop, and what Western music can learn from the juggernaut entertainment industry.
K-pop Comebacks
While the concept of a "comeback" is nothing new, K-pop took it to an entirely new level. Every K-pop group and soloist always drums up a lot of noise upon the announcement of a comeback. This is in large part due to the presentation and promotion of these returns.
K-pop companies often announce these comebacks months in advance, and would gradually release promotional materials in the form of concept films, teasers, behind the scenes footage, among many others.
Furthermore, comebacks happen after an extended layoff period for K-pop artists. This allows fans to miss their favorite idols, while not entirely forgetting about them.
Subjectively, Western music releases tend to get announced vaguely or mentioned in passing through interviews or social media posts nowadays. While fans still anticipate the release of the album or single, it lacks the grandiose reception of K-pop comebacks.
Physical Albums
Records, tapes, CDs, and physical music albums are all but extinct in the West. However, physical albums remain strong in South Korea. What differentiates K-pop albums from past traditional album releases is the content included. Most, if not all, K-pop albums have extra goodies within them like photocards, photobooks, and pre-order bonuses.
K-pop albums aren't just mere tangible representations of the artist's music, but it's merchandise that hardcore fans clamor for. This makes K-pop albums more enticing and worth buying.
Superstar Treatment
Let's harken back to periods like the 60s to 80s music scene. Every artist under the sun was treated like royalty, and fans would swarm them on sight. While this still happens in Western music, it's not as prevalent as before.
With K-pop, even artists who have yet to debut already have strong fanbases months, and in some cases, a year in advance before even stepping foot on a live stage.
This can be attributed to companies getting behind their artists and putting their best foot forward to present them as superstars even before they sing a single note or perform a single dance move in front of a crowd.
Not to mention all the publicity and promotion that follow these idols upon officially debuting. A prime example of this is BTS. It's been a long time since the music industry has had an artist or group that exuded such global appeal. This is due to HYBE, the group's management, being fully behind their artists.
They simply don't rely on K-pop superstars' name value alone. While they can stop at this very moment, and the popularity of BTS won't take a hit, the company is fully invested in continuing its efforts to make these megastars into something monumental.
Even though they're practically the biggest stars in the entertainment industry, BTS just keeps on reaching unprecedented heights. They practically keep building new ceiling after ceiling for other artists to reach.
Unrivaled Dominance
While these takes are mere observations and personal opinions, it cannot be denied that K-pop is no longer just a niche or obscure form of music found in Asian countries. In fact, it hasn't been for the longest time. K-pop is now on par to be the norm, a phenomenon that will continue to grow as the years go by.
Featured Image Credit:
Embed from Getty Images