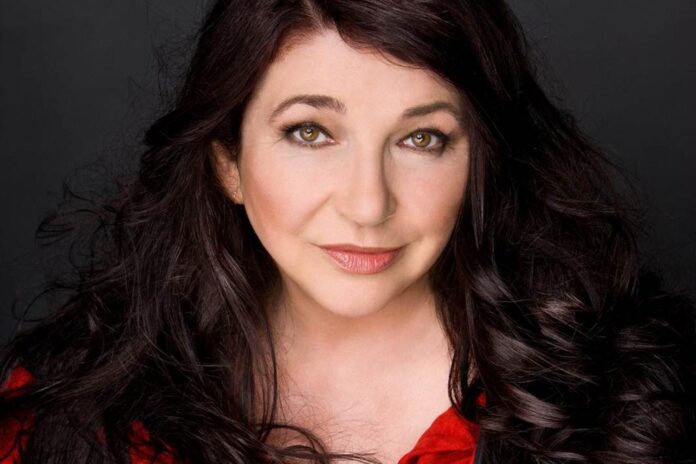 Time is relative. Kate Bush released her last studio album, 50 Words for Snow, in 2011, but she has only recently landed at the top of the Billboard charts with a song that was first released thirty-seven years ago. As the singer herself put it, "The world has gone mad!"
The song has found a new life, and charts success, after being featured prominently on the latest season of the Netflix hit show Stranger Things. Drawing on the series' 1980s setting, it acts as a talisman for character Max in a struggle for her life against a supernatural threat. The song and Bush herself, have long cast a unique and enthralling spell on fans.
Kate Bush and A Deal With God
At just 19 years old, Bush topped the UK singles charts for four weeks with her first single, "Wuthering Heights". As its name suggests, it was inspired by the Emily Bronte classic. Given that not too many pop songs then or now tend to be about Victorian Gothic novels, Bush's single captured attention with its novelty and kicked off an iconic career. Her enigmatic lyrics, flowy costumes, dance moves drawn from interpretive dance and martial arts, long spells between albums and tours and sparse interviews have given Bush an air of mystery and iconoclastic eccentricity. Her body of work and aesthetic have inspired female artists in her wake like Enya, Bjork, P.J. Harvey, Tori Amos, and Florence Welch. 
By the time she released her 1985 album The Hounds of Love, she was at the height of her powers. Her fifth album, it yielded her second number one UK single, "Running Up That Hill." Subtitled "A Deal With God," Bush has stated that the song is about misunderstandings between men and women, and asks what if they could be cleared up by a deal with God, in which each lives the other's lives for a bit? 
We've all, at one time or another, felt that a boss, a friend, a lover, even an institution, or the world itself simply does not see our point of view-and wished, if only they could! The song captures that yearning and frustration with an iconic, pounding synthesizer beat. The music video features Bush and a male dance partner in a dramatic interpretive pas de deux, acting out the power dynamics of a tense relationship. Eventually the two are separated irrevocably by a crowd of other dancers between them.
Kate Bush sometimes adopts an experimental vocal style, such as in "Wuthering Heights," and another iconic single, "Babooshka". However, her vocals are earnest and straightforward in "Running Up That Hill (A Deal With God)", driving home the song's conflicting message of frustration and hope. If the two people in the song could only see life from the other person's perspective, Bush laments with a bit of dying optimism, "Then you and me/we won't be unhappy."
The Life of the Song
The song has had a long life, and history of being covered by other artists and used in pivotal moments in film and television. This isn't surprising, given the universality of its underlying theme, as well as its dramatic punch. Covers include those by Tori Amos, Placebo, and Meg Myers. The Placebo version has been featured on television dramas like The Vampire Diaries, Bones, and How to Get Away With Murder. 
"Running Up That Hill (A Deal With God)" is essentially a plaintive song, perfect for highlighting a rupture between two characters, one taking a path down which the other cannot follow. However, Stranger Things has changed the narrative of the song's history by making it an empowering talisman that helps a young female character fight back against a dark force. 
Conclusion
Kate Bush gives few interviews, but she has expressed that she is a fan of Stranger Things and how her song has been used in the series. Thanks to Stranger Things, Generation Z have been introduced to Bush and the beguiling power of one of her most enduring and successful songs, "Running Up That Hill (A Deal With God)". The song captures the frustration and yearning of communication breakdowns with those we love, and the universal need to be heard and understood, all laid over a quintessentially 80s synthesizer beat.
As its use in film and TV and recent renaissance shows, the song manages to be one of the best of its time, and has helped it become timeless.
More From LWOS Life
Make sure to stay tuned to LWOS Life for more on this and other stories from around the world of entertainment, culture and more, as they develop. You can always count on LWOS Life to be on top of the major news in the world of entertainment; whilst also providing you with editorials on everything from beer to movie reviews.