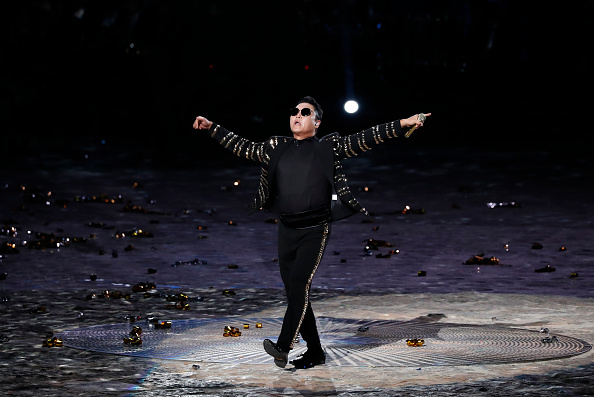 The first six months of 2022 brought a lot of great songs to the K-pop genre. From debuts, and returns, to unexpected songs before hiatuses, the second quarter of the year provided no shortage of memorable tracks. If you missed the picks of our favorite K-pop songs for the first quarter of 2021, please do check that out. With that all out of the way, let's discuss some of our most beloved tracks for Q2 of 2022.
"Zoom" by Jessi
A viral sensation when it hit the airwaves in April of this year, Jessi's Zoom provided her Jebbies with an extremely infectious track that you can listen to for hours on end. Jessi partnered up with dance group sensation La Chica, choreographing that dance that took social media, especially TikTok by storm. After the success of songs like "Nunu Nana" and "Star," The P NATION artist looks like she's got another all-timer on her hands.
"That That" by PSY (prod. & feat. SUGA of BTS)
Speaking of P NATION, the label's head honcho PSY came back after a long layoff from releases. The "Gangnam Style" artist came back with a bang with his track That That. What's all the more amazing about the song is that SUGA from world-renowned boy group BTS is featured and produced the track.
That That is a quintessential PSY song with a very easy-going rhythm and choreography that everyone can follow along. On June 2nd, That That became the first South Korean Music video to hit 200 million views in 2022. That is an astounding figure, considering some artists that years to even make it to 100 million.
It just goes to show the power of having SUGA and PSY on one track.
"FEARLESS" by LE SSERAFIM
Quite possibly one of the biggest debuts in recent K-pop girl group history, LE SSERAFIM debuted in May of this year. HYBE's newest girl group absolutely made their mark with their terrific debut single entitled FEARLESS. The song has a strong message about being who you are, being comfortable in your own skin, and having a "take no prisoners" attitude approach towards life.
While the message is potent, the beat is relaxed and subtle. LE SSERAFIM's whole debut is about subtlety and power. While you may think, how is that even possible? Subtle does not equate to power most times. That's exactly why the debut is so good. LE SSERAFIM didn't have to rely on bells and whistles to get their point across. Their talent, presence, and aura did all the talking for them.
More to Come
We've only scratched the surface of the best songs of the second quarter of 2022. These three songs stood out so much, that we cannot wait for the final half of the year to come. If the first two quarters of 2022 are anything to go by, we will definitely have great songs that will last us all year long.
We're sure we've missed a lot of tracks out, what's your favorite song of Q2 2022? Please sound off in the comments below!
Featured Image Credit: