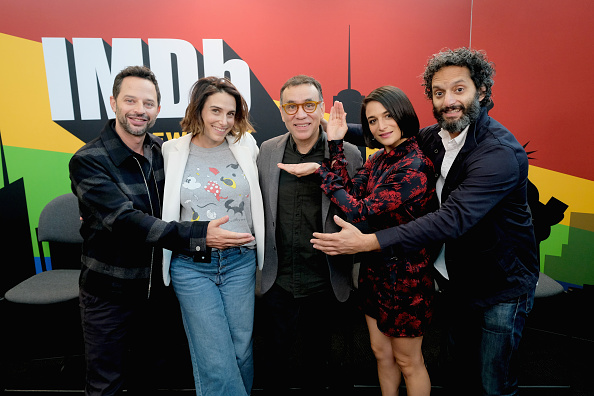 Netflix's mega-hit adult animated show Big Mouth has been running on the streaming platform for five seasons now, with two more seasons on the way. In fact, the series has become hugely successful that it managed to spawn a spinoff series called Human Resources, also renewed for a sophomore season.
While its crass humor and "very adult imagery" is not everyone's cup of tea, Big Mouth brings a lot to the table that not many adult-oriented cartoon series provides, and that's exactly what we're here to discuss. We want to give our insight on the many reasons why Big Mouth is a special series.
Not Making Identity the Butt of the Joke
Big Mouth features all kinds of people with different orientations, races, and unique traits. However, the series rarely ever uses it as a vehicle to define somebody. Take Jay RicFlairian (Woo!) Bilzerian for example. He is one of the most entertaining characters in the whole series due to his unpredictable attitude toward life, and his many unique interactions with each of the characters.
The creators of Big Mouth sparingly, if ever, use his bisexuality to define him. He's a kid who's a bit of an oddity but stands out because of his whimsical approach toward everything. The show highlights those traits more than grasping at low-hanging fruit, and it applies to every character in the show
Monsters
One of the best aspects of Big Mouth is the incorporation of different monsters in the show. From the Hormone Monsters and Monstresses to Tito The Anxiety Mosquito, Shame Wizard, and the Gratitoad, the show brings to life visually the many fears, worries, and happiness all of us have gone through at some point in our young life.
The presence of these "monsters" makes every scene all the more exciting or worrying, when, for example, "The Depression Kitty" Kitty Bouchet returns to Jessie once again. While people are smart enough to know what the characters are feeling based on what's happening on screen, it heightens one's anticipation of what will happen next to our favorite Big Mouth characters.
Authenticity
Again, seeing sensitive organs and bodily fluid is not everyone's cup of tea. However, Big Mouth uses it as a storytelling tool and normalizes it because it is perfectly natural. Changes in one's body, new feelings, and discoveries are things we've gone through.
However, why was it so taboo back then? Big Mouth eliminates all the embarrassment that we all once felt, by reminding us that everyone went through this even if they don't want to admit it.
While Big Mouth's demographic is still confusing (is it for kids or adults?), everyone can learn a thing or two about growing while providing a program that's truly enjoyable and doesn't come off as a preachy lecture.
Conclusion
Big Mouth is extremely successful, and for good reason. It brings raw realism to our TV screens and normalizes things that other people might deem "too offensive" or "immoral" when it's perfectly natural. If you haven't seen the show, do yourself a favor and get on Netflix.
Who's your favorite character on Big Mouth and why? Let us know in the comments section below!
Featured Image Credit:
Embed from Getty Images