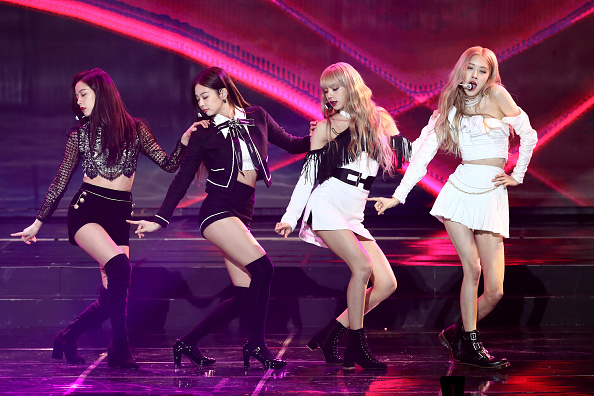 After almost two-long years, YG Entertainment's premier K-Pop girl group BLACKPINK makes their much-awaited comeback with the pre-album release single "Pink Venom." BLINKs all around the world have been waiting for this for so long, which begs the question, "did it live up to the hype?"
After spending some time mulling over the song, as well as the accompanying music video, we decided to give our honest review of BLACKPINK's newest single Pink Venom. We shall give our insight into the song and its music video. Without further ado, let's get right into it.
"Pink Venom"
Pink Venom serves as the teaser for the group's upcoming second full-length album Born Pink. Before the pre-release single, BLACKPINK's last outing came in the form of their first full-length album back in October of 2020, fittingly called The Album. Now to the matter at hand, did Pink Venom live up to the hype? Yes and no.
Yes, because main rappers Jennie and Lisa had an absolute showing, as they busted out relentless and strong rhymes. Jisoo and Rosé probably had one of the best vocal outings to date.
Unfortunately, the talent of the girls was wasted on a song that didn't fully capitalize on their strengths. Pink Venom starts relatively strong with Jennie and Lisa's aforementioned rap parts and was followed up by the enchanting vocals of Rosé and Jisoo. However, after the pre-chorus is where it starts showing its cracks.
A strong opening line is often supported by a stronger chorus, or at the very least, a memorable bridge. Pink Venom accomplished neither.
The strong intro and verse of the song were never followed up properly, leaving the track with no climax or "killing part." In addition to all this, it went out with a whimper with no suitable outro to conclude the song, with the producers opting for a rather generic conclusion.
Falling Flat
The saving grace of this song is that BLACKPINK did absolutely phenomenal. However, Jennie, Lisa, Rosé, and Jisoo deserved more for this much-anticipated comeback. Pink Venom was a formulaic track not befitting of the caliber of a girl group like BLACKPINK.
It was disappointing due to the company, its songwriters, and producers, having ample time to create one of if not, the biggest track BLACKPINK has ever done. Unfortunately, it was not to be, and many are still hoping that this is just a bump in the road and Born Pink will have something that avid listeners can sink their teeth into.
Music Video
As for the music video, the aesthetic was stunning. According to reports, Pink Venom is the most expensive music video YGE has ever produced for BLACKPINK. While seeing the PINKs on our screens is always a sight to behold, we don't get much of it. Relentless cuts were on full display for this music video.
Needless to say, this was a puzzling decision on the end of the company, as the whole point is to bear witness to BLACKPINK themselves. Instead, fans got bombarded with transition after transition, leaving little time to focus on each member of the group.
The production is off the charts in Pink Venom, with a whole host of stunning visuals. However, BLINKs didn't get to enjoy it as much as they would've wanted due to some questionable decisions.
A Lack of Visceral Venom
BLACKPINK is one of the greatest and biggest acts K-Pop has ever seen, which makes this poor effort on the part of their company so much more frustrating for loyal fans. It is by no means the members' fault that they were given something subpar to work with.
As we all know, K-Pop girl groups have limited input when it comes to the production of their songs. That fact became more apparent in this outing. After this less than stellar outing from YG Entertainment, a change in personnel might be in store in the near future.
Rating: 7/10
What did you think of BLACKPINK's "Pink Venom?" Sound off in the comments below!
Featured Image Credit:
Embed from Getty Images