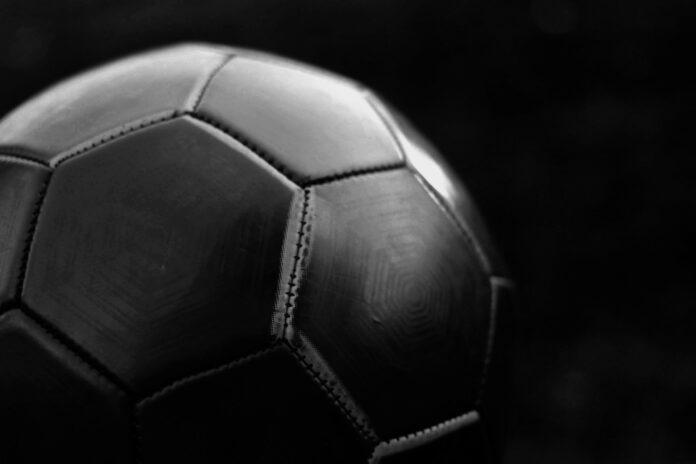 FIFA Uncovered Review: The Dark Side of Football Exposed
As we edge nearer to the start of the FIFA 2022 World Cup in Qatar, Netflix has released a four-part documentary, FIFA Uncovered, detailing the corruption that has been rife throughout football's governing body. Here, we highlight our thoughts through our FIFA Uncovered review.

This true crime show will be a challenging watch for any football fan. It's a documentary showing the ruthless way football has been taken to all parts of the globe in exchange for money. We also get an insight into how Qatar won the rights to host the upcoming 2022 World Cup.
Read More: Searching for Justice: Celtic Boys Club
FIFA Uncovered: Corruption in Football
Where It All Began
Men in suits have bought this beautiful game we adore into disrepute. Watching this documentary will make you feel sad that football is becoming more about money each day. The mini-series takes us on a sickening journey from the Joao Havelange days through to the FBI making arrests within the organisation for corruption many years later.
Havelange saw the potential in how football began to grow exponentially throughout the 1970s and 80s. He made sure he was rewarded — for endorsing events such as the 1978 World Cup hosted by Argentina, despite the country being ruled by a dictatorship.
Following the reign of Havelange, we saw the biggest snake of all slither into football, Sepp Blatter. The Swiss-born former football administrator was a protege of his predecessor and remained the most powerful man in football until 2015, when it finally all came crashing down. Under Blatter's tutelage, FIFA became vulnerable to men in shiny suits who wanted to accelerate their interests instead of helping progress the sport of football throughout the world.
The four-part Netflix docuseries is detailed throughout its running time. It's a challenging watch for any football fan to see the beautiful game we adore being exploited by corruption while being run by men whose ability to exchange brown envelopes was like no other.
Its release before the Qatar 2022 World Cup is a stark reminder of everything that has been wrong with FIFA. Of the 22 members of an executive committee who were in post when Qatar and Russia were awarded World Cups, only one is still in his position.
Read More: Bribes and Broken Promises
Blatter Slithers Into Power
Blatter's appearance is nothing short of uneasy and stomach-churning. He denies any real responsibility for the corruption during his tenure as FIFA's president. The documentary ticks many boxes, but there was a nagging feeling Blatter — and his cronies — should have been grilled more than they were.
FIFA exploited football for its gain when it was supposed to uphold the laws and values of the game. The sport has been tarnished for many years. It remains to be seen if football can recover from its corrupt past.
[Add roundup/conclusion pls]
…
More From LWOS Life
Make sure to stay tuned to LWOS Life for more on this and other stories from around the world of entertainment, culture and more as they develop. You can always count on LWOS Life to be on top of the major news in the world of entertainment; whilst also providing you with editorials on everything from beer to movie reviews.
Featured photo by Joshua Hoehne on Unsplash.