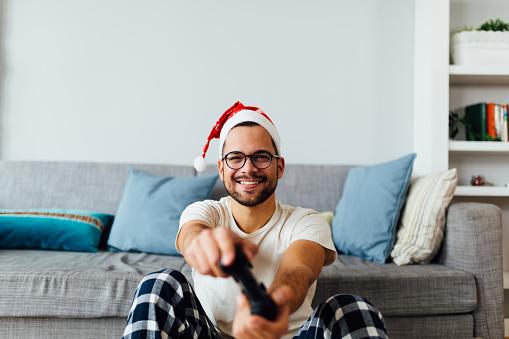 With the holidays in full swing, everyone is in a rush to get their gift shopping done before the big day. However, you may be one of many struggling to come up with ideas regarding what to buy, especially if you have a friend, family member, or significant other who is a gamer. Fortunately, we're here to help.
We curated a list of gifts for gamers to help you get your holiday shopping faster. We'll begin by highlighting gifts for gamers that primarily play on consoles like PlayStation or Xbox. Don't worry, we will also have a piece out that focuses solely on PC gaming accessories, so watch out for that in the coming days.
That said, let's get right into it. Here are some gifts for gamers; console edition.
Headset
The perfect console setup is not complete without a pair of headphones. If the recipient loves to play multiplayer with friends online, they're definitely going to need to communicate and even hear audible cues that are integral to some games like first-person shooters.
As console gamers can attest, it's much harder to establish communication when gaming on platforms other than PC. With headphones, you can easily toggle a switch or press a button to mute or unmute, especially if you have a lot going on at home and don't want anyone to hear any noise from your end.
Buy a nice pair of headphones with a quality sound, and the gamer who'll receive it will undoubtedly thank you for it.
Recommendation: Logitech G PRO X Gaming Headset
External Hard Drive
Games have gotten much larger compared to the early to mid-2000s, and it takes up a lot of memory space in consoles. While it may not necessarily be an accessory that enhances the gaming experience for the person you're giving an external hard drive to, it's certainly great because of one reason; they can download and play more games.
Unlike past iterations of consoles like the first PlayStation and Xbox, gamers can now download their game directly onto external HDDs when their internal memories no longer have space. If you're planning to buy a gift for an avid gamer, an external hard drive is definitely a good purchase.
Recommendation: WD_BLACK 500GB P50 Game Drive
Controllers
Can't play a game without controllers, so if you're flushed out of ideas just buy a new controller. You may be thinking, "they already have a controller, why should I buy more?" Rule number one: you can never have enough controllers. Some want backups just in case their "ol' reliable" controller gives out; which will happen. Alternatively, some controllers have cool designs and are sometimes even limited editions.
Moreover, it allows them to play with other people, which means you!
Recommendation: PlayStation "DualSense" Wireless Controller / Xbox Elite Wireless Controller
Gift Cards
You may think that giving gift cards is way less thoughtful since you're practically giving them money. However, that's not necessarily the case. Gift cards are truly something gamers will love since they can buy more games, of course!
With holiday gaming sales rampant in digital gaming stores, a gift card is one awesome present to make a gamer's holiday.
Recommendation: PlayStation Store Gift Card / Xbox Gift Card
Featured Image Credit:
Embed from Getty Images