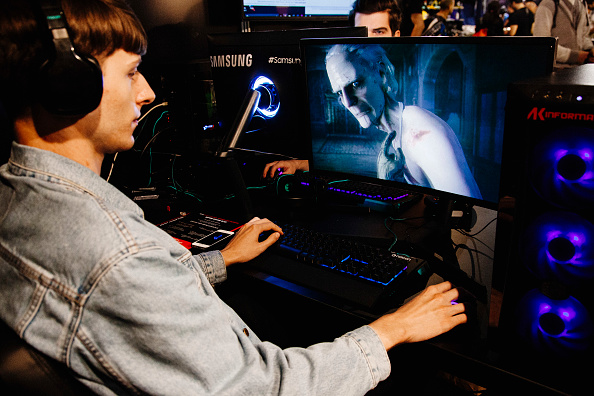 Have a PC gamer for a friend, family member, or significant other and don't know what to buy? Don't worry, LIFE's got you covered. In our last piece regarding gifts for gamers, we tackled gift ideas that you can give to console gamers.
On this edition of gifts for gamers, we provide gaming accessories and other items that a PC gamer may love to receive when the holiday morning comes. With all that said, let's get right into it.
Wrist Rest Pads
This gift may not be the flashiest nor most exciting, but it is necessary, especially for those gamers that play for hours on end. Wrist rest pads keep your, well, wrists in a neutral position. It's incredibly useful for both a mousepad and keyboard as it stabilizes the muscles, thus preventing any injuries while gaming.
Again, it's not the most glamorous gift in the world but what it does is so very important; it keeps them gaming minus the pain.
Recommendation: Gimars Upgrade Enlarge Gel Memory Foam Set Keyboard Wrist Rest Pad
Customizable Keycaps
Unlike the previous entry on this list, customizable keycaps are more for the aesthetic and less for the practicality. If you're looking for gifts for gamers that love anime, cartoons, and other forms of media, you can buy specific keycap sets to make their keyboard setup more exciting and colorful.
Just remember to say "no" when they ask if you want to help put it on, it could be quite a tedious process.
Recommendation: Search for custom sellers on Etsy.
Stream Deck

If the gift-receiver has aspirations of being a professional or even casual streamer they will need a stream deck. A stream deck is hardware that has physical keys that you can program to carry out specific functions as simple as muting your mic or turning off your webcam to bigger tasks such as changing cameras.
Stream decks make it easier for your streamer friend or family member to do essential "streamer things" on one control hub.
Recommendation: Elgato Stream Deck MK.2
Gaming Chair
PC gamers often do their gaming sitting down, making it essential to have a comfortable chair to sit in that supports their back. Some may think that run-of-the-mill office chairs will do the job. Unfortunately, common office chairs won't. Gaming chairs have a high-arching back to support not only the user's back but also their head.
Aside from the comfort that it provides, a dedicated gaming chair is an essential item for a budding streamer. Most gamers on streaming platforms like Twitch have flashier chairs now since aesthetics alone can elevate their credibility and make some fans want to watch them just because of their cool chair.
If you have extra cash to throw around, you can even get them branded gaming chairs like a Marvel Comics gaming throne. While they may be pricier and practically serve the same purpose as a normal non-themed chair, this definitely "ups" the "cool factor" for most gamers or streamers, especially if they're fans of comic books or MCU movies.
Recommendation: ANDASEAT Marvel Ant-Man Ergonomic Swivel Computer Game Chairs
Featured Image Credit:
Embed from Getty Images