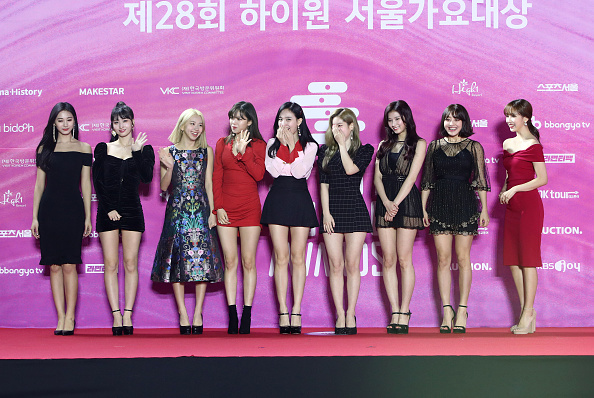 Legendary K-Pop girl group TWICE is back with their 2nd ever pre-release English single titled "MOONLIGHT SUNRISE." The track was released on January 20th to hype up their upcoming 12th Korean EP that's coming in March. It's been a bit since TWICE released new material, the last one coming almost five months ago with the release of "BETWEEN 1&2."
According to reports, there are big plans for TWICE this year, with rumors of a MiSaMo subunit and a full-fledged world tour coming in the third or fourth quarter of 2023. Fortunately, with the release of MOONLIGHT SUNRISE, ONCEs will be sustained until these reported plans come to fruition.
That said, we're here to review MOONLIGHT SUNRISE. We've spent more than enough time listening to the new track, so let us give your review of the new TWICE song MOONLIGHT SUNRISE. Without further ado, let's get right into it.
"MOONLIGHT SUNRISE"
The first thing we noticed upon our initial listening is the lyrical theme. Suffice it to say, TWICE has fully embraced more mature concepts, as they should, and they're excelling at it. ONCEs and K-Pop fans have seen glimmers of more daring lyrical themes with "I Can't Stop Me "and "More & More." While those were certainly erring on the more suggestive side, MOONLIGHT SUNRISE takes a more "in-your-face approach."
That said, it was still handled tastefully, and the signature TWICE sounds remain intact. This new song certainly encapsulates a new era for TWICE. Musically, it sounds like entering a fever dream, with a glassy and refreshing tone anchored by a steady beat. The light synth-pop elements of this song keep things interesting while not overshadowing the vocal showing of each member.
Music Video
TWICE has always had amazing music videos. MOONLIGHT SUNRISE, while on the simpler side, is still visually stunning. The set pieces were beautiful, and the outfit of each of the nine members was truly remarkable. It reminds us of past hits like "What Is Love?" and the recent carrier single "Talk That Talk."
We're truly excited to see these outfits, color schemes, and themes showcased on the live stage soon.
Conclusion
We have decided to do away with the rating system and simply give our honest opinion of the song. TWICE's MOONLIGHT SUNRISE is an exciting song with themes that the girl group has explored in the past, but now they've fully dove into it, spawning great results.
We can certainly say this new song will only hype up ONCEs and K-Pop fans alike for the new EP and all other TWICE-related projects in store for this year.
What did you think of MOONLIGHT SUNRISE by TWICE? Let us know on all LIFE socials!
More From LWOS Life
Make sure to stay tuned to LWOS Life for more on this and other stories from around the world of entertainment, culture, and more, as they develop. You can always count on LWOS Life to be on top of the major news in the world of entertainment; whilst also providing you with editorials on everything from beer to movie reviews.
Featured Image Credit: