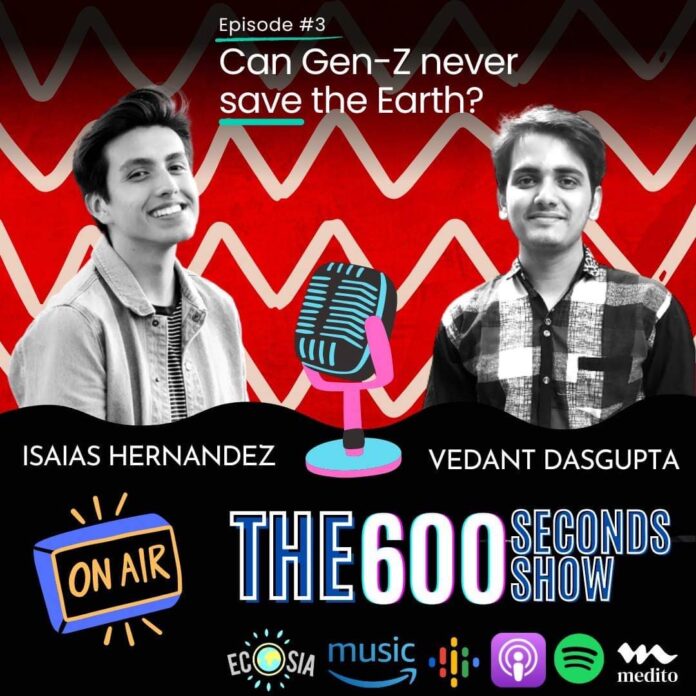 Teenagers today already have a lot to deal with. In addition to their personal burdens, they even have to think about the environment around them. That is because the previous generations have been deteriorating the condition of this planet for ages.
Today, we are living on a version of Earth that is on the brink of collapse. And, teenagers are very well aware of this phase of the planet and of all the ways in which it is suffering from human actions.
Image Source: https://www.freepik.com/
To guide them in becoming better environment activists and to focus more on the practical aspect of saving the planet, I invited the young environmentalist, Isaias Hernandez to my podcast. He is a youth sensation and influences young people on social media to save the planet more efficiently.
He teaches kids how easy and simple it is to interact with nature in a mutually beneficial manner. From indulging in mushroom study to promoting vegan eco-friendly products to his audience, Hernandez leaves no stone unturned in convincing the youth. Here's more about the interview.
About Isaias Hernandez
The second guest on my show was none other than the young environmentalist, Isaias Hernandez. He is the brains behind QueerBrownVegan, which is an educational platform that provides youth with foundational knowledge about environmentalism. This episode was supported by Ecosia, the search engine miracle that plants trees with your curiosity.
Image Source: https://queerbrownvegan.com/mystory/
Hernandez recently sat down with Teen Vogue to tell them how he wants the climate movement to be more inclusive altogether. Growing up in a Mexican-American family, Isaias struggled with poverty, gender discrimination, and environmental degradation in his initial days.
He managed to complete his graduation from UC Berkley and created the Queer Brown Vegan Project, an initiative through which Hernandez provides free access to environment education for every individual, regardless of any discrimination.
He has recently questioned the Vice President of the US, Kamala Harris on the availability of climate education to students from Kindergarten to Grade 12 and has also worked alongside Billie Eilish in discussing the impact of climate change on different aspects of society.
Today on his Instagram account, @QueerBrownVegan, Isaias uploads a stunning gallery of colorful ventures with nature, where he created an online safe space for budding environmentalists and students alike. He aims for an educated and unified climate change movement that reaches its target of saving the planet in every possible way.
Isaias en route to supporting the Environment
On what problems he faced while starting the Queer Brown Vegan project as an LGBT representative and a man of color, Isaias says,
"No, it isn't easy to live in a marginalized community, but if I had something to say to the youth of today, I'd say that we shouldn't let others define our experiences. It's funny that it's a bit of the opposite that once you find out about community and support, you begin to find empowerment in your individualism, and it worked out for me."
On veganism, Isaias says he does not chastise anyone about eating meat but sticks to veganism due to the concerning levels of animal brutality in the modern food processing industries. We had a long talk on various topics revolving around how adolescents can be acquainted with environmentalism.
Listen to the quick ten-minute interview, by visiting the following link: li.sten.to/genzenvironment

More From LWOS Life
Make sure to stay tuned to LWOS Life for more on this and other stories from around the world of entertainment, culture, and more, as they develop. You can always count on LWOS Life to be on top of the major news in the world of entertainment; whilst also providing you with editorials on everything from beer to movie reviews.