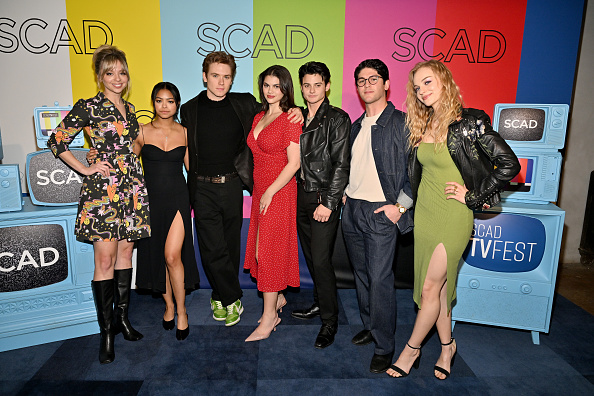 Gotham Knights is an American superhero television show airing on The CW network which features the Batman family. It's centered around Bruce Wayne's adopted son Turner Hayes and a band of misfits trying to clear their name after being accused of the murder of the "Caped Crusader."
The series premiered on March 14th of this year to mixed and negative reviews. While critics aren't too fond of the series, we think it should get at least a second season to get things right. Here's why Gotham Knights deserve at least one more season of my life.
We are issuing a MAJOR SPOILER WARNING right now. So, if you haven't watched the series yet, best do it now and get back to this piece. Without further ado, let's get into it.
Plot
As mentioned, in this series, Bruce Wayne AKA Batman is dead (allegedly, we have our suspicions that he's not). Duela, The Joker's Daughter, along with twins Harper and Cullen are being framed for the death of Gotham's best hero. As the story progressed, Turner, Batman's adopted son, was accused of orchestrating the whole killing.
These events sets up the main plot of the story, which is Turner and the gang clearing their names and finding out who killed the Batman and why. Alongside them comes Stephanie Brown, which is for hardcore DC Comics fans the 3rd person to dawn the Batgirl mantle, and Carrie Kelley, which is Robin.
Why Gotham Knights Deserve a Second Season
The main consensus why people dislike this series is because they refer to it as "another Batman series without Batman." While that's true, it's been proven time and again that some fans are never satisfied. Even when there is a Batman on the small screen. The sentiment also rang true for "Gotham," which was a fantastic series that ran for five seasons.
In our opinion, Gotham Knights still have the potential to tell a very good Batman story without the Dark Knight himself. First, it features the Court of Owls, the mysterious secret society that "truly runs Gotham." The Court hasn't been tackled in other pieces of media other than the comics. And, it's extremely interesting how the creators of the show plan to present them if there are succeeding season orders.
The next thing is Duela herself. In the comics, Duela has claimed to be the daughter of several Batman Rogue's Gallery members. However, in Gotham Knights, it seems like they're sticking to her being The Joker's daughter. Olivia Rose Keegan, the actress who portrays Duela, is an amazing actress.
She's not too overbearing and nails the insanity that most would expect from the "Clown Prince of Crime's" daughter. Duela is an interesting character that not many hardcore and casual fans have seen portrayed in any form of media aside from the comics. Whether friend or foe, Duela's backstory, motivations, and eventual backstabbing would be a cool thing to see play out on television.
Conclusion
In our opinion, Gotham Knights have legs. It features the Bat Family and a main antagonist that's capable of producing multiple storylines for long stretches. It's not looking good for Gotham Knights, with the series likely being canceled after its initial season. That said, if DC and The CW are willing to take the chance on this series. It could surprise them and the fans once it picks up steam.
More From LWOS Life
Make sure to stay tuned to LWOS Life for more on this and other stories from around the world of entertainment, culture, and more, as they develop. You can always count on LWOS Life to be on top of the major news in the world of entertainment; whilst also providing you with editorials on everything from beer to movie reviews.
Featured Image Credit:
Embed from Getty Images