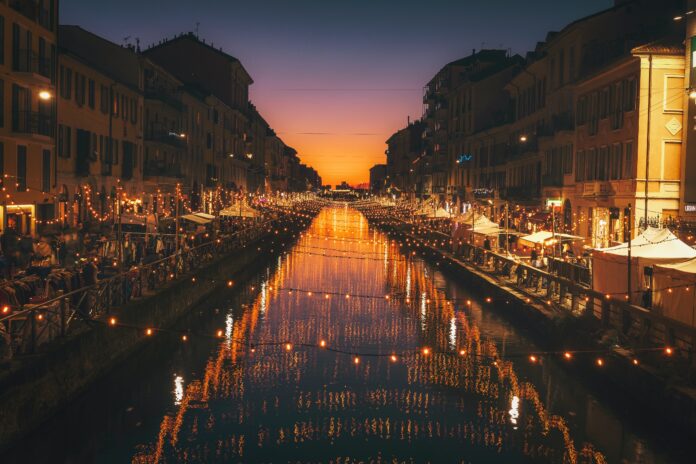 Milan, the fashion capital of Italy, is a city known for its rich history, stunning architecture, and beautiful art. From visiting the iconic cathedral to exploring the winding streets of Varenna, it offers plenty of options for visitors. Check out our 5 recommendations of things to do in Milan.
5 Must-See Places When Visiting Milan
Visiting the Cathedral and The Galleria Vittorio Emanuele II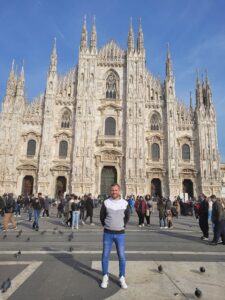 A visit to Milan would be incomplete without visiting the magnificent Gothic Cathedral (Duomo di Milano) and The Galleria Vittorio Emanuele II. It's breathtaking, and honestly, pictures and videos fail to do the cathedral and the shopping gallery justice.
Read More: A Solo Travellers Guide to New York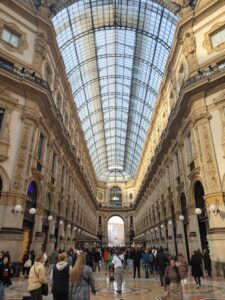 The sheer size of Duomo di Milano is jaw-dropping, and there's a reason why it's a must-have photo opportunity whenever you get to visit. The shopping gallery has the most magnificent interior, which I feel, is understating just how beautiful and intricate the designs are.
Exploring Lake Como, Bellagio, and Varenna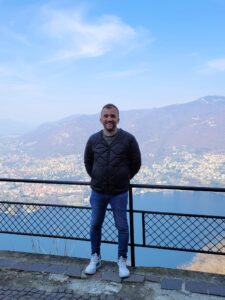 Taking the train from Milan to Lake Como and then the ferry to Bellagio and Varenna is a truly memorable way to explore the beautiful Lake Como region. We decided to take the fast ferry as we were on a bit of a tight schedule. The ferry offered stunning views of the lake and the beautiful mountains as a backdrop.
Read More: 5 Recommended Places to See When You Visit Lisbon
Bellagio was really pretty – but Varenna was one of the most beautiful places I have ever visited. You have to try the ice cream there, especially the Mango flavour, which was divine. There's just something different about ice cream in Varenna. The winding streets of this beautiful town also offer wonderful restaurants and gift shops, and plenty of Instagram photo opportunities. The sunset over the lake reminded me of how this world offers us so much beauty.
Funicular and Cable Cars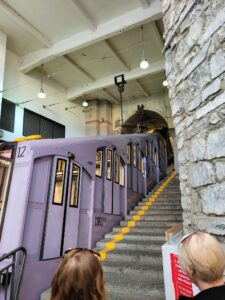 Funiculars are a mode of transport available in Bergamo and Lake Como. Despite not taking the cable car in Bergamo, the lengthy queue shows what a memorable experience it must be. The funicular in Lake Como provided us with a unique opportunity to appreciate the sheer beauty of the lake and all its surrounding islands. It offers a wonderful chance to take in the panoramic views on offer. Riding a funicular is a great way to explore Bergamo or Lake Como by offering convenience, efficiency, and breathtaking views.
Read More: 7 Life Lessons You Can Learn by Travelling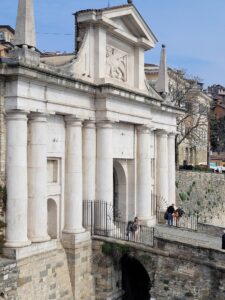 Milan itself is a city full of stunning architecture and rich in history. However, it can be seen in a well-planned day or two. But it's a must to make time on your trip to take in Lake Como and the beautiful surrounding towns. Visiting Bergamo is also a must. It's a beautiful old town which offers a unique insight into what it's like to live in Italy. The Funiculars are a must and should be on anyone's list of 5 things to do in Milan.
Relaxing at Castello Sforzesco
The medieval fortification of Castello Sforzesco, built in the 15th century and located not far from Duomo di Milano, is perfect for an afternoon stroll, with options to sit on the grass and relax or take a tour around the fascinating interior or take in one of the several museums inside. The fortification is next to the Parco Sempione, which offers a relaxing retreat for anyone looking to escape the hustle and bustle of city life.
Visiting Bergamo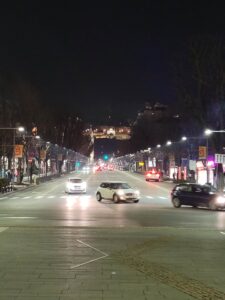 Roughly an hour's train ride from Milan is the beautifully charming town of Bergamo. Visitors can explore this historic town, surrounded by 16th-century walls and is a UNESCO World Heritage site. The town offers beautiful scenery and great food options – with a wonderful opportunity to walk around and explore. Visiting Bergamo should be on any list of 5 things to do in Milan.
Photo by Cristina Gottardi on Unsplash