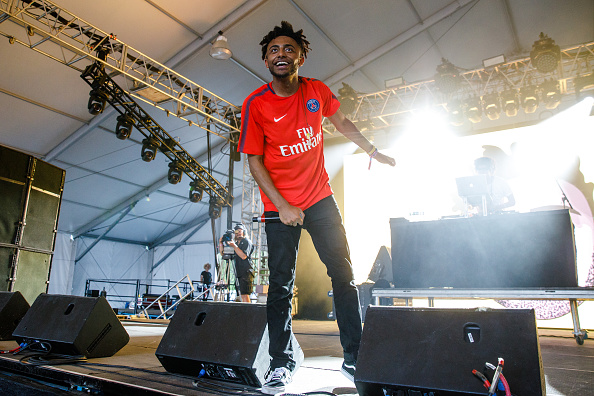 Aminé Announces "Tour For You"
Following up on his recent buzz as a 2017 XXL Freshman, Portland rapper Aminé has announced first-ever headlining tour. The tour is being promoted as the "Tour For You". This title is similar to the rapper's upcoming major label album debut, "Good For You", which will be released on July 28th. Aminé will be touring with Chicago rapper Towkio as his opening act. Towkio has worked extensively with fellow Chicago rappers Vic Mensa and Chance the Rapper.
Aminé's upcoming album is a 15 track project, including "Heebiejebies (Ft. Kehlani)" as a bonus track. The rapper's hit song, "Caroline", is also on the album. The album will include features by Ty Dolla $ign, Nelly, Offset, Charlie Wilson, and the aforementioned Kehlani.
The rapper will embark on the tour on October 6th in Seattle. He will then make stops in cities like Detroit, Boston, and Philadelphia. On November 16th, the tour will conclude in Los Angeles at The Novo. The tour never stops in Aminé's hometown of Portland, Oregon.
Fans of Aminé should be very excited to see the rapper once he embarks on his first-ever headlining tour.
Main Photo:
Caption: MANCHESTER, TN – JUNE 11: Amine performs during the Bonnaroo Music & Arts Festival on June 11, 2017 in Manchester, Tennessee. (Photo by Josh Brasted/WireImage)