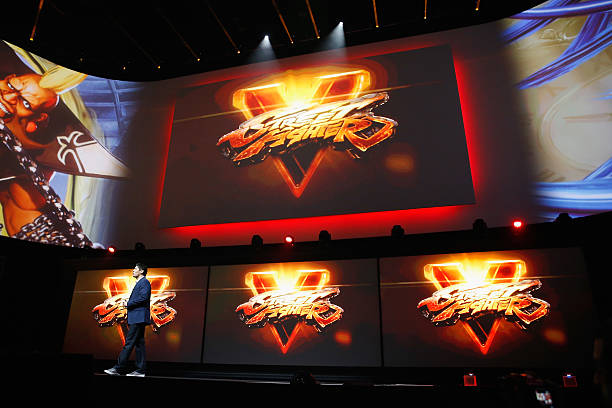 Every competitor has the dream to take the championship at the biggest stage. Although each major competitor will see victories throughout their career, the major victory is the trophy haunting them in their dreams. It takes years of perfecting strategy and mentality to win at the biggest stages. EVO 2017 Street Fighter V was no exception from this theory. Hundreds of players and matchups later, Street Fighter V had come down to Tokido verses Punk. Tokido, an older arcade player was facing Punk, a young competitor who had taken the spirit of EVO to heart. Despite the immense pressure that was on both players to represent their selective style accordingly, the demeanor of who was in charge was quickly made evident. EVO 2017 Street Fighter V came down to the methodological Tokido completing his personal chase for glory against the rising Punk.
EVO 2017 Street Fighter V – Tokido Completes the Chase for Glory
A Battle of Technique
Street Fighter V was once again the representative fighting game at EVO, garnishing views on Twitch, YouTube, and ESPN. With thousands of players signed up, there were a myriad of possible narratives. From the Japanese versus western techniques, to new players versus arcade fighters, or veterans versus risers, EVO 2017 show cased there is more than simply fighting to the fighting game community.
Studying Street Fighter V at EVO 2017 would reveal how much more there is to preparation for such an event than just putting together different combinations. Players put together intricate timing and established new meta characteristics. The matchups displayed psychological aptitude, intense reactions, and calculated strategies. If you have any desire to learn more about Street Fighter V in the technical aspects, I strongly suggest to re-watch and study the EVO 2017 matchups.
(And trust me, these are matchups I will return to write about in the future – that is how good EVO 2017 was.)
Tokido versus Punk
After hundreds of matchups, the Street Fighter V finale came down to Hajime "Tokido" Taniguchi against Victor "Punk" Woodley. First, there were several underlying intriguing facts revolving around this grand finale. Tokido is representative of the veteran Street Fighter style, hailing from Japan, while Punk is representative of the evolving Street Fighter from the west.
At EVO, Tokido had to fight his way through the loser's bracket. Although he had been playing since age 12, he only became pro in 2011 at age 26. Heading into his fifth year of EVO Street Fighter V competition, he was still looking for his first victory. Already infamous for winning at other competitions as the character Akuma, Tokido had the chance to re-establish old-school technique as the meta.
On the other side was Punk, a highly competitive and young player that mains Karin. Being only 18 years old, Punk was representing a very young generation of Street Fighter V players. New to the competitive scene, he had 10,000 people staring at him in the arena. Adding onto the pressure, he was heading into this matchup undefeated in match plays.
A Matchup for Glory
The stage was set at Mandalay Bay, on Twitch, and ESPN with nearly 410,000 total people watching. A tense overtone began in the first set as Tokido started by establishing his veteran presence and mastery of Akuma on the biggest stage. Tokido was leveraging his psychological poise by putting Punk in awkward situations that demanded extreme technicalities to respond to. With the 410,000-people watching, Punk let himself slip in critical situations leading to Tokido taking the first two sets outright to reset the bracket.
Although Punk had the opportunity to take a break before the next round and reset the game's momentum, he disregarded the matchup's psychology entirely – a critical error in his youth. Giving a thumbs-up, the match moved directly into the next round. Hence, Tokido had put Punk in his game. Even on stage, Tokido appeared calmer than a chess player.
Tokido was using strong repositioning moves to constantly draw Punk's Karin into Akuma's strong kicks. Halfway through the round, Punk was playing not to lose, instead of fighting win. Karin was falling into defense, not attacking, and playing the passive part. Punk was reacting to simply defend himself instead of looking to land well-timed counterattacks.
Finally, at the end of the third round, Tokido used an unnecessary Akuma ultimate move known as Raging Demon. All he needed to do for a finish was a simple closing combination. Instead Tokido uses this ultimate move to assert he is owning the matchup.
One matchup later and it was all over for Punk. Mentally he is done, and Tokido finishes him off with several dominating combos. Punk had gone from not losing at EVO, to be swept almost entirely by Tokido.
The Meta Closing
Punk would have to go back to the drawing board and reevaluate how to take EVO by storm. His youth and new style of aggressively pushing with Karin caught many by surprise. However, it only took a veteran in Tokido to throw off the missing point: a lack of defense strategy. Punk had put the onus of his strategy on defeating enemies before they had the chance to attack.
Tokido taking the Street Fighter V championship was a dream come true – a long quest for the veteran player. Winning as Akuma he not only established that the old-school arcade fighting was still the meta.
Street Fighter V at EVO 2017 represented that old-school is just as intriguing as new-school fighting techniques. Both hype, hope, and realism were tempered within one match. Fans from all over the world got to see Tokido complete his chase for glory in a calm assassin like methodology.
But most of all, the event was fun. As Tokido closed his championship interview with, "Just one thing I want to say; fighting games… something so great."
Main photo: