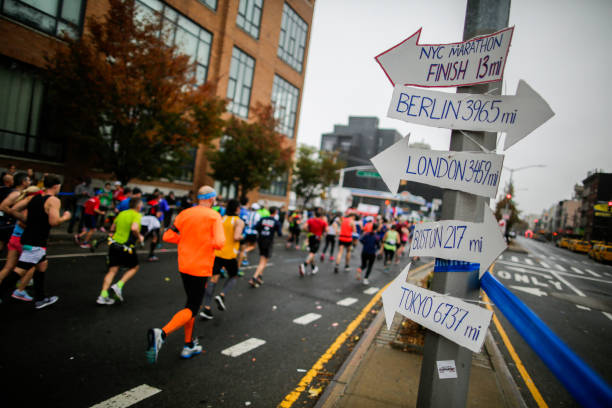 Great cities and cultures are often defined by the achievements of their sporting teams. Sport is a fantastic community-builder, joining people from all walks of life and allowing them to share common interests and emotional experiences with one another. Moreover, as was the case when the Houston Astros won the World Series this year, or when Manchester United won the Europa League in May, sporting triumphs are one of the few things that give entire communities reasons to celebrate, in spite of adversity.
With sport playing such a huge role in communities and cities worldwide, we ask which cities stand apart from the rest, both in terms of their sporting cultures and achievements.
Four Greatest Sporting Cities In The World
Toronto
It is understandable that choosing a city in this list, whose four major sporting teams have not claimed a league title since 1993, is going to ruffle a few feathers. The Toronto Maple Leafs have now gone fifty years without a Stanley Cup triumph and the Toronto Raptors have never won in the NBA. But despite the city's recent lack of sporting success, Toronto has remained a destination city for sports lovers around the world. This fact alone places it firmly on the list of greatest sporting cities.
Toronto's sporting variety is often unfairly overlooked. Although hockey continues to be the city's favourite sport, ESPN reported that the Toronto Raptors had the third-highest attendance in the NBA in 2017, with an average crowd of over 19,000 people. Moreover, despite their forgettable 2017 campaign, the Toronto Blue Jays attracted a combined audience of over three million spectators in that same season. In terms of loyalty to the city's sports teams, few cities around the world can compare to Toronto. It is a vibrant, enthusiastic sporting city that should be on everybody's lists of places to visit, and with many predicting that 2017/18 could be the season that the Maple Leafs end their Stanley Cup hoodoo, 2018 could be Toronto's year.
Barcelona
In many ways, it should come as no surprise that Barcelona features on this list. The warm, cozy Mediterranean climate offers the perfect setting for sporting success, and the city's place as one of the world's most influential economic powers is also reflected in its sporting teams. As a city, Barcelona has world-renowned soccer teams, basketball teams, futsal teams, and handball teams. They also successfully hosted the 1992 Summer Olympic Games and the 2010 European Athletics Championships.
Most of the city's sports teams carry the FC Barcelona badge, which epitomises both remarkable sporting success and distinctive Catalan identity, as witnessed during the disputed Catalan independence referendum. Sport has a special place in the heart of this wonderful city, and its teams reflect the political inclinations of different communities within it.
The diverse community is best seen during soccer matches between FC Barcelona and RCD Espanyol, where the fixture represents a clear clash between a more separatist Catalan community and its federalist counterpart. Barcelona is unique because during sporting events, there is often so much more at stake than meets the eye. Sporting passion acquires a new dimension in Barcelona, and that is what makes it one of the world's best sporting cities.
London
A city with so much to offer, and having hosted the Olympic Games on two occasions (in 1948 and 2012), it would have be unthinkable to leave London out of this illustrious list. The city currently boasts twelve professional soccer teams, as well as being the home of The Championships at Wimbledon, the London Raiders ice hockey team, and the 2016 UCI World Track Championships in cycling.
London is nothing short of a sporting behemoth, where the variety of sports fixtures and events on offer is mind-boggling. Being home to one of the world's most iconic marathons also helps, with tens of thousands of keen runners taking to the streets every year to raise money for charities while physically testing themselves on the ultimate stage. London's contemporary and historic association with sport sets it apart from most other cities, and it is a must for sporting aficionados around the world. But there is one city that even the British capital cannot quite equal when it comes to sport.
New York City
A famous poster on the New York subway once read: "Welcome to New York, Home To 9 Major Sporting Franchises…And The Mets". Its message was tongue-in-cheek, but it also conveyed a simple truth: New York City is at the helm of global sport.
Despite never hosting an Olympic Games, New York's sporting franchises are some of the most influential and popular sporting icons of all time. The New York Yankees franchise is currently worth $1.85 billion, placing it in third place on Forbes Magazine's list of 50 Most Valuable Sports Teams. In addition to this, the US Open, held at Flushing Meadows in Queens, is the most-attended annual sporting event, with 61,839 fans visiting the Billie Jean King Tennis Centre on the opening day of the 2017 tournament alone. New York offers unrivaled professional and amateur sporting opportunities, especially in the picturesque surrounding of Central Park. Unlike many other cities, it does not need to host an Olympic Games to prove to the world that it is one of its greatest sporting cities.
Main Image: