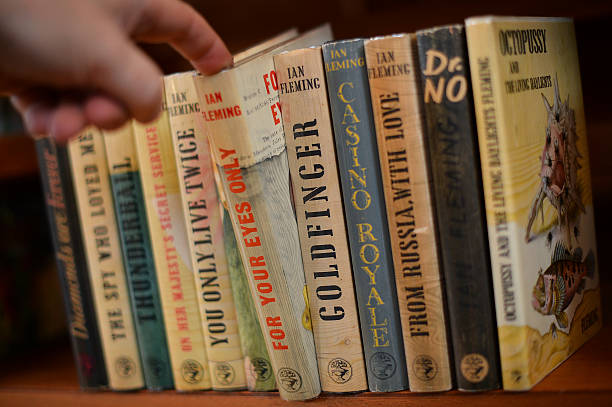 Nothing quite beats a great spy novel. As a literary genre, it combines intricacy with style, action, and emotion. It is no wonder that some authors never sway from the spy novel genre, yet they never cease to surprise and amaze their readers every time they publish a new story. Admittedly, some are better at captivating their readership than others. The likes of John Le Carré and Ian Fleming have seldom been matched in this regard.
On the other hand, the likes of Lee Child have shown that the spy novel genre doesn't necessarily have to mean 'James Bond' or 'George Smiley', and we are likely to see a more diverse group of authors and characters emerge in the future. The questions that both the aforementioned authors and their successors will be looking to continue to answer, however, are: What makes a spy novel stand out?
What makes a great spy novel?
Timeless Characters
Why is it that certain novels and their characters become timeless, whereas others rise like a firework, but then vanish into nothingness? In truth, it is difficult to generalise when it comes to a genre that possesses so much variety. Having said that, there are clear patterns that the great spy novels of our time follow, and they're certainly worth a closer look.
Stating all great spy novels encompass a great storyline is easy to say. Nevertheless, to say otherwise would be to hide from the truth. The most poignant, impactful spy stories that I have ever read never conformed to a single prototype storyline. John Le Carré's 'The Spy Who Came in from the Cold' sees its initial antagonist, the mercurial Alec Leamas, become the story's protagonist prior to the other major plot twist at the end of the story.
Similarly, Bond, Ian Fleming's archetypal womanizer, gets married in 'On Her Majesty's Secret Service', to find out that married life was not what he expected. Great spy novels never cease to surprise us, or even to amaze us, with a revelation about a character that we, as readers, thought we knew so well. The element of inconsistency among the seemingly consistent adds to the overall sense of intrigue and tension of the novel. It also entices the reader to find out more.
The Surprise Factor
The 'surprise factor' of great spy novels sets them apart, but surprise and discovery are not the only components to a great spy novel. All great spy novels were written and published in a particular social, political, and economic context that struck an emotional chord with readers like nothing else.
'The Spy Who Came in from the Cold' was written and published during an incredibly tense period in both Le Carré's personal life and in European politics, with the construction of the Berlin Wall amid tensions between East and West Berlin. Fleming's Bond novels also address the secrecy and uncertainty felt during the Cold War. The dawn of a new, post-Cold War era also brought with it a new variety of spy novel.
The emergence of Lee Child's 'Jack Reacher' novels, as well as new Le Carré novels like 'The Constant Gardener' and 'The Night Manager', all encapsulate the spirit of political vacuum in this seemingly more opaque world. Great spy novels are written in a certain style and context that focuses on insecurities, fears, and excesses representative of the era in which they are written. They act almost as a gateway to people's emotions and day-to-day lives.
Certain spy novels become timeless when they effectively reveal and address what it takes to be human. The secrets, betrayals, fights, and romantic affairs displayed in these novels, almost mirror certain aspects of our own lives. Great authors have the ability to make someone as seemingly distant from reality as a spy, seem genuine and relatable. Therein lies the secret to what makes a good spy novel, and also to what makes a remarkable author.
This winter season, consider grabbing one of the great spy novels, dive in, and begin to explore the surprise and page-turning anticipation the classic artists Fleming and and Le Carre have painted in the interwoven characters and letters of their novels.
Main Image: