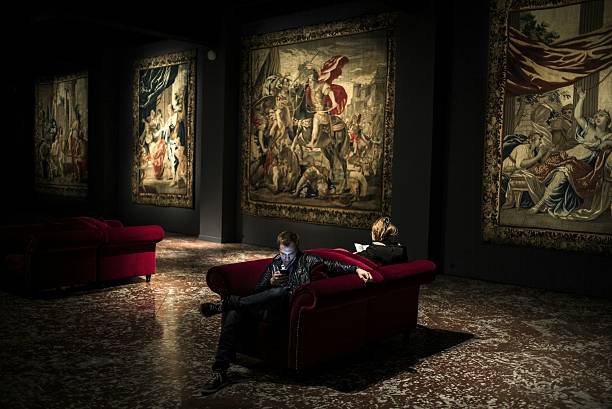 Only "history nerds and old people" used to work for heritage organizations. To be sure, there are quite a few heritage professionals who fit into one or both of those categories. But then again, working with something you loved used to be luxury, too. Today, heritage professionals are becoming more and more specialized in specific fields which often have to do with Information Technology. E.g. you will be hard pressed to find an archaeological excavation where some form of IT is not used. The more funds, the more IT, of course, but it can range from uploading digital artifact photos to a central database, to full-site GIS studies. GPS, sonar, lasers and other modern, technical equipment have changed the archaeological landscape, and not just in the literal sense.
Museum Information Technology and the Future of Our Past
Archaeology Leading the Information Technology Pack
The present author can still remember the thrill of the owning an actual Bullet Pen. It was a great thing to be able to write in the rain! After a while, but now we even have water (and sand…sort of…) proof field computers. Archaeology has been at the forefront of developing new IT not just to excavate, but to present heritage.
Lately, other heritage professions have made quick headway in implementing and using IT, too. We now see successful on-line exhibits on both local museum scale and a larger, national and international scale. The same applies for many archives and libraries, who make their holdings available to online users. Why would you want people to see your exhibits online, instead of being a paying guest? Well, many museums do not charge an entrance fee, but really, it's about how you define the term "museum".
Information Technology as a Training Tool
In the part of the world where the present author is active, we define a museum something like "an organization which maintains a collection and makes it accessible to the general public". If you do not make something accessible to the general public, you are just a collector of something. If you sell what you collect you are a gallery. Of course there are business licenses, registries and professional standards that most of us have to uphold. (I.e. you can't just decide to display your teddy bear collection in your rec room and call yourself a museum.)
Museum staff is often highly skilled and trained in a specific field. That's where the implementation of IT begins, actually.  Many universities and professional heritage organizations offer online courses and webinars. If what you need isn't a hands-on experience, these online options are cost effective choices for both the provider and the creator.
24/7 Access
On a day to day basis, you'll find heritage professionals use all kinds of IT that you may be familiar with. They use everything from image editing programs to databases. Then there's museum specific software. It can help us with a number of things that the average visitor may not be so familiar with, e.g. catalogues.  Yes, this is how museum staff keep track of collections consisting of thousands of artifacts. Catalogs are also how museums like Chilliwack Museum and Archives put their collections online so you can view them from home. That's how very small museums can make collections "accessible to the general public". Many cannot keep the doors open for a lot of hours, but online exhibits are accessible 24/7. Additionally, an American online exhibit can be viewed in Australia and South Africa.
Recreating Lost Worlds
3D imaging has been used extensively in archaeology in recent years. It is now becoming more and more popular to use derivatives off the technique to present archaeological research. Interested viewers can now visit heritage sites virtually, visit a sunken ship, or view a Roman villa. They can do all that from the comfort of their own home, and without spending a ton of money traveling to remote locations.
In the case of many 3D reconstructions, though, consider that in the real world, what you see virtually only exists as remains. In effect, IT can recreate sites that are mostly gone, just as well as showcase existing sites. With the help of IT, heritage professionals can also add "lost" sounds. Hearing a first person retelling of events at a historic site adds a whole another layer to the interpretation of it.
End Users as Agents
Recently, a variety of apps have been marketed for use in heritage interpretations. While  originally created for use in other fields, they often lend themselves to this field as well. Again, these are often free to the end user. There are some great apps where a contents creator can set up QR codes with end users in mind. That way the end user can take a walking tour through an old town without the need for a docent/guide. E.g. Trethewey House Heritage Site in Abbotsford, British Columbia, uses the Agents of Discovery ("AoD") app. This is an app where AoD lets a content creator (i.e. the heritage professional) create contents and feed it into an app. The content creator can use QR codes or GPS to compile things like heritage-themed scavenger hunts and walking tours.
Scavenger Hunts for the New Millennium
The AoD app allows Trethewey House staff to interpret infinitely more information than can fit within their small gallery space, and to add images and sound to interpretation that would otherwise be impossible. Additional benefits are that the app can be used 24/7, and changed to suit a variety of themes very quickly. (E.g. the Heritage Site can to switch contents from, let's, say a semi-permanent scavenger hunt type walking tour, to interpreting a temporary Christmas display.)
Switching back and forth can be done in a matter of hours, an important point for sites with shoestring budgets. In heritage, as with everything else, time is money! Apps like these also gets the visitors up and moving, thereby removing the whole sitting still and listening to dry classroom contents. That's no small selling point for sites catering to the elementary school crowd.
Catching up to the Future of the Past
The difficulty with implementing IT in the heritage field hasn't been an unwillingness to move into the new millennium. Moving ahead is not generally because heritage professionals are scared of new technology. They absolutely see the possibilities, and are willing to learn how to use new tools. Not surprisingly, generally it's a budget issue.
Historic museums and heritage organizations often have to subsist on the tiniest of budgets. In the past, IT of any kind just wasn't in the budget. What's changing now is that a number of big grants have been made available for IT specifically. At the other end of the spectrum, developers have made programs and apps more user friendly. Since, again, time is money, that means IT has become the more cost efficient way to run an organization. While heritage may be slightly late to the party, it is rapidly catching up with the future of the past.
Image Credit: Bob Van Deer Vleet (Trethewey House)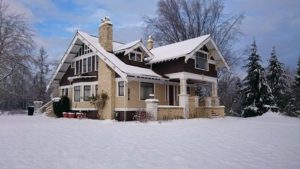 Image Credit: Trethewey House Kitchen (Taken by Photography by Davina)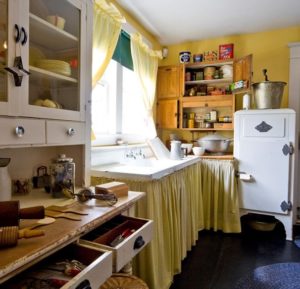 Main Image: