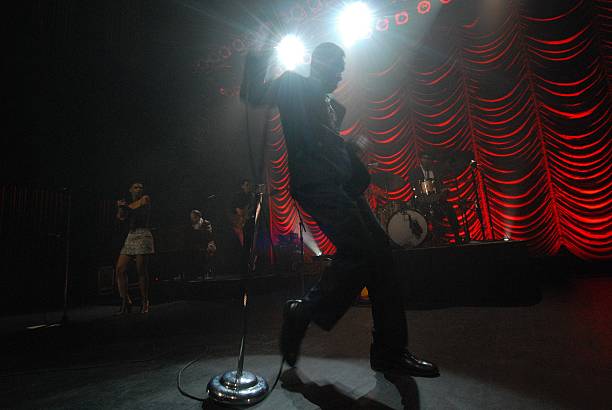 As New Year's resolution season grips our consciousness, and we try to prove to ourselves once again that this year, everything will be different, I have some good news. New Year's resolutions need not be the clichéd, vain attempts at improvement that we often associate with this annual exercise. In fact, New Year's resolutions can be pretty fun, and in my own personal quest for intellectual and spiritual fulfillment (if such a thing even exists), I think I have found the answer: discovering new music albums.
The music that you listen to reveals a great deal about your character and state of mind, so where better than to start 2018 off by expanding your musical know-how from pop to grunge to hip-hop? For starters, here are five albums that you must listen to before you turn 22. Or in other cases, five albums that will make you feel like you are 22 again.
Five Music Albums You Must Listen To Before You Turn 22
Khalid – American Teen (2017)
When my brother brought this record home just before Christmas, my initial reaction was ambivalent. I was not sure who Khalid was, nor had I heard much about the record, but my brother was adamant that he would be the next big thing. And boy, was he right. The first two songs on the album, 'American Teen' and 'Young Dumb & Broke' grip the listener like a fishhook, and by '8teen', you find yourself completely surrendered to the record.
American Teen is a wonderful mixture of gentle R & B and hip-hop, without being as in-your-face as other albums of the same genre. Khalid is going on tour in Europe and in the US this year on the back of American Teen, and anyone with tickets is going to be treated to memorable show.
Rihanna – Loud (2010)
Love her or hate her, it is impossible to overlook the cultural and musical impact of Rihanna's greatest album, Loud, since its release in 2010. The record guaranteed Rihanna a place among the greatest artists ever to have lived, and it continues to make her a sex symbol and cultural icon to this day. It was this combination of shock and awe that endeared the album to audiences throughout the world.
Tracks evoking themes of sexuality and relationships like 'S&M', 'Skin', and 'California King Bed' are intertwined with songs like 'Cheers (Drink To That)' and 'Only Girl (In The World)', which express a theme of guilty pleasure. Like many pop icons, Rihanna will always attract strong opinions, either due to her music or her stage persona. Loud explores many of the highs and lows of growing up and finding one's place in the world, and that is what makes it an essential record.
Taylor Swift – Red (2012)
The combination of Red and 1989 had a similar effect on Taylor Swift's career that Loud had for Rihanna, albeit in a slightly different sense. For Swift, the two records placed her firmly on the pop music map, casting away her initial country singer vibe left over from 2008's Fearless or 2006's Taylor Swift. I have chosen Red over 1989 because, with 22 songs, it is a more extensive, complete album.
Red combines elements of rock and pop in the likes of 'State of Grace' and 'All Too Well', and features bangers like 'I Knew You Were Trouble', '22', and 'We Are Never Getting Back Together'. Listening to the album is an emotional rollercoaster, as is the case with every great record, and it does not drag on, like other pop records of similar lengths. Swift will also be touring this summer after the release of her latest album, reputation, and if her previous two tours are anything to go by, then fans around the world can expect a treat.
Kendrick Lamar – DAMN. (2017)
If subtlety is your thing, then getting through DAMN. by Kendrick Lamar might be a bit of a challenge. But trust me, it is worth it. Lamar is anything but subtle in this album, in which he addresses relevant, powerful themes that centre mostly on the United States. Police brutality, racism, violence, and gun crime all feature, as the Compton-born rapper, delivers a raw, emotional thriller of an album, which will keep your heart racing for its entire 55-minute duration.
The record begins with 'BLOOD.', a song where an initial soft melody is interrupted by a gunshot, and then the voice of a US-news anchor carries it into the next song, 'DNA.' I can think of few albums that start in such an explosive way. The most famous song from the album is 'HUMBLE', which has been used in video games and features regularly in gym workout playlists on music streaming sites. In order to get a genuine sense of the power that this record holds, however, one must listen to it in its entirety. The seamless flow between songs makes it a memorable listen, one that evokes the struggles that young Americans face on a daily basis, even for people who have never experienced them before.
Leon Bridges – Coming Home (2015)
When Coming Home was about to hit record stores in the United Kingdom in 2015, posters around the country read something along the lines of: 'Leon Bridges will revolutionize our music tastes'. Coming Home was a breathe of fresh air for a pop industry that seemed repetitive and stale. Bridges tore up the script, producing an album that exhumed the soul of the southern U.S. states, while staying relevant in terms of the themes that it explored.
The record takes you on a journey, and it is the perfect album to listen to while traveling. Its beginning and end tracks, 'Coming Home' and 'River', are lyrically perfect. Their words and melodies beautifully convey the sense that young adults have of being torn between the longing for home comforts and the thrill of moving away. Coming Home is a beautiful, poignant, coming-of-age album, which will certainly live long in the memory of anyone who has ever listened to it.
Main Image: