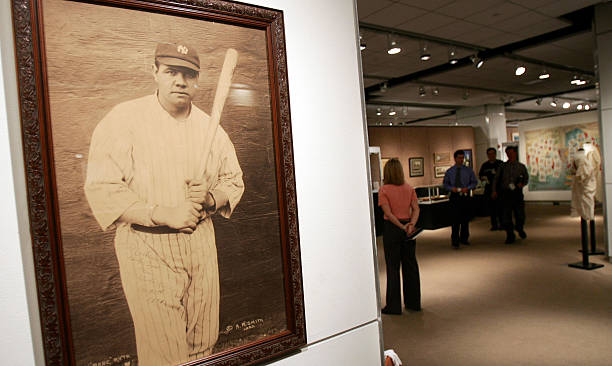 As a collector, buying cards/memorabilia can be very expensive. Hobby boxes of cards will run you $60 per box for low end while higher end can go for over $1,000 depending on the set. With no guarantee of a specific player, team, or type of hit in the box collectors may want to go elsewhere. Single cards have really gone up in price lately as buyers look to recoup the money they spent on the box.
Memorabilia can be even more pricey and authentication services are not cheap. Collectors only want the best authentication on their items from JSA/PSA, Beckett, or Steiner Sports which in turn drives up the price. A signed baseball in person or from a lesser known authenticator may fetch $30-$50.  But if the authentication came from one  of those companies, the price will skyrocket to $80-$100+. If the item is game used it could easily run $500-$2,000 each. Collecting is not a profitable hobby, much like racing or restoring cars. For the most part you will rarely get back what you put into it.  But collectors are people too and like all people they like to save money and score good deals.  Here are some helpful tips on how to keep your wallet and collection full by playing the market.
Ballin on a Budget: Understanding the Sports Memorabilia Market
Sports cards and memorabilia are arguably the most volatile market out there, more so than cars, art, stocks, cryptocurrency or any other collectible/financial market out there. Star players like Tom Brady, LeBron James, or Mike Trout will always be worth money and their cards will generally hold their value, if not rise.
However, most players do not enjoy such success or starpower. As such, their cards and memorabilia will fluctuate with their performance on the field and behavior off it.  Let's look at Aaron Hernandez. Regardless of how you feel about Hernandez as a person, there is no denying he was a good player. He probably would have been the second best tight end on the Patriots, only behind Rob Gronkowski had he stayed on the team. As you could imagine, his cards and memorabilia plummeted  following his arrest and trial. Then his demand spiked following his suicide, although the spike was brief. That is quite the roller coaster for one person and while you might argue Hernandez is a special case, since most pro athletes are not arrested and tried for murder, his situation is a good representation of just how volatile the sports memorabilia market can be.
When Should You Buy:
Knowing the ideal time to buy is impossible. There's always a chance you'll get a great deal more so than over paying. A lot of this is determined by the player himself; how well he does, how much trouble he stays out of, and how many fans they are able to develop. Prospecting seems to be on the rise, and with one of the most impressive minor league crops baseball has assembled in a long time, the market is already getting ready.
I would like to disclose that my advice is just that. An opinion. Things that work for me and how I try to follow.  They may not work for you and that is fine. I'm not promising that I will make you rich but I do believe that you will save money by sticking to these steps.
The best time to buy is during a sports' off-season. So buy baseball in the winter and hockey in the summer.  The demand is low for these products and sellers are looking to clear out leftover inventory as they prepare for the next upcoming season. If you are a big fan of player, you might want to wait for them to hit a slump. If the player is an All Star, their value may not drop during a slump.
Gary Sanchez and Aaron Judge did not live up to expectations when they originally made the big leagues. Their cards dipped. In fact I sold an autographed card of Judge numbered out of 150 for about $20 in 2016 (we all make mistakes!). That same card now is selling for $150-$200 on eBay.  Morale of the story: you do need to have some patience.
If a player is also going to be spending some significant time on the  DL, that is another good time to buy.  Tommy John surgery will end any baseball player's season and if they aren't putting up stats, their value will decrease.  Gordon Hayward suffered a gruesome ankle injury on the first game of the NBA season. He will be out for the entire season with a long road to recovery. While his addition to the Boston Celtics was welcomed by many Boston fans, his cards and memorabilia actually rose as demand for his cards went up, especially in a Celtics uniform. But after his injury and his time not putting up stats, his cards and memorabilia are on the decline.
When You Shouldn't Buy:
You should not buy when a player or team has an amazing performance. This is when the market gets flooded as sellers rush to list items they may not have otherwise listed. Meanwhile buyers will jump on the hype and overbid to feed their hunger. When the Chicago Cubs and Houston Astros made history with their respective World Series wins, sellers frantically scrambled to list anything they had with a Cubs or Astros logos on it, even if the item was old and had nothing to do with the current championship team.
With the Super Bowl a week away, New England Patriots and Philadelphia Eagles demand for cards/memorabilia of this team will rise but not as fast as sellers who try to cash in on it. The market will become even more flooded of the winning team. I can't blame sellers for trying to take advantage of the market and the hype. But, if you collect either team this would probably be the worst time to buy them.
The same is true for individual players. Baseball recently announced the Hall of Fame class for 2018, which includes Chipper Jones, Vladimir Guerrero, Jim Thome, and Trevor Hoffman. While it is the biggest honor a player can receive, a lot of their memorabilia and cards hit the market.  Same is true if they win any type of award such as a MVP, offensive/defensive title, or have a breakout season.
Another time you should never buy is following the release of a new card set. Akin to a new iPhone being released, that sellers will rush to list the item as quickly as possible as it sells out, and buyers look to the internet to buy the item. Single cards from the set will probably be at their highest price as soon as they are pulled as impatient buyers look to get a head start on building a set. Patience goes a long way in this hobby, unless of course you don't mind spending top dollar.
Main Image: