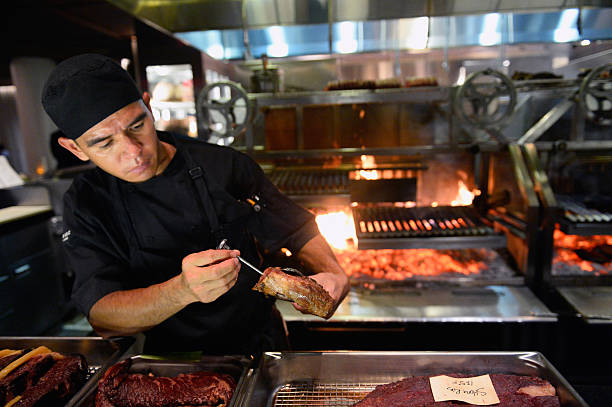 You've been to numerous Super Bowl parties over the years; you may have even hosted some yourself. They are always a good time, right? But, if you're looking to up your game on Super Bowl Weekend, I have two words for you: Road Trip! Many people hit the road every year to have their Super Bowl party somewhere other than at home. This can be either small or large groups of friends who decide to take the party on the road. The more the merrier!
Enhancing Super Bowl Weekend – Road Trip!
Las Vegas
One of the top destinations every year is Las Vegas. Super Bowl weekend is a popular weekend to be in Vegas, very similar to the "March Madness" weekends. Las Vegas provides everything you need to make the Super Bowl weekend one to remember (or maybe not depending on how much 'fun' you have). Las Vegas offers gamblers unlimited ways to enjoy themselves. It also offers non-gamblers opportunities to have fun without gambling. In other words, Vegas is the perfect place to be for a group outing.
Decisions, Decisions
You've decided to organize a road trip to Las Vegas for the Super Bowl weekend. The first decision is where to stay. Depending on your crew, some of them may already have hotels staked out. Others in your group will likely agree to, "stay where everyone else is staying," for convenience. To make this happen, reach out to several hotels and inquire about group rates. The group rates should save you some money on the room rates compared to everybody booking on their own. No matter where your group chooses to stay, it's unlikely they'll be spending time there. Rooms are required only for the basics, sleep, shower, etc.
Your goal is to party and gamble as a group, but once the day begins good luck keeping the everyone together. You'll soon learn that keeping groups of people together in Las Vegas is more obtuse than trying to herd cats. There are too many things to do and see, so keep the plans simple. Try to organize a central meeting place for mornings, possible lunch destinations, and keep the dinner plans fluid if possible.
The Strip versus Downtown
The Strip
The Las Vegas strip is a must see for anyone experiencing Vegas for the first time. The glitz and glamor of The Strip is something that words do not do justice. If it's your first time going to Las Vegas, plan on spending hours bouncing from casino to casino on Las Vegas Boulevard. You can spend days roaming The Strip and still not see everything. Take in as many sights as you can and remember there's always next year.
Downtown
Downtown Las Vegas has seen a lot of changes since being built in the early 1900's. The city flourished for decades, and then became irrelevant and run down due to the expansion and popularity of The Strip. Then in 1995, Las Vegas opened the "Fremont Street Experience" which features a light show across the canopy now covering Fremont Street downtown. Gradually business returned to the downtown casinos making it popular again. Downtown Las Vegas is now a bustling destination for gamblers and people looking to check out "Old Vegas".
Las Vegas Basics
Players Cards
Always sign up for the casino's players cards. It doesn't matter if you gamble big or small, players cards are a great way to get offers from the casino. Once you sign up for players cards, the casino will track your gambling and then send offers to you for discounts on rooms, slot tournament invites, food vouchers, etc. Be sure to register on the casino's web site with your player's card number so that you can get offers by e-mail or text too.
Dining
The options for dining are limitless in Las Vegas. Every casino has restaurants and usually a buffet, so be sure to check their daily specials before making plans. You should never go hungry while in Las Vegas.
Two recommended places to check out are: "Hash House a go go" and "Capo's Speakeasy and Steak House".
Hash House a go go
Hash House has some of the most creative menu items ever made, especially for breakfast. Be sure to check out their chicken & waffles for a great meal in the morning, the presentation is amazing. They have two locations in Las Vegas:
6800 West Sahara Ave, Las Vegas NV 89146
The Plaza Hotel in Downtown Vegas
1 South Main Street Las Vegas, NV 89101
Capo's Speakeasy and Steak House
Capo's Speakeasy is a mob style restaurant with a speakeasy theme. Their Italian theme menu boasts many creations you cannot find anywhere else in Las Vegas. They offer nightly entertainment and their food is amazing. They are located at:
5675 W. Sahara Ave, Las Vegas, NV 89146 – 702-364-2276 (CAPOS)
Game Day
The main reason you went to Las Vegas is the Super Bowl. Every casino will offer a "Big Game Party" that can vary in size and price. Check your hotel as well as others for the best deal, and then book your tickets to the party. The web site LasVegas.com is a great resource for Super Bowl party info, check them out before you leave.
If you're lucky enough to know people who live in Las Vegas, be sure to work on a plan with them for the game. They should know the best deals around town, or they might even host a party themselves. No matter where you end up watching the game, have fun and good luck on your bets!
Main Image: