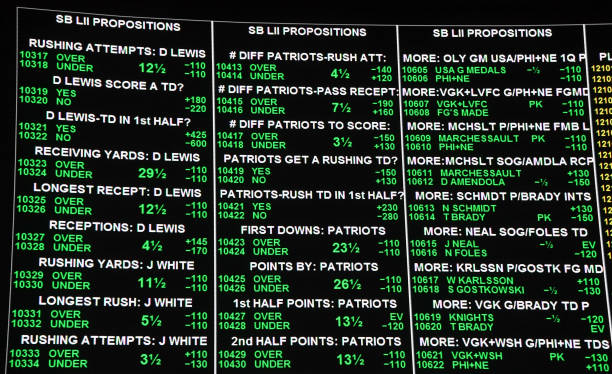 Part of the fun of Super Bowl 52 is the prop bets. From Las Vegas Sportsbooks to speculating within your family for the pride of the party, predicting what will occur when is tradition for Sunday's big game. However, as football goes, anything can happen. Fortunately, Tony George of Doc Sports gave valuable insight into Super Bowl prop bets that will make you look smarter and, if you will, a bit richer.
Tony George and his 8 Play Super Card can be found at Doc's Sports, the leader in ethical and guaranteed sports selections since 1971. For more expert prop bets and advice, visit Doc Sports where you can get 60 dollars of free picks right now!
Super Bowl 52 Prop Bets
Courtesy of Tony George / Docs Sports
While the sharpest line in town is always the Side and Totals line in the Super Bowl every year, because it is the only game in town and the oddsmakers tweak it based on both sharp and public action.  This provides little value in the line, but it is the prop bets, over 400 of them, at most Las Vegas Sportsbooks that provide windows of opportunity for sports bettors to cash out on the big game.
The current line is New England -4.5 and the Totals line is steady at 48.  New England opened at -6 in most books, but the public has been betting Philly like the game has already been played, and has driven this line down to as low as 4, but it has jumped back up to -4.5 as of Friday.  The Totals line is super sharp at 48 and in my opinion, has little value on either side.
Three tangible Prop Bets Worth Action

Half with the Most Points – 2nd Half and OT (-120)
The last 15 Super Bowls the first half has averaged 22 points and the second half 28 points.  Proof enough that teams are always a little tight in the first half and go for broke in the second half to win a world championship.  Tom Brady and company proved this last year with a huge second half explosion last year down 28-3 and they did another high point comeback in the AFC Championship against the Jags two weeks ago.  A lot of offensive stars on the field, both teams going for the win in the second half, should be an easy money winner at a reasonable moneyline price.
Eagles QB Nick Foles – UNDER 125.5 Yards passing First Half (-120)
How do you beat the Patriots?  You attack their weak run defense and run it right at them with a couple of solid running backs and keep Tom Brady and his high-octane attack off the field.  This should be the game plan of the Eagles, at least in the first half, and I do not see the Eagles coaching Staff having a backup QB chucking it all over the field out of the gate, perhaps the second half if playing from behind, but I expect a slowed down pace in the first half from Philly, again a reasonable moneyline price.
Patriots Danny Amendola OVER 5.5 receptions for the game (-150)
While the focus is always on Gronk, his Super Bowl numbers are unimpressive, and it will in fact put the light on Danny Amendola to be the go to guy with Tom Brady.  He is a utility back that can get open in space, catch wheel routs, and slant routes for 3rd downs ,and can also be found running downfield with linebackers trying to cover him as a standard WR, as Gronk may in fact draw double coverage leaving this playmaker one on one, and Tom Brady can identify a mis-match better than any QB alive right now.  I except 7-9 catches for Amendola, and while this line is chalky at -150, it is well worth the stretch.
Tony George and his 8 Play Super Card can be found at Doc's Sports, the leader in ethical and guaranteed sports selections since 1971.  www.docsports.com
Main Image: