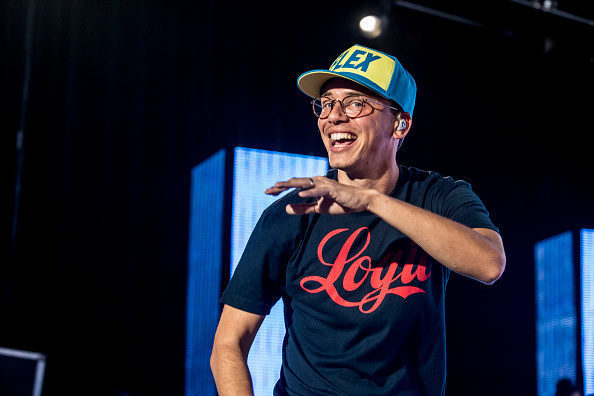 After being nominated for two Grammy Awards last year, Logic has announced his new mixtape "Bobby Tarantino II." The Def Jam artist plans to release the mixtape this Friday, March 9th.
Logic Announces Bobby Tarantino II
As of now, there are three known songs that will appear on the mixtape. All three have been released, with "44 More," "Overnight," and the Marshmello assisted hit, "Everybody," coming out last week. Expect an official track list and album cover to be released by either Logic, Def Jam, or Visionary Music Group sometime before Friday.
"44 More" has found itself in the headlines due to another rapper's song. In the midst of Logic's apparent feud with Joyner Lucas, Lucas released his remix to BlocBoy JB's hit "Look Alive," in which he name dropped Logic's "44 More" single.
While the other songs on "Bobby Tarantino II" remain unknown, many believe a collaboration with Pittsburgh rapper Wiz Khalifa will find itself on the mixtape. After working together on the song "Sucker For Pain" for the Suicide Squad movie, Khalifa confirmed on Twitter that a song with the Maryland emcee was in the works back in December.
This mixtape is the sequel to Logic's 2016 project, "Bobby Tarantino," and the first project he has released since his third studio album, Everybody. Everybody debuted at the top of the Billboard 200 charts, marking the first time Logic has ever topped that chart. Everybody featured the hit single "1-800-273-8255," which is currently quadruple platinum in the United States.
With this mixtape, expect it to be executive produced by 6ix, Logic's go-to producer for all of his work. Expect trap beats and for the emcee to turn up like he did on "Bobby Tarantino." In addition, there is a chance he could tease his rumored final album Ultra 85 on this project, which would be similar to his tease for Everybody on the song "Studio Ambience at Night: Malibu."
Main image credit: