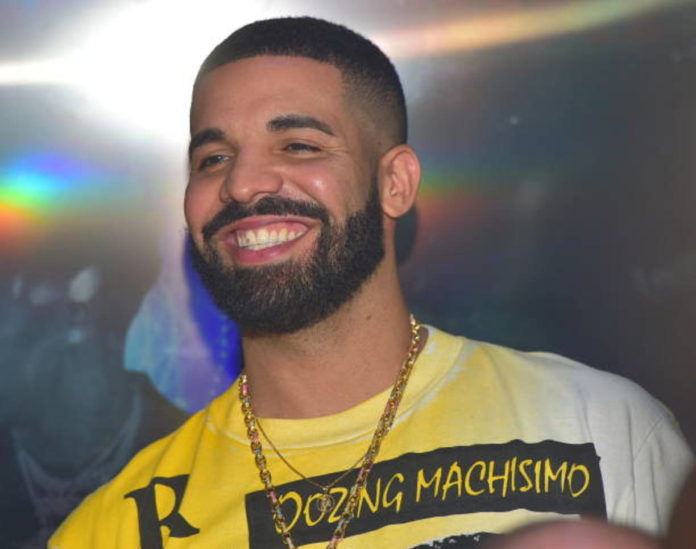 It's that time of year again. Parties at the beach. Soaking up the sun's rays. Fun and relaxation. However, it's a tradition to always have a rockin' tune dedicated as the song of the summer. But these songs aren't your garden variety pop tunes that can be listened to only once. No, these are the songs that everyone will be blasting through the speakers at their pool party or in the car on an afternoon drive. These songs are special; they fully embody the true essence of summer. Whether it's a simple kickback song, or a mosh pit banger, these anthems are undeniably the hottest songs of the summer of 2018
The Top 10 Summer Songs of 2018
Drake – "Nice for What"

For the past couple of years, very few acts have been bigger than the mighty Drake. From his album Take Care, to teaming up with Rihanna on previous works, Drake has always cranked out monster hits. One song after another, he has dominated the charts for years. "Nice for What" is the peak of Drake's dominance in 2018. Although Scorpion is still relatively new, "Nice for What" is a genius song. The roaring female lyrics, the ditzy beat, the music video. It's a collision of perfection.
Camilla Cabello – "Havana"

She's young, gorgeous and from Cuba. Camilla Cabello came onto the music scene strong and in charge. This song has an incredibly heavy attitude, but is so musical at the same time. Smooth and simple, yet effective. This is definitely a club banger, but also a staple at any kick-back during the summer. Although it does incorporate modern elements of R&B and rap, it still holds true to tropical/Latin beats that give it an exotic feel. Camilla Cabello is here to stay.
Cardi B – "I Like It"

Let's be honest: Cardi B is the new Nicki Minaj. Sampling "I Like It Like That" by Pete Rodriguez, Cardi B delivers heavy rhymes and beats with a hypnotic feel that you can't resist. The combination of a heavy duty mix of rap, R&B and Latin influences makes this a wonderful tune. Cardi B is cementing herself as a badass, rough and tough and here to stay.
Troye Sivan – "My My My"

A native from South Africa, Troye Sivan's best hit yet is a keeper. Sleek, smooth, sassy, sweaty; it's all you want in a discotheque song. It almost sounds like it could have been written by Disclosure. Yet, this song has a plethora of hooks and memorable parts. The electronic beats are haunting and deliver a sting to your bones. This song sounds so sexy and heated it's hard to resist.
Calvin Harris – "One Kiss"

Calvin Harris is a force to be reckoned with in the world of EDM and DJing. Mr. Harris himself is not a shabby singer and has cranked out massive hits in recent years. A very different shift in style from his previous summer hits "Slide" and "Summer," "One Kiss" has more emotion, but is also subtle and sweet. The dance beat and ethereal sounds are enough to make you dance 'til the cows come home.
Selena Gomez – "Back to You"

Lowkey, Selena Gomez has always dished out great singles ever since her days acting on the Disney Channel and dating Justin Bieber. Part of the soundtrack for the critically acclaimed series 13 Reasons Why, "Back to You" is serious, yet lovely. You could crank this out as an EDM song at the local club, and people would still groove to it.
Armin Van Buren – "Sex, Love and Water"

This song could easily be mistaken for a Prince song because it's so sexy and funky. The title alone is pillow-talk at its finest. "Sex, Love and Water" has a great beat and groove, an undeniably great hook, and can fit into any situation. While Armin Van Buren is popular overseas, this song is a must-have on your next summer playlist here in the U.S.
The 1975 – "Give Yourself A Try"

The wonderful thing about The 1975 is that they manage to sound so perfect even when embracing electronic influences and sounds. They definitely sound like a throwback to the '80s; that distinct synth/keyboard sound with soft rock sounds. The darkness that is infused with their style is mesmerizing and enticing. In a way, The 1975 is a modern day mix of INXS, Depeche Mode and Tears for Fears. And it's great.
The Killers – "The Man"

The Killers have managed to stay around for so long, we all remember them from our days back in middle school. They were emo kids with a pop-punk sound at first. But now, they're full-fledged men. This song is like the perfect male model: confident, sexy, full of machismo, and all-around great. Brandon Flowers still has a wonderful voice, and he has aged like a fine wine. Wonderful, Wonderful is an amazing album, and "The Man" is probably the most uplifting song to come along in recent months.
Marshmello – "Friends"

Marshmello has solidified himself as a staple within the world of EDM and as a DJ. "Friends" definitely has a bossy, in-your-face tone that makes it a joy to listen to. It sounds melancholy, yet groovy at the same time, which is something that only Marshmello can do. At any rate, take this song as a sign that Marshmello is here to stay in the music scene for some time yet.
Main image credit: