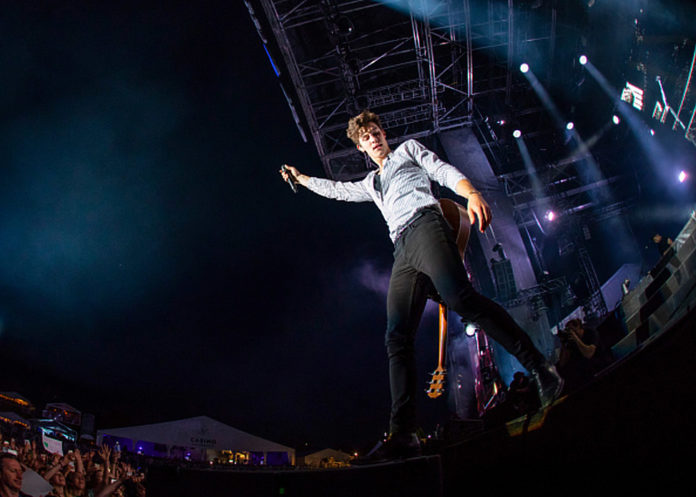 This summer I have been fortunate enough to find myself in Quebec City in July and have coincided with the 11-day festival that takes place annually: Festival d'été de Québec. If you are a fellow festival-goer, like myself, and enjoy travelling the globe to listen and watch your favourite artists in the flesh, then do read on…
Experiencing Festival d'été de Québec
A Wide Variety of Sounds
I often pride myself on my level of knowledge regarding festivals, big and large across Europe, and have been lucky enough to attend many of them, often using them as excuses to stay in a country and further discover its culture. Therefore, I was put to shame after not knowing just how significant the Festival d'été de Québec is, whose line up undoubtedly has something to cater for everyone and all at a very reasonable price.
This year the line-up looks as follows:
Voici l'affiche officielle de l'édition 2018 du #feq! ??? Achetez votre laissez-passer maintenant: https://t.co/6gxkmQ67FG pic.twitter.com/AvQQ9WNMjX

— Festival d'été de Qc (@FestivalEteQc) May 2, 2018
From pop star icons like Shawn Mendes and Camila Cabello to renowned rock 'n' roll artists like Foo Fighters to world-class DJs like the Chainsmokers – this festival truly caters to all music genres and for people from all parts of the globe. With last-minute tickets costing $110 (£63.12), there is no reason not to try benefit from this amazing musical experience.
An Unparalleled Atmosphere
What adds to the value of this festival is the atmosphere – it is truly different from other festivals that have this high calibre of artists. Despite having artists like Avenged Sevenfold and Foo Fighters, where you would expect the crowd to get significantly rowdier with multiple mosh pits opening up over the course of the shows, the people of Québec are far more composed. The festival has a wonderful family feel, with young children attending the festival with their grandparents amongst an audience of approximately 100,000 people. The massive crowd itself is something you should experience.
Additionally, having the main stage located right in the heart of the famous Plains of Abraham provides the perfect location; you can try being in the heart of the crowd, or you can hang back on the small hills, on which you can sit and still be able to see the big screens and enjoy the spectacle. This way, a range of people can come and enjoy the music on offer in the way that suits them.
A Slew of Stages
Alongside the huge artists on the big stage, bordered by food vans selling delicious poutine and local beers, there are smaller stages distributed throughout the city that you can just as easily go and enjoy. The smaller ones have more seating areas and places to enjoy drinking, socializing with new people and discovering new artists, making it the perfect summer holiday hub. Additionally, with distributed stages throughout the city, the whole city comes alive! With shows ending at 23:00 and huge audiences, it truly gives a completely different perspective of the city as you are able to see all the locals enjoying what is available in the forever enchanting Quebec.
Last Word on Festival d'été de Québec
This year is not a one-off occasion – this festival can most definitely be depended on for presenting a stellar line-up each and every year. Since 1968 renowned artists are expected annually, with the likes of P!NK, Selena Gomez, Duran Duran, Stevie Wonder, Elton John and even The Rolling Stones gracing the main stage with their presence. With this in mind, why not place this festival on your bucket list, and whilst you are at it take the time to explore beautiful Quebec and its natural beauty, which is second to none.
For more tips on travelling Canada this summer, check out the Ontario Summer Travel Guide.
Main Image Credit: