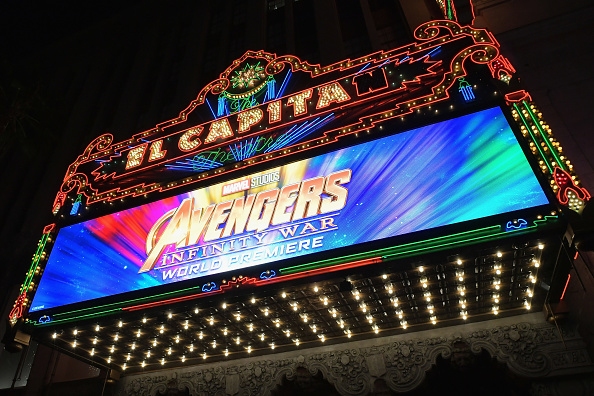 With the Summer of 2018 over and fall right around the corner, the staff here at LWOS Life decided to compile a list of our Top 10 Movies of Summer 2018.
Top 10 Movies of Summer 2018
Before we dive into our picks, we want to explain how these movies were picked. For starters, we considered Avengers: Infinity Wars the kick-off point for the summer. So all movies from April 27th to August 18th were fair game for this list. Movies released between those dates were put in a list, and a poll was created for our staff to choose their top movies, with each movie containing a small review written by one of our amazing writers. But enough about the logistics, let's get into what's really important, the staff's pick for the 10 best movies of the Summer of 2018.
10. Sorry to Bother You
The directorial debut of Marxist hip-hop icon Boots Riley—lead vocalist of The Coup—is something truly unique in modern cinema. Sorry to Bother You functions as an absurdist comedy, a scathing critique of capitalism and our culture, and a monument to ambition and originality. Lakeith Stanfield stars as Cassius "Cash" Green, a down-on-his-luck guy in his twenties who takes a job as a telemarketer for a company called RegalView alongside his friend Salvador (Jermaine Fowler); he quickly learns that to be successful in his new position he has to adopt a "white voice" when speaking to customers, a trick he learns from a wizened Danny Glover. Tessa Thompson plays Detroit, Cash's artist girlfriend, with Steven Yeun (as Squeeze, Cash's coworker seeking to unionize the RegalView telemarketers) and Armie Hammer (as Steve Lift, the CEO of WorryFree, a company exploiting human labor and dealing in black market weapons) rounding out the principal cast. David Cross, Lily James, Patton Oswalt, and Steve Buscemi (uncredited) feature as different characters' "white voices."
In a world where superheroes dominate the cinematic landscape, it's worth noting that an indie picture about unionization, capitalist corruption, and the flaws in our meme-centric culture is one of the most daring and inspiring movies you'll see this year. Sorry to Bother You manages to make a statement while maintaining a frenetic energy few films could ever hope to match; it's deeply, brilliantly weird, and if we're lucky, it will serve as the first of many Boots Riley movies. Riley should be commended for bringing his unique vision to the big screen without sacrificing his principles and for using his platform to comment on the flaws he sees in our capitalist system. Sorry to Bother You is a movie with teeth, a movie that shines a light on our culture and reveals things that ought to really, truly bother you.
9. Eighth Grade
The directorial debut of comedian Bo Burnham, Eighth Grade is a touching tribute to one of the most tumultuous times in a person's life. The movie centers on Kayla Day (Elsie Fisher) during her final week of—you guessed it—eighth grade. Kayla is awkward and shy, but desperate to make friends and impress boys. Burnham uses self-help videos Kayla posts online as a framing device for the movie and as a window into Kayla's mind. These videos crop up throughout the movie, accompanying the vignettes from Kayla's life the audience is experiencing; there's not much plot to Eighth Grade, just several threads that interweave to form a beautiful "slice of life" film about this one week in a young girl's life.
As fans of Burnham's comedy would expect, the movie delivers laughs and cringe-worthy moments in equal measure, but never sacrifices its heart. One of the most remarkable things about Eighth Grade is how high the stakes feel in each individual scene even when nothing tremendously important is happening—which is exactly how everything feels when you're 13. This is due in part to Fisher's pitch-perfect performance, in part to the strength of Burnham's script, and in part to his impeccable direction. Burnham does an excellent job pushing individual scenes to the edge, allows them to teeter there for a moment, and then pulls back; a lesser film would have taken darker turns during some of the more intense moments of Kayla's final week of eighth grade, but Burnham never lets things veer too far off course.
All-in-all, this is an excellent calling card for Bo Burnham as a director, for Elsie Fisher as an actress, and for the eighth grade as a troubling time in all of our lives. Don't let the R-rating fool you—this movie is meant to be shared by parents and their children, especially those in the titular grade. Josh Hamilton (as Kayla's father) and Emily Robinson (as a high school student Kayla shadows and befriends) also give tremendous performances in what is sure to become a classic teen film.
–Austin Zook
BlacKkKlansman is as important and relevant to a movie as it is entertaining. Spike Lee's latest directorial effort tells the true story of how an African-American detective infiltrated the Ku Klux Klan. Lee returns to form here in a big way after the mediocre Chi-Raq. The screenplay achieves a nice balance of drama and comedy, all while masterfully drawing parallels to what's happening in our country today. The performances are fantastic across the board, with John David Washington, Adam Driver, and Jasper Pääkkönen being true standouts. BlacKkKlansman is required viewing.
Ari Aster's debut feature is nothing short of a modern horror classic. From a writing perspective, Aster delivered a smart and meticulously plotted screenplay where every single detail had a place in the overall narrative. From a directing standpoint, Aster may as well have been a seasoned horror veteran. His discipline behind the camera, particularly the ability to refrain from jump scares and let shots linger to be seared into your memory, created an eerie vibe that is so rarely accomplished by first time filmmakers. Hereditary is a throwback to classic psychological horror films, like Rosemary's Baby, and a welcome change of pace from the more direct and gratuitous forms of horror that have been occupying theater screens today.
–Andrew Semaan
Solo tells the story of how everyone's favorite ruggedly handsome bad boy became a legendary smuggler. While this story about Han Solo doesn't cover his entire life before we meet him in A New Hope, it provides a good backstory for Han, including the meeting of Chewbacca and the famous Kessel run. Viewers are treated to performances by Alden Ehrenreich and Donald Glover as familiar characters Han Solo and Lando Calrissian, respectively, as well as Emilia Clarke and Woody Harrelson playing new characters to the Star Wars scene. They also get a story with more twists, turns, and action than the Millenium Falcon escaping through an asteroid field. Overall, this is a great movie to go see.
Sure, Marvel is already at the top of this list, but it shouldn't be a surprise that their second summer outing, Ant-Man and the Wasp, is a top movie this summer. Ant-Man's missing presence had audiences wondering where our small-time hero was during Thanos' path of terror. Ant-Man and the Wasp was a nice refuge from the gloom and doom of Infinity War, and who will really complain about getting some more Paul Rudd in their life?
Mission: Impossible – Fallout is what summer blockbusters were made for.  Fast, brutal, sexy, and dangerous, wrapped in a grin that stretches from ear to ear, there really is nothing like it this summer.
Tom Cruise stars as Ethan Hunt, the most dedicated man on the planet.  Here he cements his reputation as America's Jackie Chan, and heir-apparent to Buster Keaton, a thrill-seeking daredevil who puts life and limb on the line and leaves every inch of himself on the screen.  The plot of Fallout is almost a direct sequel to the very good Rogue Nation, and as a result, may be a bit hard to follow, but the plot has never been what Mission Impossible is about. It's about crazy action set-pieces and outrageous, white-knuckle stunts.  In that regard, this film is a triumph, not just of Mission Impossible movies, but of Art.
I'm not convinced this movie is better than the supremely awesome Ghost Protocol (there's nothing here as memorably heart-stopping as the Burj Khalifa sequence), but in its place are endless chases, fights, and daring escapes that will leave you breathless.
It's rare, almost impossible, for the sixth film in a franchise to be one of the best, but impossible tasks are this series' specialty.  
At the risk of sounding cliché, this is a mission I urge you to accept.
With all the movies of superheroes rising to be a beacon of hope and good, there's one hero who simply won't and will probably yell an expletive in the process. Despite being a sequel, Deadpool 2 provides a movie experience that doesn't fall into the curse. While some elements are similar, Ryan Reynolds, or Deadpool (one could argue they're the same person), pokes fun at himself and other movies of the same genre. With a great story, great cameos, and a lot of Deadpool-style comedy, this movie is a definite film to watch, as long as you're 18 years or older.
–Josh King
In the golden age of superhero films, it's unthinkable that a film intended for children could scratch the same itch as Avengers: Infinity War and Ant-Man and the Wasp. That same incredulity applies to most modern sequels as well, super-powered or not.
But the long-awaited sequel to The Incredibles was both an entertaining superhero film and a satisfactory second installment in the franchise. Brad Bird and company delivered a well-designed set piece, carefully wrought with new heroes and location designs, new perils, and a story that resonates with familiarity without coming off as derivative. And thankfully for the film's patient audience, the film didn't shy away from answering 14-year-old questions. Although it may not have had the star power of some of the other titles on this list, Incredibles 2 breeds familiarity with its superb voice-acting, with stellar performances from newcomers Bob Odenkirk and Catherine Keener.
Incredibles 2 was a delightful, family-friendly break from the smash-'em-up blockbuster films of the summer and deserves every dollar of its billion-dollar worldwide gross.
Last but not least, and probably most obvious…
1. Avengers: Infinity War
It should be of no surprise to anyone that Avengers: Infinity War is the top movie of this list and widely regarded as the movie of the summer. The ambitious third installment of the Avengers' story wasn't just a blockbuster smash ($2 billion at the box office) but a worldwide phenomenon.  The Burj Khalifa in Dubai had a freaking countdown for the movie. Avengers: Infinity War was a true spectacle to behold and a heap of fun. Whether you are a diehard Marvel fan or a casual moviegoer, there's nothing that compared to the magnitude of Avengers: Infinity War this summer.
–Fernando Rodriguez
Last Word on the Top 10 Movies of Summer 2018
The Summer of 2018 was eventful for movies. We got a mix of big blockbusters and independent films, there were movies for everyone. This list of the top 10 movies of the Summer, complete with small reviews, can be a great guide for movies to watch, whether you want to expand your movie tastes or just have been too busy.
Main Image Credit:
Embed from Getty Images