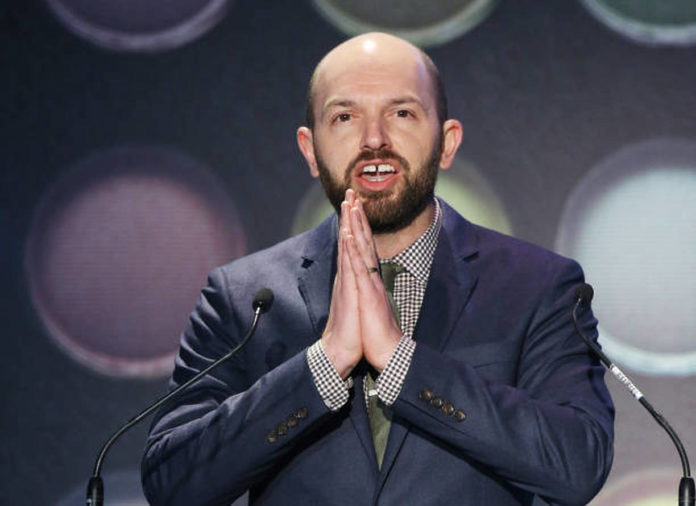 In May 2018, actor/podcaster Paul Scheer (The League, How Did This Get Made?) and film critic Amy Nicholson (The Canon) launched the first installment in a 100-part series exploring the 2007 edition of AFI's 100 Greatest American Films of All Time. Each episode features Scheer and Nicholson examining a different movie from the list, discussing its significance both historically and to the film industry at large. They bring in experts to discuss aspects of each film and try to decide whether each film deserves its place on the list (based on their own experiences watching or re-watching them for this podcast). The podcast is light in tone, heavy on analysis, and the perfect companion piece to the American Film Institute's list.
Unspooled: Revisiting America's Greatest (Film) Hits
What's Unspooled So Far
Unspooled is an absolute joy to listen to, with each episode providing background information and critical (re)evaluation of some of the most iconic films ever made. Scheer and Nicholson have an excellent rapport and even the podcast's shakier episodes are still more fun and illuminating than not. The podcast has already tackled staples of American cinema like Citizen Kane (1941), Platoon (1986), and Singin' in the Rain (1952), and provided listeners with a contemporary understanding of and appreciation for each of these (and many more) films.
Even though the show has only been running for a few months, it has already received some recognition for its quality, with the podcast's Ben Hur episode slipping in at #50 on IndieWire's "The 50 Best Podcast Episodes of 2018 (So Far)" in July. Upcoming episodes will dive into even more classics from the list, including (in order) E.T. the Extra-Terrestrial (1982), High Noon (1952), and Apocalypse Now (1979).
The Best Segments in Podcasting
Part of what makes Unspooled so much fun to listen to is the quality of the host's go-to segments. Scheer often shares statistics about America from each film's release year, such as the average price of a house, movie ticket prices, etc. He and Nicholson will cover major events in American history (wars, the political landscape, or technological achievements) that would have impacted the film being discussed or been impacted by it in some way.
Each episode features an interview with an expert in some aspect of the movie being discussed. For example, the Ben Hur (1959) episode featured stuntman Christopher Leps coming in to discuss the film's famous chariot sequence and how movie stunts have changed over time; the Double Indemnity (1944) episode featured comic book/crime fiction writer Ed Brubaker discussing the movie's place in the pantheon of films noir; and for their The Sixth Sense (1999) episode the hosts brought in actor/magician Rob Zabrecky to discuss his experiences with seances.
Nicholson has two of the best segments on the show. For the first, she looks back at the reviews published for each film at the time of its release and then shares some of the negative reactions to these now-beloved works of American cinema. It's interesting to see how public consensus has changed for these movies over time, with some (2001: A Space Odyssey (1968)) polarizing critics and audiences upon release before a general reevaluation of each work vaulted them to a place of reverence and influence. In her second segment, Nicholson performs the ultimate litmus test of a film's influence on popular culture by determining whether The Simpsons has parodied it in some form or fashion.
With a few exceptions, the next week's film is chosen at random by the roll of a 100-sided die (it's called a "Zocchihedron" if you're into knowing that sort of thing) near the end of each episode. The random selection keeps things fresh, so Scheer, Nicholson, and their listeners are treated to films of a different caliber (in the eyes of the AFI, at least) each week. The hosts then give listeners an assignment, asking them to call in and either guess the plot of next week's movie (for more obscure titles) or participate in another group activity. The Platoon episode featured listeners calling in and making their best "war sound effects," the King Kong (1933) episode did the same thing but for "damsel in distress screams/King Kong grunts," and Double Indemnity had listeners crafting the perfect murder. Calls are then played early in the next week's episode.
A Subjective and Balanced Approach
One of the more controversial aspects of the show is the degree to which the hosts can let their own opinions influence their evaluation of each film. Two of the more hotly debated episodes in the podcast's relatively short life were the ones covering The Shawshank Redemption (1994) and Titanic (1997). Neither host was particularly enamored of Shawshank, prompting outrage from the movie's legion of fans (it's been voted the number one film on IMDb by users since 2008). Outrage may have been a bit of a strong reaction, but a general disappointment with the episode was warranted; with neither host caring for the movie, the quality of their analysis withered.
The Titanic episode drew some heat from listeners who felt that Nicholson allowed her (stated) love of the film to let its flaws go unchallenged. In fact, Nicholson tends to draw most of the ire from listeners because of her willingness to disregard/openly criticize movies she doesn't care for, while Scheer tends to be more amiable in his approach to each film. Not enjoying a movie isn't a crime, though, even if rabid film fanatics would like to make it one, and Scheer and Nicholson usually treat even the movies they don't care for with a measure of respect.
While there's an argument to be made that the subjective approach the podcast takes leads to peaks and valleys, it's hard to imagine a purely objective examination of these films being much fun to anyone but the most hardcore film buffs. In most episodes when one host doesn't care for the movie being covered, the other one does and their back-and-forth over its strengths and weaknesses can lead to sharp insights and a compelling contemporary evaluation of the film in question. If you can accept that you won't always have both hosts on your side as they make this journey, you'll find yourself experiencing more highs than lows while you listen.
Last Word on Unspooled
Unspooled is one of the more entertaining and blatantly enjoyable movie podcasts on the market today, and certainly the best to debut this year. The segments are fun, and when the hosts are into the film being covered the analysis is second to none. The "off" episodes are still pretty good and come few and far between. Scheer and Nicholson are coming up on their 18th episode, which will cover the beloved classic E.T. The Extra-Terrestrial, so you have plenty of time to catch up and start following along as they watch their way through some of America's finest features.
Main image credit: