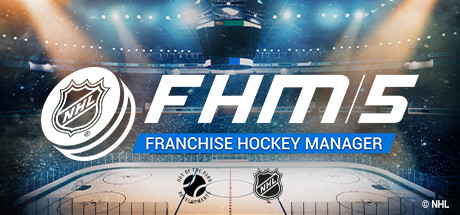 With the holiday season in full swing, now is the time gamers, parents and the casual hockey viewers are looking for new and unique purchases for the hockey fanatic in their life. Along the way, they'll encounter the usual items – cards, collectibles, jerseys, video games – and more unique gifts, like a hockey stick themed bowtie.
One game they may encounter is Franchise Hockey Manager 5 (FHM5).
Franchise Hockey Manager 5 is the 2018 hockey gift that could've been
The latest installment in the Franchise Hockey Manager saga, released earlier this fall, offers players a deep-dive into the world of NHL management in a way that is only mirrored in sports by the globally renowned Football Manager series.
Unfortunately for FHM5, their stylistic similarities are where the comparisons stop.
Nearly unlimited customization
On its face, FMH5 offers players an opportunity to immerse themselves in any number of professional hockey leagues in the world, from the Norwegian Get-Ligaen to the English Elite Ice Hockey League.
Players can choose to commence their career as an unknown General Manager tasked with making his way through minor hockey, into the juniors and eventually through the AHL/Europe before finally earning their shot at an NHL gig.
Along the way, they'll act as more than just a manager. Everything from lineups, tactics, to a player's play-style, is customizable, and the training they undergo can be changed to alter their development, and in turn, the course of the team.
For the arm-chair-GM, it has the makings of a perfect simulator and offers the endlessly sought-after upgrade to the NHL franchise's "Be a GM Mode" that players have been looking for.
Ultimately, that customizability doesn't translate to functionality. While players have the ability to take control of each of these options, it's unclear how they should do so, when they should do so, and to what degree. The effect of each of these choices is also hard to grasp as the game offers little to no player feedback.
A frustrating user-interface
In the end, new players will find playing this game similar to reading the owner's manual for a high-end camera – sure, the majority of the terms make sense, but even after hours of fiddling, the picture still looks essentially the same.
At its core, that's the biggest issue facing Franchise Hockey Manager 5. A beautiful start menu is replaced by an overcrowded user interface that is mired with options and icons that are not immediately understandable.
The lack of any kind of tutorial, or walk-through upon launching the game for the first time means new players are left to stumble their way through the pre-season looking for options that are difficult to find and often non-existent.
Menus that seem obvious – like an overview of a team's available draft picks for the coming season – aren't available. A summary of the team's needs, flaws, or assets is also not available to the player. Instead, they're given a brief message advising them which player is the team's best asset, and which is their best prospect.
It adds a layer of needless frustration, particularly if the player is joining a franchise that they aren't familiar with.
The result is more time on Cap-Friendly double checking contracts, picks, and player's statistics than time spent in the game – another result of the often overwhelming user-interface.
While the user-interface is cluttered, it's not to say it lacks visual appeal. The colours and layout are pleasing, but the lack of a full-screen option does limit immersion.
Simulating – the bread and butter that isn't
Simulating games, which should be one of the most straightforward functions of a game in this genre is also one of its biggest drawbacks.
The real-time game simulation offers few visuals and doesn't offer enough information to make it worth waiting through. Advancing from day to day or even week to week is also rather slow, and is frequently interrupted.
The lack of ability to jump forward to a specific date in time is one of the game's biggest drawbacks. There were many times a player would want to test a certain strategy or line combination for the course of several weeks but is forced to simulate manually week by week in order to do so.
While the game does show a schedule, the inability to pick a date manually and simulate to it seems like an oversight.
Impossible immersion
Adding to the difficulty in immersing yourself in the game is the lack of audio. Even a simple playlist, along with game sounds during simulation would add to the character of the game.
These are all issues that new and experienced players will run into within the first hour of playing, and should they overcome, or battle through the frustrations they'll still be working against an AI coach that is frustratingly reliant on his starting goaltender, a line setting menu that is needlessly complex and takes roughly four-too-many clicks to complete, and a trade system that at its best is oversimplified, and at its worst uninspired.
Even with points in negotiating ability, trades only work once an assistant coach has deemed them acceptable, meaning a John Chayka style of wheeling and dealing simply isn't worth the hassle.
Final Thoughts
Amongst its regular fan-base, the game has received mixed reviews on Steam, mostly centred on the frustrating user interface.
The top-ranked review speaks about spending hours trying and failing to set up a team on day one, before eventually giving up and that, in a sentence, is the experience Franchise Hockey Manager 5 offers.
Behind a clunky wall of icons, buttons, and menus – and past a nowhere near detailed enough instruction manual – is one of the most detailed, in-depth, and customizable hockey games on the market; but the hours spent attempting to uncover how to play game means you'll spend more frustrated, lost, or dejected than actually enjoying yourself.
Overall, Franchise Hockey Manager 5 gets a 4/10.