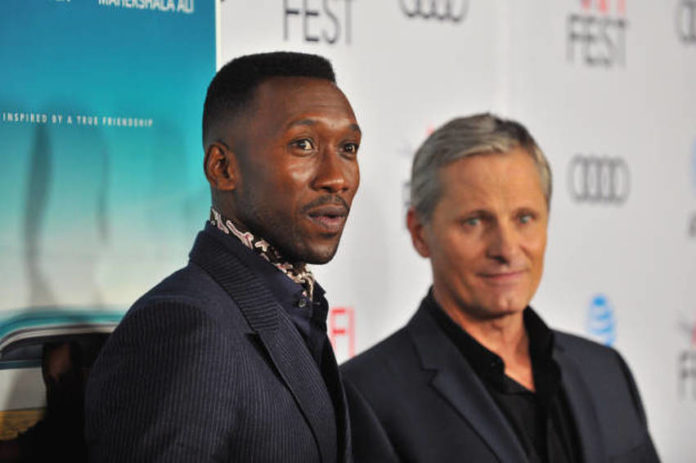 If I told you that Peter Farrelly has a movie in theaters that he both wrote and directed, would you have any interest in seeing it? Ok, what if I told that it was actually good? What if went so far as to say that it could potentially garner a Best Picture nomination, as well as acting nominations for its two leads? Now you probably just think I'm lying. Well all of these things are actually true. Peter Farrelly, the man behind Dumb and Dumber and There's Something About Mary, and more recently The Three Stooges, Movie 43, and Dumb and Dumber To, has a film in theaters called Green Book and it has Oscars written all over it.
Green Book: A Fresh Take on an Old Premise
Green
Book
 tells the true story of
Tony Vallelonga
(
Viggo Mortensen
) who was an Italian-American bouncer in New York and was hired to drive African-American musician
Don Shirley
(
Mahershala Ali
) on a two month concert tour in the Deep South in the 1960s. The story is very much driven by the relationship between Shirley and Vallelonga, who often goes by the name Tony Lip (If you recognize that name it's because he later had roles in
The Sopranos
,
Donnie Brasco
, and
Goodfellas
). Don prefers to conduct himself like a serious, articulate, high society individual, whereas Tony is a sarcastic wise-guy who eats an obscene amount of food. Just like a good buddy cop movie, this isn't exactly a match made in heaven.
Once the pair hit the road, the film begins to move at a relatively fast pace that makes for easy viewing. However, as expected, there were some scenes here that were a bit tough to watch, and it's with those scenes that this film packs its emotional punch. There are also a fair amount of comedic moments in this film in which Mortensen and Ali play off each other perfectly. The script, written by
Nick Vallelonga
(Tony's son),
Brian Hayes Curry
, and Peter Farrelly, captures the perfect tone to tell this story while getting the viewer invested in the two lead characters, portrayed brilliantly by Mortensen and Ali.
Oscar Caliber Performances
I wasn't kidding about those Oscar nominations, I could see either one of these guys getting recognized by the Academy in a few months. Mortensen's New York accent is spot on, which is essential in portraying Tony Lip. He also put on about 45 pounds to play the part so you better believe he was going to give it his all. His delivery of some of the dialogue had so much sizzle it reminded me a bit of early
Joe Pesci
. Ali is also brilliant here and puts on a clinic of expressing motion through the eyes, basically a ying to Viggo's yang.
This is especially evident in a scene where Ali comes across a group of African American workers in a field. Ali never says a word in the scene but his facial expression, especially in the eyes, tells more than an entire page of dialogue. Another remarkable aspect of Ali's performance were the scenes where he played the piano. Ali doesn't know how to play the piano, but you would never know it by watching him on screen. He nails the posture and movements of a seasoned concert pianist and was so convincing that after the movie I had to look up if he actually moonlighted as a pianist. Ali and Mortensen had vastly different roles to play and both played them beautifully. The way the two played off each other when inside the car really gave those scenes some spark. In what turned out to be a largely character driven story, you couldn't ask for much better than what you got from these two.
Last Word on Green Book
Green
Book
 takes the familiar premise of two mismatched individuals going on a road trip and gives it a fresh feel. The script strikes the perfect balance between heavy and humorous while staying laser focused on the story it is telling. The film packs a ton of heart and Mortensen and Ali play off each other better than any onscreen duo that I've seen this year. This is one of my favorite films of the year and is a lock for my top ten.
Main Image Credit: