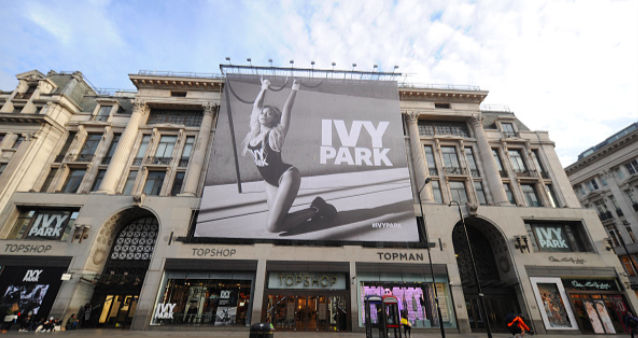 The Queen now has Adidas in her bag.
Entertainer Beyoncé Knowles-Carter has signed a creative partnership deal with sports brand Adidas, Inc. to relaunch her athleisure apparel line, Ivy Park, which she first started with Top Shop in 2016. In addition to the Ivy Park reboot, she will be additionally launching her own signature footwear and apparel line of items under Adidas. This comes less than 6 months after the "Formation" singer left Topshop, the British clothing company run by Arcadia Group, which is operated by billionaire Phillip Green. Green was accused of racism and sexual harassement in the UK Parliament in October.
Beyoncé Commits to Sports Apparel Line Ivy Park with Adidas
In a statement released on Beyoncé's website, Executive Board member Eric Liedtke remarked "As the creator sport brand, adidas challenges the status quo and pushes the limits of creativity through its open source approach. Beyoncé is an iconic creator but also a proven business leader, and together, we have the ability to inspire change and empower the next generation of creators," emphasizing that they are excited to welcome Beyoncé to the family. In turn, the icon noted, "this is the partnership of a lifetime for me… Adidas has had tremendous success in pushing creative boundaries. We share a philosophy that puts creativity, growth and social responsibility at the forefront of business."
After Britain's The Daily Telegraph published a front page exposé on Green – without initially naming him because a court order prevented them from doing so – revealing his closure agreements with alleged victims of his actions, Mrs. Carter supposedly bought out the shares owned by the Topshop corporation with whom she had co-founded Ivy Park, but their representatives stated that they had been working on this deal for nearly a year. As of this week, Topshop/Arcadia was still offering Ivy Park Collection items and fulfilling orders. She initially launched Ivy Park with the group following the release of her single "Formation" and performance with Bruno Mars and Coldplay at Super Bowl 50 in 2016.
Additionally, ESPN's shoe guru Nick DePaula reported on "The Jump," hosted by Rachel Nichols and co-hosted by Adidas talent Tracy McGrady, that Beyoncé was also courted by Jordan, Reebok and Under Armour over the past year. DePaula explained that he was told of a specific instance during Reebok's pitch to the singer when she met the members of each of the teams that would work on her brand, that the lack of diversity or representation of her own background caused her to "take a step back," essentially turning them down.
Adidas also operates the Yeezy fashion brand by rapper Kanye West, which has waned in popularity recently, but Adidas has decided to adjust their approach to the brand and dedicate more resources to it. West's controversial comments and political opinions regarding the music industry and President Donald Trump have negatively affected the value of Yeezy, and also put him at odds with Beyoncé and her husband, Jay Z. This comes weeks after Adidas previously came under fire for their all-white Black History Month-dedicated shoes, which led to such a negative reception that they pulled them immediately after they hit the shelves.
McGrady speculated that he was "sure" that Beyoncé had weighed the benefits and takeaways of signing to Adidas with West.
This is yet another jump into the sports realm between both Carters, Jay Z and Beyoncé. Both are fans of basketball and have sat courtside for numerous Lebron James games, In addition to being a former minority owner of the Brooklyn Nets and investor in the Barclays Center, Jay Z has operated Roc Nation Sports and represented multiple athletes, such as Robinson Cano, CC Sabathia, Dez Bryant, and Saquon Barkley. This past summer, the rapper was also hired by Puma as a Creative Director to their basketball operations and brand, even though it was widely reported he was the President of their Basketball Operations.