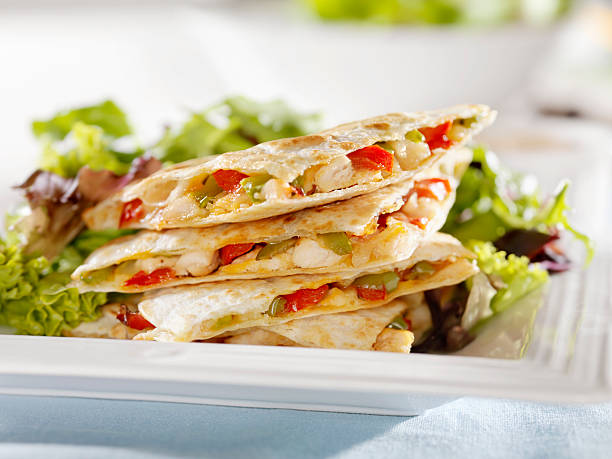 Cinco de Mayo celebrates the defeat of the French at the battle of Puebla in 1862. This battle and victory by the Mexican forces helped lead to the eventual return of the country's independence in 1867. It is a huge day of celebration and this year falls on Sunday.
This gives all of the backyard grillers even more reason to expand their grill recipes list with a new Latin themed beauty. Last year we featured our nearly famous grilled fajitas recipe which is a tremendous dish to serve up for Cinco de Mayo. This year we have our Grilled Quesadilla recipe, our Grilled Pineapple recipe, and also our Black Beans & Chorizo side dish. All of these are sure to impress and please your guests for your Cinco de Mayo grill party!
Cinco de Mayo Grilled Quesadillas
Grilled quesadillas are a great way to celebrate Cinco de Mayo. These can be made with either chicken, steak, pork, or heaven forbid just veggies. You will be grilling your meat choice(s) prior to building the grilled quesadillas. As for the extras, you can sauté or grill them first or add them in raw.
Ingredients
Boneless skinless chicken breasts, your favorite steak, or thin-cut boneless pork chops
Sweet onions, red or green peppers, jalapenos
1-2 packages shredded cheddar or chihuahua cheese
Refried beans (optional)
1-2 packages extra-large burrito wraps
1 large jar your favorite salsa
Lawry's Seasoning salt
Granulated garlic
Chili powder
Cumin
Black pepper
Olive Oil
Sour cream
Grill Time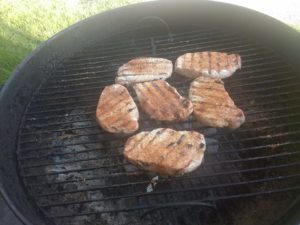 Set up your grill for direct cooking by placing 25-30 coals in a pyramid in the center. Light the coals and wait until they turn that perfect gray. Once they are ready, spread out the coals across the bottom of the grill. Take your meat to be grilled and season it to taste then grill it until cooked through. Remove the grilled meat and place in a foil pan to cool. Once cool cut up the meat into bite-size chunks.
While you are grilling the meat you can sauté the veggies so that they are ready when it is time to build your quesadillas. You can sauté all of the veggies together or as a thoughtful host sauté them individually for your guests who may be picky. Either way, you will need a large skillet, olive oil, and your seasonings. After the veggies are done set them aside.
Building Your Cinco de Mayo Quesadillas
All of your meat and veggies are finished. Now it's time to build and grill your Cinco de Mayo Quesadillas. You will need to be quick with the placement of the quesadilla fillings because this is done on the grill grate while it is still hot.
Take a brush and swab one side of a burrito wrap with olive oil. Place the burrito wrap directly on the grill grate olive oil side down. Place a thin layer of shredded cheese on one half of the wrap. Add the meat and veggies next and then another layer of shredded cheese. It's at this point that you could build your quesadilla with just veggies by leaving out the meat. I've never done such a thing but your Vegan friends will enjoy it.
(If you are a fan of refried beans you can smear them on the bottom before sprinkling on the cheese)
Once you have your wrap covered with the fillings on one half take your grill tongs and fold over the other half on top of the fillings. Allow the quesadilla to grill for 2-3 minutes then flip it over for another 3-4 minutes. Try not to over-grill the wrap so that it dries out. There's nothing worse than a quesadilla with a dried out wrap! The outside of your quesadilla should have some grill char but still be pliable.
Remove the grilled quesadilla and allow it to rest four to five minutes. Cut it into four or six pieces and served with salsa, and sour cream for dipping. Your guests will be amazed at how incredible your grilled quesadillas taste!
Grilled Pineapple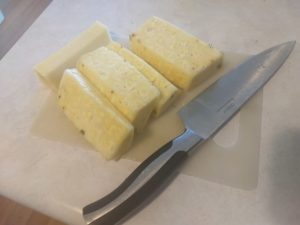 For those who have grilled pineapple before, you know how delicious it is. What we're doing is taking grilled pineapple to another level with tequila in honor of Cinco de Mayo.
Ingredients
1 Large Pineapple
8 Ounces Of Your Favorite Tequila
Cut the top and bottom off of the pineapple. Trim the exterior of the pineapple away until only the pineapple flesh remains. Take your knife and slice top to bottom of the pineapple carving out large slices away from the core. Take the large slices and place them into a gallon size Ziploc bag. Add in your favorite tequila and marinade the slices for several hours. Remove the pineapple and then grill it direct on your charcoal or gas grill. It should only take 4-6 minutes a side to get them finished.
Once finished, allow to cool for 3-5 minutes then cut into bite size pieces and serve. Your guests will not believe how yummy the grilled pineapple is when they take a bite. As for the remaining tequila in the baggie, use that as an add-in for your margarita or as a straight shot for your guests to enjoy. They will thank you for it!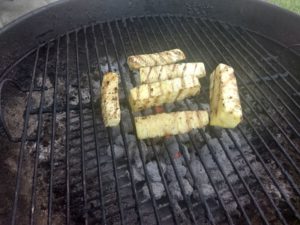 Black Beans & Chorizo
Ingredients
1 pound of chorizo
2 pounds of dry black beans (washed)
black pepper
chili powder
cumin
cayenne pepper (optional)
1-2 cups of cooked white or brown rice
Using a large pot, sauté the chorizo until cooked completely. Add in the black beans, season to taste, and then add enough water to cover an inch over the beans. Cover the pot and simmer the beans on medium-high until they boil. Reduce the heat to medium-low and continue to simmer. Check the beans every 10-15 minutes to stir and add more water. The beans will continue to soak up the water as they soften. This recipe can take 2-3 hours to finish due to using dry black beans. Be sure to allow enough time so they will be ready by serving time. Serve over white or brown rice and top with chopped green or yellow onions. This delicious side dish makes a great addition to your grilled quesadillas!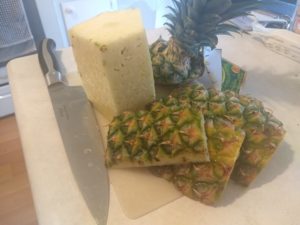 Last Word On Cinco de Mayo Grill Recipes
Cinco de Mayo inspires cooks and grillers everywhere with Latin dishes that they may not cook/grill very often. It is a day of adventure spent trying out new recipes on their guests. The Grilled Quesadillas are an incredible way to expand your grill menus but go easy on the tequila until your done building these masterpieces! Building and grilling them can be tricky so be careful until you get the hang of it!
Stay tuned for more seasonal recipes and grilling tips from Last Word On Life's Grill Guy! Now get grilling!
Main Image Credit:
Embed from Getty Images