Since their early childhood both Jorie Brown and Nicole Pollock have had a passion for dance, entertainment and the arts. Today as the co-owners of Cotton Candy Event Staffing Inc. – also known in short as COTCAN – they have built a business that immerses them in all these areas and more.
Through COTCAN – a company which offers boutique event support in promotional staffing, event management, and creative concepts – they regularly work on exciting projects for their clients.
Some of them include experiential marketing campaigns for major motions films, as well as choreography and performances for musicians, sporting events and product launches for Fortune 500 companies.
Brown and Pollock About to Celebrate Five Years in Business Together
COTCAN Celebrates Fifth Anniversary in July
In July the two dancers-turned-entrepreneurs will be celebrating five successful years in business together.
"Five years has seemed to just flown by but that just means we really enjoy what we do and are passionate about it," says Pollock
"We've had challenges like any business but we've definitely learned and grown from it," she adds.
"And heading into year five, we are continuing to grow which means we are on the right track."
Pollock and Brown both danced competitively during their childhood and then as cheerleaders with the Toronto Argonauts and the Toronto Raptors.
Brown says the success of COTCAN has allowed them to live out their passions as entrepreneurs.
"We love what we do because we get to work with diverse clients across so many industries from entertainment, to sports, to fashion, etc.  It really seems as if every day is different," she points out.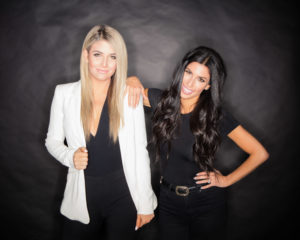 A Model for Success
Brown says their background in sports entertainment has contributed to their business success.
"We both come from a sports entertainment background so what's neat about our company is that we've been able to create and build our own team," says Brown.
Sports franchises are able to bring people together and build a sense of community, and Brown points out that COTCAN operates with a similar framework.
"While dancing for the Raptors and Argos, we loved going to work each day and we've learned the importance of creating an environment where our staff really enjoy what they are doing."
Fostering and Mentoring Talent
One of their highlights is in mentoring and seeing their young employees mature and develop.
"A promotional staffing role is not a full-time career but it can be a stepping stone towards developing confidence and skills that can be applicable to almost any profession," says Pollock.
"We've seen some of our COTCAN staff go on to get jobs in the media industry and also become professionals in the chosen career – seeing that has been very satisfying."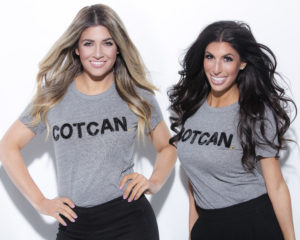 Notable Brands on Board
COTCAN today provides staffing to some of the most notable companies across Canada.
The COTCAN ambassadors have represented hundreds of well-known brands including Canada Goose, Bell Media, Hudson's Bay, MLSE, and Nike.
Also, they currently work with renown festivals and charities across Canada.
Words of Wisdom
Given their success, the two former dancers were asked what their advice would be for aspiring young entrepreneurs.
"Whatever your business, you have to be passionate about what you're doing and you have to have a plan for success," Pollock says.
Brown points out the importance of patience, persistence, and hard work.
"We're living in a social media world where everyone wants success right away but the truth is success in business – just like in sports or anything – takes time and a lot of hard work," says Brown.
"You're also going to have setbacks but you just have to make adjustments and keep working at it, and eventually you will find your way."