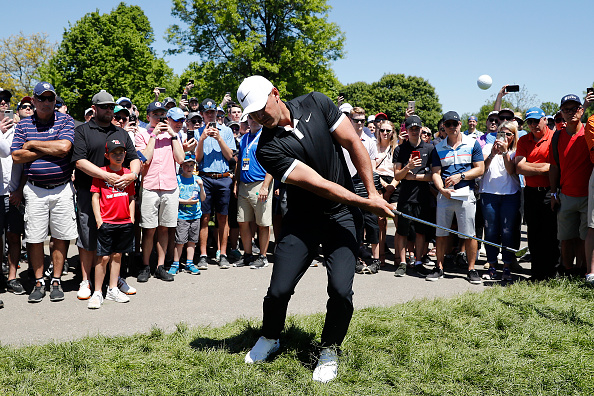 This year the RBC Canadian Open takes place at the Hamilton Golf and Country Club. The organizers of the renowned golf tournament – with its roots dating back to 1904 – have come up with some innovative ideas to attract a more diverse audience, namely the Hamilton Fare Way.
Besides the implementation of a concert series – featuring Florida Georgia Line and The Glorius Sons – they have also introduced an on-site food initiative.
RBC Canadian Open Introduces Hamilton Fare Way to Attract a Diverse Audience
New On-Site Food Initiative A Bridge to Showcase World Class Golf to Food Enthusiasts
Tournament organizers have partnered with Tourism Hamilton and eight of the city's trendiest restaurants to create the Hamilton Fare Way. This new food initiative will offer a unique culinary experience for attendees of this year's tournament.
"Of course we have our core golf fans, but we want to attract those who might not otherwise come for the golf to check out the food, and then, at the same time expose them to the very high level of golf happening here," says Mary Beth McKenna, Assistant Tournament Director of the RBC Canadian Open.
A World Class Field
This year's Canadian Open features world No. 1 and 2019 PGA Championship winner, Brooks Koepka, world No. 2 and defending champion, Dustin Johnson, and world No. 4, Rory McIlroy – to name just a few.
"We have a world-class field playing this week and it's great to get those food enthusiasts who might be here to check out the culinary experience to also check out the first class golf and the excitement that goes along with it," McKenna points out.
Hamilton's Trendiest Restaurants Showcased
The Hamilton Fare Way will be located between the 17th and 18th holes at the Hamilton Golf and Country Club.  It will run during the four rounds of this year's RBC Canadian Open, which goes from June 6-9.
"Hamilton in itself has a pretty vibrant food scene. We've got eight of the trendiest restaurants in Hamilton and they all represent different areas of the city," notes McKenna.
The eight popular Hamilton restaurants participating in the Hamilton Fare Way are Berkley North, Bread Bar, The Brux House, Hambrgr, Mezcal, Nique, Radius, and Rousseau House.
A Festival Feel
"Golf fans and attendees will have the chance to purchase tokens that they use at the eight restaurants," McKenna explains.
"And the restaurants will offer anywhere from two to seven of their popular menu items,"
She says this addition of the on-site food initiative will give this year's golf tournament a unique festival feel and will have something for everyone.
Last Word On The Hamilton Fare Way
"It's very much like going to a wine or food festival and the goal is to bring in new fans. Of course, our golf is first class but we want to increase the diversity of the fan base bring in a younger demographic," says McKenna.
"By introducing the game to younger fans and diversifying the fan base, the big picture goal is to help grow the game of golf in Canada."