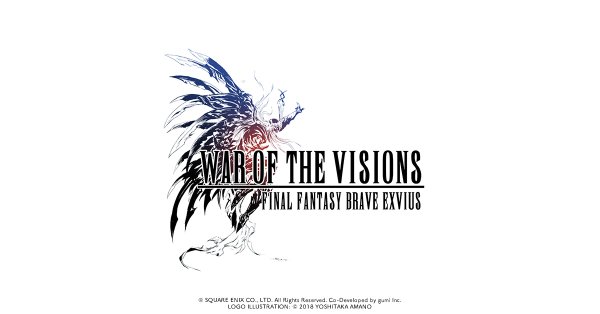 Final Fantasy Brave Exvius has become a huge success for Square Enix on mobile devices. The game originally debuted in Japan in 2016 and released globally months after. It originally drew players in with its retro sprite style looks, and the ability to obtain characters from the old titles. However, the game continues to have a strong fanbase and community due to the excellent development of a vivid, original world. Now, Square Enix has decided to build off of the Brave Exvius name with a spin-off title, War of the Visions: Final Fantasy Brave Exvius
War of the Visions: Final Fantasy Brave Exvius Gets its Global Reveal at E3
War of the Visions was teased Japan last year, but almost no details other than the title's name, and that it would be a tactics-style game were revealed. Just a few days ago, an official trailer was released in Japan. On the global level, players were ready to wait it out for any announcements.
However, Square Enix surprised its viewers at E3 with an English version of the trailer. Viewers were treated to a quick synopsis of the story, which directly aligns to its name. There are seven kingdoms: Ardora, Leonnis, Hourne, Fennes, Wezette, and Crystal Sanctum. Each has its own identity. Ardora, for example, is ruled by a king and twin prince. Crystal Sanctum, on the other hand, is ruled by one who claims that he is a god. The environments are each their own as well, with Wezette being an icy wasteland.
It is still unknown how this new title will relate to the old, but there were glimpses of familiar characters from FFBE, including the white mage, Ayaka. The game also changes from sprite graphics, to a 3-D engine. Undoubtedly fans of the original game will eagerly wait for more details to emerge.
Main Image Credit:
『#FFBE幻影戦争』のワールドワイド版が発表となりました!続報にご期待ください!

"WAR OF THE VISIONS FINAL FANTASY BRAVE EXVIUS"

Coming Worldwide
*Mainland China excepted https://t.co/IIJVLbRsUh

— FFBE幻影戦争 公式 (@WOTV_FFBE) June 11, 2019