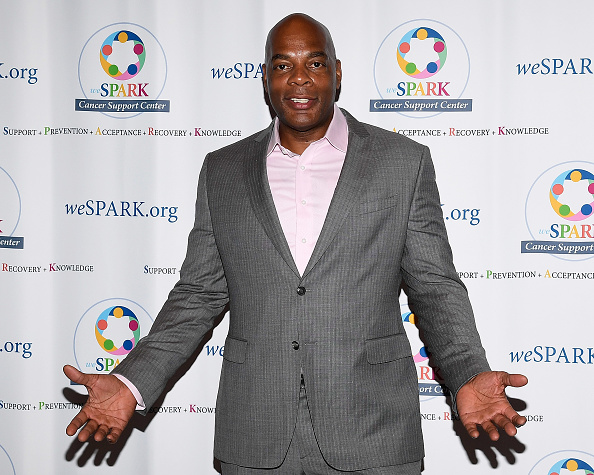 Alonzo Bodden is a talented and respected comedian and actor who has entertained audiences around the world for over two decades. Besides working as a stand up comic, the 57-year-old from Queens, New York has also enjoyed notable roles in movies and on television shows.
Bodden has appeared on popular talk shows such as The Tonight Show with Jay Leno and Late Night with Conan O'Brien. His stand up material is often described as "cynical and good-natured."
FunnyMan Alonzo Bodden Entertains Toronto Crowd at Castle Loma
Bodden Headlines Toronto Show
Bodden recently delighted a Toronto audience at the historic Castle Loma. The American comedian was part of a star-studded line up in Just For Laughs' annual Comedy at the Castle.
All the shows were held at the renowned landmark in Toronto on Wednesdays from June 28th to August 28th.
There's a saying that you save the best for last, and it appears that's what Just For Laughs did with Bodden as the headliner for their last show this summer. The well-seasoned comedian from Queens, New York had the Toronto audience in the palm of his hands.
Cynical and Good Natured Comedy
He needles the Toronto crowd with a joke about Kawhi Leonard – the NBA Finals MVP. Bodden points out that although Toronto basketball fans are upset now, during the middle of winter everyone of them will understand why Leonard decided to leave.
The Toronto crowd didn't hold any grudges though. Bodden thoroughly entertains as he pokes fun at the cultural divide in the United States and keeps true to his cynical and good-natured comedy throughout the night.
New Project with Amazon Prime Video
Bodden appears in a new comedy special on Amazon Prime Video called Heavy Lightweight. He mixes jokes about deep or heavy topics such as racial tensions with lighter topics such as his new iPhone.
"If you do a lot of heavy sh*t people, people leave the show angry," Bodden notes at his show in Toronto about the new special on Amazon.
"So I balance it with some lightweight sh*t."
What's Next for Bodden
Bodden will be performing at a charity event benefiting a cancer support center in California on Sept 10th. The fundraiser will take place at the Skirball Cultural Center in Los Angeles. Others performing at the event are Howie Mandel, Wanda Sykes, and Jason Alexander to name just a few.
Bodden will also be taking to the stage in Denver in October and Las Vegas in November.