NFL stars often seem superhuman. Their amazing athleticism on the field inspires us every week during the football season. How many times have you watched an amazing play and thought "This guy can't be real!?"
The truth is that elite football players are a lot like the rest of us once the final whistle blows. They love watching movies and share many of our favorite films.
Call it Hollywood magic or plain old human nature–we enjoy being able to relate to NFL stars on some level. That's why we dug around and compiled this list of favorite movies from five gridiron standouts.
How Many of the Films Have You Seen?
Rob Gronkowski
Rob Gronkowski announced his retirement from the NFL in 2019 after winning his third Super Bowl with the New England Patriots. The colorful tight end played nine seasons as one of the league's most formidable offensive weapons and popular players. He was named to five Pro Bowls and led the NFL in receiving touchdowns in 2011 during a career that will probably land him in the Pro Football Hall of Fame.
Off the field, Gronk is a goofy dude with a huge personality and heart. Oddly enough, these same characteristics shine through in Billy Madison, Gronk's all-time favorite movie.
The mid-90s comedy classic starring Adam Sandler is equal parts hilarious, crazy, and lovable. We can definitely see Gronk and Sandler teaming up on the silver screen one day!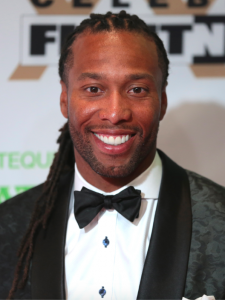 Justin Tucker
Justin Tucker is a master of splitting the uprights and enjoying a stellar season on the gridiron smashing field goals and extra points. The NFL's most statistically accurate kicker is a big reason the Baltimore Ravens are among oddsmakers predicted AFC North contenders for a Super Bowl LIV appearance.
Turns out Tucker's film preferences run just as out-of-this-world as his field goal precision. His favorite movie is the 2000 drama-thriller American Psycho starring Christian Bale and Jared Leto.
Tom Brady
It's hard to believe anyone would be more dedicated to football than Tom Brady, the ageless Patriots quarterback. Number 12 seems to only get better with time as he commands New England to a possible Super Bowl LIV appearance in 2020.
For a guy who lives and breathes football 24/7, it's unsurprising that Brady is a big fan of football films. Tom Terrific counts Brian's Song, a 1971 drama surrounding Chicago Bear greats Brian Piccolo and Gale Sayers, and the classic gridiron underdog tale Rudy among his faves.
However, Brady's most preferred sports movie is Remember the Titans. The inspirational Denzel Washington movie was released in 2000 and tells the true story of African-American football coach Herman Boone and his attempts to integrate the T.C. Williams High School gridiron team in Alexandria, VA.
Larry Fitzgerald
For the most part, we don't refer to guys actively playing in the NFL as legends. Larry Fitzgerald is an exception. The Arizona Cardinals wideout is one of the greatest ever and still going strong in his 16th pro season.
He's made 11 Pro Bowls, twice led the league in receiving touchdowns, and trails only Jerry Rice for most career receiving yards in NFL history.
Fitzgerald's numbers are serious stuff, but he seems to prefer the hilarious when it comes to Hollywood blockbusters. The appropriately nicknamed "The Best Hands in the NFL" can't get enough of Eddie Murphy and the timeless 1988 comedy classic Coming to America.
Patrick Mahomes
Patrick Mahomes, the wunderkind quarterback of the Kansas City Chiefs, has done nothing but dominate opponents and dazzle fans during his fledgling career in the NFL. There's no undue hype in saying he could be "the next Tom Brady."
And like Brady, Mahomes is a huge fan of Remember the Titans. He's loved the film for years and continues to watch it regularly.
The Patomic Bomb also cites the 1993 coming-of-age baseball hit Sandlot as a personal fave. Say it with us–"You're killing me, Smalls!"
Main Photo: Photo by Oreos / CC BY-SA 3.0