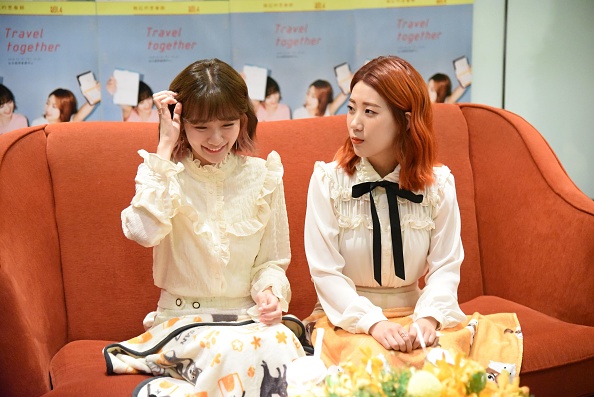 News broke on Thursday that Woo Ji-yoon has left the music duo BOL4. Per label Shofar Music, Ahn Ji-young will continue to work under the BOL4 alias.
Shofar Music put out word on Thursday, stating that Ji Yoon decided to leave the group, and that the label supports her decision.
Woo Ji-yoon Leaves BOL4 After Four Years of Promotion
Woo Ji-yoon Releases Statement on Leaving BOL4
Ji-yoon put out her own statement as well, saying that she is "embarking on a new start."
"Though I won't be able to continue on as BOL4 like before, I will be a fan and a friend who watches over BOL4 and cheers it on," said Ji-yoon, per a translated statement via Soompi.
BOL4, also known under name Bolbbalgan4, is best known for their indie and folk influence. The group formed in 2016, putting out their debut album Red Ickle. In their run as a duo, the group put out 13 singles in Korea, with three in Japan.
Most Well-Known Work
Their most recent Korean project was EP Two Five, which came out in September. The album featured single "Workaholic," which was their fourth single to reach number one on the Gaon Digital Chart.
The group's most well-recognized song is "Travel," a wholesome song about wanting to travel the world.
Ji-yoon's role in the group was guitarist, rapper and backing vocalist. Ji-young was the more focused on of the two, being the main vocalist of the group.
Duos In Mainstream Korean Music
BOL4 was one of the more well-known duos in Korean music. Other prominent two-member groups include AKMU and 15&. The former JYP Entertainment duo 15& is arguably the biggest duo in Korean music, consisting of Yerin Baek and Jimin Park.
BOL4 is set to return with five-track EP 사춘기집Ⅰ 꽃기운 in May.