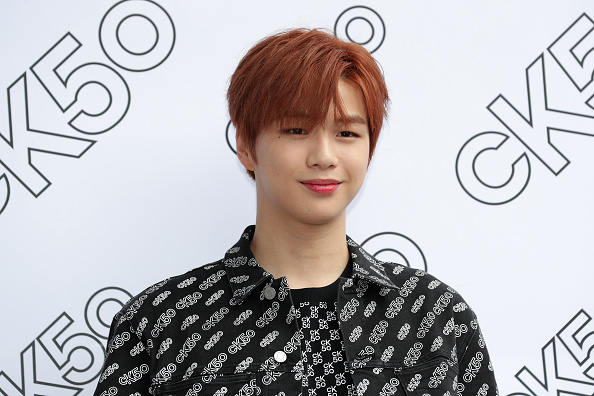 The first three wins for Kang Daniel song "2U" came this week, along with more wins being tallied for ITZY song "WANNABE." Through the six shows that occurred this week, both acts got three wins each. With the wins, "WANNABE" now owns eight music show wins in total. Here's a look at the past week of music shows.
Music Show Wins Are Big Moments for Kang Daniel and ITZY
3/31 SBS MTV The Show: Kang Daniel – 2U
The week started with a win for Kang Daniel's new single "2U." The former Wanna One member turned soloist performed the song on the show along with b-side "Jealous" off of EP CYAN. Comebacks from ONEUS, K-TIGERS ZERO, and Chu Hwa Jeong also happened on the show. Other performances featured AboutU, AleXa, DAYDREAM, Dreamcatcher, ELRIS, EUNKI, FAVORITE, Kim Jung Yeon and Kisum. After winning last week's episode, Sejeong also returned to perform ballad "Plant" again.
4/1 MBC Show Champion: ITZY – WANNABE
After sitting out "The Show" (as many high profile acts tend to do), ITZY returned on Tuesday to perform on "Show Champion." The group took win number six on the show as well. They were not a comeback stage, although there were comebacks from Kang Daniel, K-TIGERS ZERO and ONEUS. Boy group MY.st had a debut performance of "Don't Know." 
In a "Special Stage," Yu Seung Woo performed his 2016 song "Getting Like U." The show included returning acts like AleXa, BLACK6IX, D.COY, DONGKIZ, Dreamcatcher, EUNKI, ELRIS, FAVORITE, Kisum, and Sejeong.
4/2 MNET M! Countdown: ITZY – WANNABE
"M! Countdown" did not tape an episode this week. However, there was still a winner for the week. ITZY got a win for the show for "WANNABE." This is their third win in a row on the show, making them ineligible to win next week. 
4/3 KBS Music Bank: Kang Daniel – 2U
On Friday, Kang Daniel got his second music show win for "2U." This show has Kang Daniel's first non-comeback performance, with his comeback stage for "Music Bank" happening last week. The show had a surprising amount of ballad performances, including debuts from Kang Go Eun, SUHO and a duet between Park Sung Jun and Kim Young Min. Boy group TOO also debuted, performing "Magnolia" and "Take It Slow." A trot performance was on the show from Hong Jin Young.
Returning acts featured AleXa, DONGKIZ, EUNKI, FAVORITE, ITZY, ONEUS, Ong Seong Wu, K-TIGERS ZERO and Sejeong.
The show featured two special stages with idols from boy groups. The first saw a duet including SF9's Inseong and Jaeyoon performing HYNN's "The Lonely Bloom Stands Alone." The other stage had Jibeom from Golden Child perform "Your Shampoo Scent In The Flowers," a song originally from Beom June Jang.
4/4 MBC Show! Music Core: Kang Daniel – 2U
The final win of the week for Kang Daniel came on Saturday, winning "Music Core." This ends the five-week streak that BTS had winning the show despite never having a comeback stage. Comebacks from Hong Jin Young nad Lim Young Woong happened on this show, along with debuts from TOO and SUHO. Other performances came from AleXa, ASTRO, DONGKIZ, ITZY, ONEUS, Ong Seung Wu, Riaa and Sejeong.
4/5 SBS Inkigayo: ITZY – WANNABE
To end the week of music shows, ITZY got another win for "WANNABE." Similar to "M! Countdown," this was ITZY's third straight win on this show. According to the rules of "Inkigayo," ITZY is not eligible to win again.
The show had comebacks from K-TIGERS ZERO and Hong Jin Young. Just like the two days before, SUHO and TOO had debut performances.
The "Hot Stages" included AleXa, DONGKIZ, FAVORITE, Kang Daniel, Kang Go Eun, ONEUS, Ong Seong Wu and Sejeong.
Main Image:
Embed from Getty Images