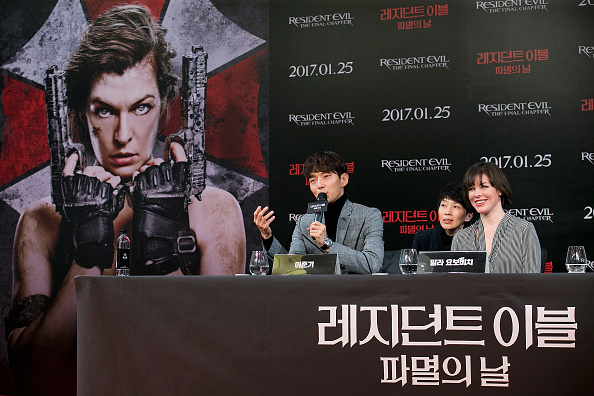 On this episode of Video Games 2 the MAX, Sean Garmer and Marc Morrison are joined by Jens Dietrich and Randy Isbelle as they discuss the Last of Us Part 2 Delay, the Cooking Mama Cookstar controversy, and Randy dishes on Resident Evil 3 Remake. While all four of the guys give out their Top 5 Favorite Final Fantasy Games too.
Things begin with more of the current situation happening with everyone's states involving the current COVID-19 pandemic. After that, things transition into the news with the Last of Us Part 2 delay bringing up a major topic of discussion. Should games be released digitally before being available physically and why Sony made the right decision on the delay.
Also, more info is revealed on rumors about Resident Evil 8 in development. The possibility of the 3D Mario remasters being put into one package. Rogue Legacy 2 is announced. Plus, Cooking Mama Cookstar disappears from digital and physical storefronts with a possible blockchain cryptocurrency DRM involved.
The quadruplet each discusses the games they are playing. Randy gives out his major thoughts on Resident Evil 3. What he likes and dislikes about the game and everyone chimes in on the idea of playtime equaling price. Why they are two separate things and how there's always a solution to that issue. Furthermore, Jens and Marc talk more about Persona 5 Royal and Animal Crossing: New Horizons. While Randy also banters on some Doom: Eternal and the Call of Duty: Modern Warfare 2 Remaster. While Sean and Jens have thoughts on the Bravely Default II Demo too.
Finally, everyone has their favorite Final Fantasy titles. Get ready for some similarities and big differences between the four hosts in discussing why certain games made the list over others.
Resident Evil 3, Cooking Mama Cookstar, Favorite Final Fantasy Games
Time Stamps:
Opening Banter and Introduction: The ongoing effects of COVID-19.
News of the Week: Last of Us Part 2 Delayed (8:10), IGN's Summer of Gaming Event (24:15), Rogue Legacy 2 Announced (27:00), Resident Evil 8 Rumors (28:10), Mario Remasters May Come to Nintendo Switch in one package (31:28), Cooking Mama Cookstar Disappears (38:30)
Games We Are Playing: Resident Evil 3 (41:15), Persona 5 Royale (56:53), Bravely Default II Demo (1:03:30), Doom: Eternal (1:09:45), Ori and the Will of the Wisps (1:10:20), Call of Duty: Modern Warfare 2 Remaster (1:13:45), Animal Crossing: New Horizons (1:16:00), Panzer Dragoon Remake and One Piece: Pirate Warriors 4 (1:27:33)
Special Topic: Top 5 Favorite Final Fantasy Games (1:34:30)
About Video Games 2 the MAX
Video Games 2 the MAX is a podcast where Sean Garmer and Marc Morrison get together to talk about everything involving Video Games. Every week, they discuss what they are playing or reviewing, the gaming news of the week, upcoming games, and more.
Listener Questions and Reviews
If you'd like to get in touch with one of our hosts you can email us at [email protected] or find us on social media. You can also review us on Podchaser.
Follow on Twitter: Sean, Marc, W2M Network
Ways To Listen
About the Hosts
Sean Garmer
Sean Garmer has a long history with video games; since childhood. But truly, things got serious when he discovered Pokemon on the Gameboy and thus his Japanese RPG fandom was born. Sean has channeled that love of games into reviewing them. Not only that, but he also analyzes the games industry on the Video Games 2 the MAX podcast, and writes about it on various sites. Sean pretty much plays any kind of game nowadays, but he still prefers his first love, the JRPG.
Marc Morrison
Marc Morrison brings years of experience writing about games and of course playing them. He currently writes a Top 8 column every week at 411mania and also reviews games. Marc plays different kinds of games and he takes analyzing them to heart. He also brings a practical look at the entertainment realm and is happy to spend time talking Doctor Who or another TV show.