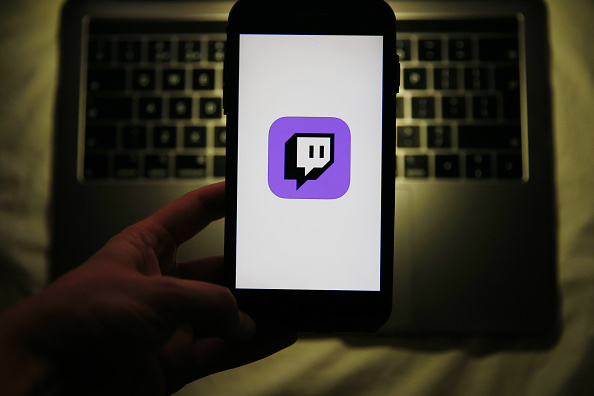 In this episode of Video Games 2 the MAX hosts Sean Garmer and Marc Morrison discuss the CEO of one of Google Stadia's creative teams, Alex Hutchinson, tweeting some terrible opinions stating Streamers should pay a license to stream the video games they play. Although neither host is really a streamer, they have some choice words for the idiotic statements. They discuss the various ways streaming has helped the industry grow, the hard work content creators put in that goes unnoticed, and the fact that 99 percent of streamers actually pay for the games they play already.
They also talk about some games they are playing too. Sean is enjoying two different Strategy RPG titles in Star Renegades and Ikenfell. While Marc plays some older stuff in Ghost Recon: Breakpoint and the first Alice game. Additionally, they discuss Sony finally letting streamers, influencers, and gaming sites preview the PlayStation 5.
There are also other discussions as well on the show. Could an X-Cloud stick create an entry point for console gaming? Also, the original Fire Emblem becomes the next Nintendo limited release, is this going to be a trend for Nintendo moving forward with every anniversary? Plus, the Uncharted movie gets some pictures, courtesy of Tom Holland Ubisoft wants to connect for cross-progression, and more.
Finally, in the special topic of the week, the guys discuss their console launch memories for the various times in life where they received or bought consoles for the first time over the many console generations.
Thank you to Jens Dietrich for doing the editing and post-production on the show.
Star Renegades, Console Launch Memories, And Alex Hutchinson Goes Off on Streamers
Timestamps:
Intro Discussion: People getting PlayStation 5's
Games We Are Playing: Ghost Recon: Breakpoint (5:10), American McGee's Alice (5:45), Ikenfell & Star Renegades (7:00)
Major Topics: The original NES version of Fire Emblem: Shadow Dragon & The Blade of Light coming to Switch as a limited release (9:20), Alex Hutchinson's terrible comments on Streamers (27:40), Phil Spencer talks about a possible X-Cloud Streaming Stick for TV's (51:30)
Headlines: Nintendo lowers the price of Joycons (20:45), PlayStation 5 is getting third party covers (22:55), Tom Holland releases Uncharted movie set photos (43:45), Ubisoft introduces Ubisoft Connect for cross-progression (45:40), Croteam is acquired by Devolver Digital (49:05), Halo 5 Free With Monster and Xbox remote play for IOS (50:20), Control: Ultimate Edition doesn't fit on an Xbox disc (57:39)
Special Topic: Our game console launch memories (1:01:30)
About Video Games 2 the MAX
Video Games 2 the MAX is a podcast where Sean Garmer and Marc Morrison get together to talk about everything involving Video Games every week. they discuss what they are playing or reviewing, the gaming news of the week, upcoming games, a special topic, and more.
Listener Questions and Reviews
If you'd like to get in touch with one of our hosts you can email us at w2mnetw[email protected] or find us on social media. You can also like the W2M Network Facebook Page and review us on Podchaser or any of your favorite podcast listening apps.
Follow on Twitter: Sean, Marc, Jens, W2M Network
Listen to the show on your favorite podcasting app
Apple Podcasts
Stitcher
Spotify
I-Heart Radio
Youtube
Sean Garmer
Sean Garmer has a long history with video games, since childhood. But truly, things got serious when he discovered Pokemon on the Gameboy, and thus his Japanese RPG fandom was born. Sean has channeled that love of games into reviewing them. He also analyzes the games industry on the Video Games 2 the MAX podcast and writes on various sites. Sean pretty much plays any kind of game nowadays, but he still prefers his first love, the JRPG.
Marc Morrison
Marc Morrison brings years of experience writing about games (and of course, playing them) to Video Games 2 the MAX. He currently writes a Top 8 column every week at 411mania and also reviews games. Marc plays all different kinds of games and takes analyzing them to heart.
Main Image:
Embed from Getty Images